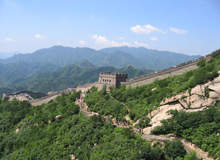 Determining the future balance of the global nuclear power market involves matching the likely availability of uranium and nuclear fuel to the demand from reactors. Reports produced by organisations such as the World Nuclear Association (WNA) and the International Atomic Energy Association (IAEA) often rely on this principle, while there are now also many consulting companies and financial analysts who are suddenly interested in nuclear energy and producing their own forecasts.
Most of these publications tend to develop their scenarios on a country-by-country basis before applying an aggregate to show the broader global picture.
With over 30 countries today using nuclear energy and the prospect of several more, which include the possibility of nuclear developments in Italy, Indonesia, United Arab Emirates and Vietnam by 2020, the picture can undoubtedly become quite complex.
According to a new report from the business analyst GlobalData, it is also worthwhile studying a much simpler scenario – one that relies on the concept that roughly half of the increase in nuclear generating capacity to 2020 will occur in one country, China, and that half of the increase in uranium production will be located in another, namely Kazakhstan.
"The number of reactors planned by the Chinese government is already dwarfing the remainder of the world."
China's nuclear future
China's nuclear plans are attracting a lot of attention worldwide. With strong support from its central government and state planners in Beijing, the nation has emerged as a strong advocate for the energy resource.
While most communities across the world are generally unwilling to live near suitable nuclear sites on coastlines, lakes or rivers, the opposite has been the case in China. It was in fact the local communities who were pressing for additional reactors, having noticed the degree of economic development the early Chinese reactors brought to their surrounding areas.
For many years, the central government was somewhat sceptical about nuclear power and so gave the concept a restrained role in its successive five-year plans, much to the frustration of those who could see the opportunities it offered. Chinese planners were very much wedded to hydroelectric projects, partly because of their locations inland away from the booming coastal provinces where nuclear projects could be located.
Yet China's electricity growth has become mainly dependent on coal, which now has obvious environmental and security consequences. Improving the quality of air in Chinese cities has become a very real and immediate problem and monitoring air quality is now taken very seriously. The severe winter in 2007–8 also emphasised the problems in transporting large quantities of coal from mine sites located a long way from power stations and this has been an additional factor in encouraging support for more nuclear plants.
China's nuclear reactors
The sheer number of reactors planned by the Chinese government is already dwarfing the remainder of the world. With only 11 reactors currently in operation in China, there is likely to be an additional 18 under construction by the end of 2009. This could represent nearly half of the world's total.
Most of the new sites are beginning construction with one or two reactors but leaving space for another six or eight. There are also a huge number of additional locations identified for the future, which are at various stages of initial site work and approval. Some of these can be found in the poorer, inland provinces, where the state planners, backed by enthusiastic local governments, are still trying to encourage economic development.
"Kazakhstan could be a key contributor to the world's uranium market."
It is unlikely that plans will be derailed by the global financial situation. Lack of money is not a serious problem for large infrastructure projects in China, while the slowdown in the Chinese economy is prompting the authorities to inject more public money into job-creating investments.
A bigger risk for the next period is the difficulty of managing so many big projects on such a large scale across the country.
With almost 9GWe of nuclear capacity available in China today, the government has officially targeted increasing that figure to 40GWe by 2020. Given the scale of reactor construction, 40GWe by 2020 is clearly achievable and a closer look at plans reveals that 50GWe could be a real possibility too.
However, a shortage of key components at crucial times or difficulties with obtaining workers in sufficient numbers with the required training perhaps stands in the way of these targets. Another issue could be having a world uranium supply to match China's lofty ambition.
Kazakhstan's uranium goals
No matter what happens with national nuclear programmes up to 2020, the supply-demand balance in the world uranium market means that global primary uranium production must sharply increase from its current annual level of around 45,000t. The requirements for fuelling existing reactors and the gradual decline of secondary supplies as a factor in the market means that production must be raised to at least 60,000t.
Kazakhstan could be a key contributor to the world's uranium market. Only five years ago the country was producing just a few thousand tonnes of uranium annually but now stands as the world's leading producer in 2009 at over 10,000t. Such is the country's uranium production aspirations that it plans to extend that figure to 15,000t in coming years.
Kazakhstan has the second most extensive uranium reserves in the world, after Australia, and has been a major producer since the 1950s, initially for Soviet nuclear weapons. Since the establishment of Kazatomprom as the national atomic company in 1997, the country has established itself as a reliable supplier to the world's commercial nuclear industry and has successfully demonstrated how in-situ leaching (ISL) uranium recovery technology can yield large quantities of uranium from suitable deposits.
The aim in Kazakhstan is to develop other fuel cycle facilities, notably in conversion and fuel fabrication, to add value to the uranium production. It is assumed that enrichment will take place in Russia, where Kazatomprom has deals with Tenex, so it will eventually be possible to offer a complete fuel service to customers. Expanding uranium production is clearly the initial key to this strategy and in itself should yield very satisfactory profits at current uranium prices.
"A large part of the additional uranium required by China will come directly from Kazakhstan."
Estimates of the cost of uranium production in Kazakhstan vary but it is clear that it is at the low end of the cost curve. The ISL technology provides a means of exploiting amenable low-grade uranium deposits that could not be developed economically by utilising conventional mining technology. ISL has traditionally only been employed on relatively small-scale mining operations but in Kazakhstan it is being employed on a much larger scale with many separate deposits being exploited at once. As such, production is more flexible and less reliant on just one or two major mines.
United by more than just a border
If world uranium production rises to 70,000t by 2020, it is reasonable to assume that Kazakhstan will take up about half of the growth from today's 45,000t. It is also clear that a large part of the additional uranium required by China will come directly from Kazakhstan.
China's domestic uranium resources are relatively poor and it will be hard to increase production substantially above the current 800t per annum. China is already a substantial uranium importer and currently requires roughly 2,000t per year. If its plans run to schedule, this figure will rise to over 10,000t each year. As if any other further incentive was needed, the two countries also share a common land border.
In September 2007, two agreements were signed between Kazatomprom and China Guangdong Nuclear Power Corporation (CGNPC). The deal has seen Kazatomprom become the main uranium and nuclear fuel supplier to CGNPC, and the Kazakhstan company will in turn become the operator of over half of China's new plants.
Framework strategic cooperation agreements have also been signed with the Chinese National Nuclear Corporation (CNNC) to invest in Kazakh mines and help the country meet its plans to minimise energy-related environmental emission. This nuclear renaissance is also set to contribute positively to the market in Europe, especially in the field of technology and fuel supply.
This and more reports are available to purchase at: GlobalData.