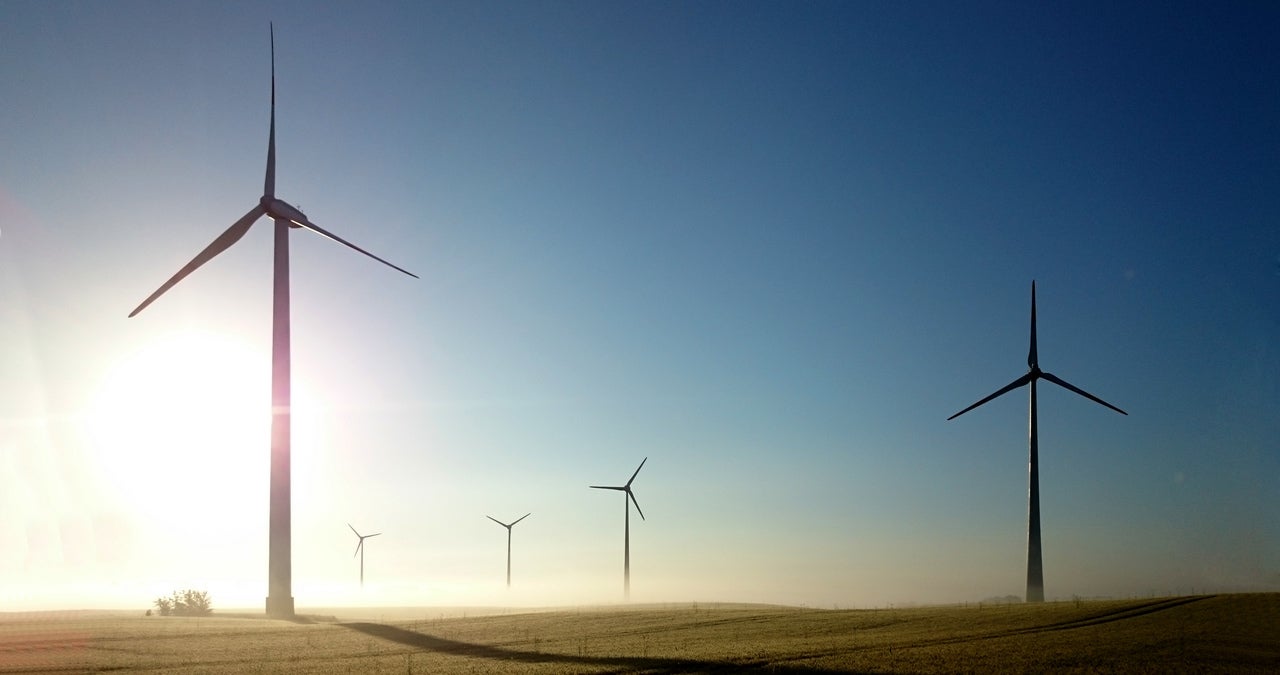 In June 2020, the Committee on Climate Change published its progress report, highlighting a number of advances the UK had made with regards to reaching net-zero emissions, while ensuring economic growth. Between 2008 and 2019, domestic UK CO2 emissions fell by 30%, while the country's economy grew by 15%. Moreover, the country's reliance on greenhouse gas emissions produced abroad fell by close to 20% between 1990 and 2017, broadly encouraging figures for the renewables sector.
With the UK making steady progress towards its environmental goals, attention is shifting away from a general interest in investing in renewables, as a single, homogeneous source of energy, towards investments in particular energy sources. The government, for instance, has announced a £60m investment in upgrading the country's offshore wind capacity, increasing the target production from 30GW to 40GW by 2030, a change that would see the UK generate enough electricity from offshore wind to power every home in the country.
Yet the disparity between the government's investment in wind power versus other forms of clean energy, most notably solar, has raised questions as to the UK's commitment to a diverse renewable energy mix . In the third quarter of 2019, prior to these latest announcements, wind power accounted for 20% of the country's energy mix, while solar was responsible for just 6%.
Ambitious and meaningful targets
The UK is working towards a number of ambitious clean energy targets, headlined by the government's goal to achieve net-zero greenhouse gas emissions by 2050, in line with the Paris Climate Agreement. On a macro level, this includes a number of significant investments in renewable energy and what the government calls a "green economy recovery" in the wake of the Covid-19 pandemic. The UK committed £2bn towards its Green Homes Grant, which will subside the costs of "energy saving home improvements", alongside £191m towards the Sustainable Innovation Fund to encourage technological development in the sector.
The government has also targeted a number of more specific industries and practices as it aims to improve the country's environmental performance across all sectors. According to Bruce Wen, senior business consultant at consultancy firm BJSS, the country will need more electricity to support infrastructure and energy consumption in several industries.
"Some of the key points made in the Committee's Climate Change report relate to wind power and expanding its capacity by another 10 GW to 40 GW by 2030." says Wen. "This is in line with the government's initiative to stop the sales of internal combustion engine vehicles by 2030, which in turn will raise the demand for electricity and its infrastructure to support the increased usage of hybrid and electric vehicles. 
"Simultaneously, the government is looking to close coal generation over the next 10 years, and to replace this they desperately need to invest in alternative power sources. I believe wind is probably the best option, or at least one of the most viable routes here. Therefore, it appears a natural step to raise the target of increasing wind power in the UK, to replace the use of coal and generate extra electricity."
This emphasis on alternative sources of energy could help the UK overcome what some consider to be the limitations of net-zero targets as a concept. In a 2019 research paper published in Frontiers in Climate , researchers from Lancaster University in the UK highlighted a fundamental difference between approaches designed to reduce reliance on fossil fuel-based electricity and approaches that aim to remove carbon dioxide from the atmosphere, so-called "negative emissions technologies", which collectively make up the idea of targeting net-zero emissions.
The researchers argue that an emphasis on the latter approach could ultimately yield few meaningful impacts, as these technologies do not address the fundamental need to replace fossil fuel-based electricity generation with renewable-based electricity generation. They further suggest that a general  focus on net-zero as the be all and end all of climate targets could actually prove to be unhelpfully broad. By instead encouraging tangible changes to the UK's energy mix, there is hope that the government's programmes will help deliver meaningful change.
Utility-scale wind and community-scale solar
In order to deliver this meaningful change, the UK will have to decide which energy sources to invest in. This decision will have to be based on both the environmental credentials of each source and the potential financial gains to be made, as the country looks to balance economic viability with environmental responsibility. At least in the short term, this appears to suggest an investment in wind power at the expense of solar.
"While there are pros and cons to wind and solar power, from a geographical standpoint wind power is well-suited to the British climate, whereas solar performs best in hotter, sunnier climates," explains Wen. "Solar can be constructed for utility-scale, but because the sunshine and the solar radiation level in the UK is lower compared to hotter countries, you'd expect a much longer return of investment period.
"It takes around 30 years to get your investment back in the UK but only ten or so in Saudi Arabia because of the available solar resources. For wind farms, it takes an estimated 15 to 20 years to break even."
The utility-scale potential of wind power is apparent in the UK's commitments to, and high capacity of, the power source. In 2018, figures from trade association RenewableUK found that the UK was the world leader in offshore wind capacity, with a portfolio of 35.2GW, well ahead of the 23.4GW produced by second-placed Germany. The sector is also set to receive nearly £19bn in investment between 2016 and 2021, a massive commitment to wind power at a scale not replicated by other clean energy sources.
Yet this is not to say that solar is not without merits, with Wen highlighting the more flexible nature of solar power as a key advantage.
"The challenge with wind turbines is the gigantic cost in capital expenses to build the farms in the first place, followed by the ongoing large-scale maintenance costs," he says. "In contrast, solar is more flexible and agile, so can be purchased for homes by individuals or also by smaller communities looking to build their own utility-scale or farm facility or to support a group or street of residents."
This flexibility has led to the growth of a number of solar-powered initiatives, such as a number of new build homes in south-west England, developed by Solarsense, which are powered by rooftop solar and boast annual CO2 savings of more than 4,000kg. Indeed, with the price of solar panels falling 25% in the last six years, there has perhaps never been a better time to invest in small-scale solar power, either on the scale of individual homes and buildings, or as part of a larger community.
How the government could set a precedent
Despite these advantages, and a general shift towards greater renewable investment across the country, financial viability remains a limiting factor for many renewable power projects. While clean energy is becoming more financially lucrative, Wen concedes that, for many people, saving money will come first and environmental protection second.
"The decision of what source to use really depends on the economic situation," he explains. "Businesses looking at distributed generation may think of ways to make themselves more self-sufficient, because they can say 'okay if I invest this amount, after five years I'll be generating profits, instead of paying for my energy bills', so they may look at it that way, but it's the initial investment that is required.
"In light of the current economic situation, it's likely that investment into renewables will decrease as the priority for many people is saving money, with investments becoming a second thought."
Yet the government's commitment to tangible financial support for clean energy sources could help unite these goals. With the state shouldering the financial burden, the UK could deliver meaningful and economically prudent environmental change. For instance, the government will aim to create two million green jobs by 2030. Should all of its lofty ambitions be realised, new renewable power developments could contribute £27bn to the UK economy through domestic activity, and a further £26bn through exports, by 2050.
With government support helping to offset some of the initial costs of committing to renewable power, this could create an environment where private companies are emboldened to invest in clean energy, and help deliver change for the UK as a whole. 
"An initiative has been set by the government to reduce carbon and move away from fossil fuels," explains Wen. "Typically, these government initiatives start to push private companies to invest in this area. BP, for example, bought the solar generator company, Lighthouse, in 2017 and then more recently acquired the electric vehicle charging company, BP Chargemaster, making them well placed to serve the surge in demand as sales of diesel and petrol cars reduce and are eventually banned in 2030.
"There are multiple factors, but I think the main driver is, or has been, the government. Private companies, however, are also benefitting from the policies to generate new ideas or create new business models to push this even further."