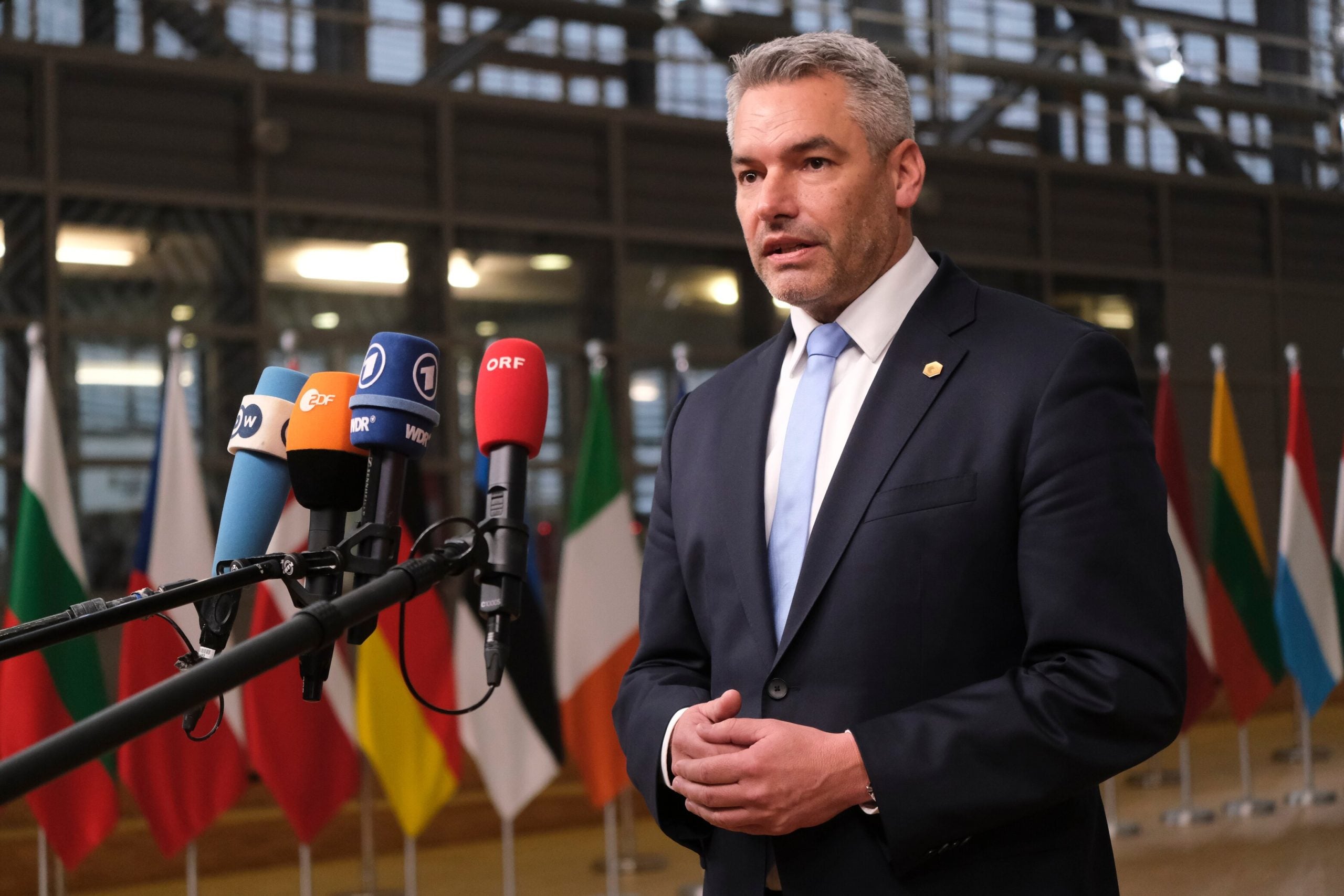 On Monday, Austrian Chancellor Karl Nehammer pledged that he will do his best to ensure the survival of fossil fuel-powered cars in the country, joining Germany and Italy in opposition to EU plans to ban new petrol and diesel cars from 2035.
The announcement comes after EU lawmakers voted to approve a law last month to effectively ban the sale of new fossil fuel cars in member states as part of its plans to make the transport sector carbon neutral by 2050.
EU leaders initially agreed to move forward with finalised plans in October last year that would require new vans and cars to reduce their emissions by 50% and 55%, respectively, by 2030 and entirely eliminate emissions by 2035.
During a speech, Nehammer said: "I, too, will speak out against banning the internal combustion engine," should EU leaders vote to pass the law. He also described Austria as a "car country", Euractiv reports.
He later questioned the proposal, asking what sort of future would involve a ban on: "the internal combustion engine and then focus only on a sole propulsion mechanism?"
Growing opposition
Germany's opposition to the law caused a delay to final approval, initially scheduled for 7 March, with no new date yet announced. German transport minister Volker Wissing said: "we want climate-neutral mobility," arguing that the use of synthetic fuels should remain an option after the 2035 deadline.
This comes despite Volkswagen and Audi, both German vehicle manufacturers, announcing that they will only produce electric cars in Europe from 2033.
Italy, which also opposes the law, has welcomed the postponement of the vote, with the Italian minster for transport Matteo Salvini calling the legislation "suicide" for the EU. He added that calls for the ban were motivated by "ideological fundamentalism," that will serve to benefit China at the expense of the European car industry, according to euronews.green.
Italian energy minister Gilbeto Pichetto Fratin said in a recent statement: "in Brussels, at the meeting of ambassadors of EU countries, Italy will express a position against the proposed European regulation banning the production and sale of cars and vans with internal combustion engines by 2035."
This is not the first round of opposition to the legislation. In June last year, Italy, Portugal, Slovaia, Bulgaria and Romania together spoke out against the law, demanding changes to the ban that would dilute proposed emissions cuts. This resulted in the signing of a deal that would allow small carmakers, producing less than 10,000 vehicles per year, to negotiate weaker emissions targets until 2036.