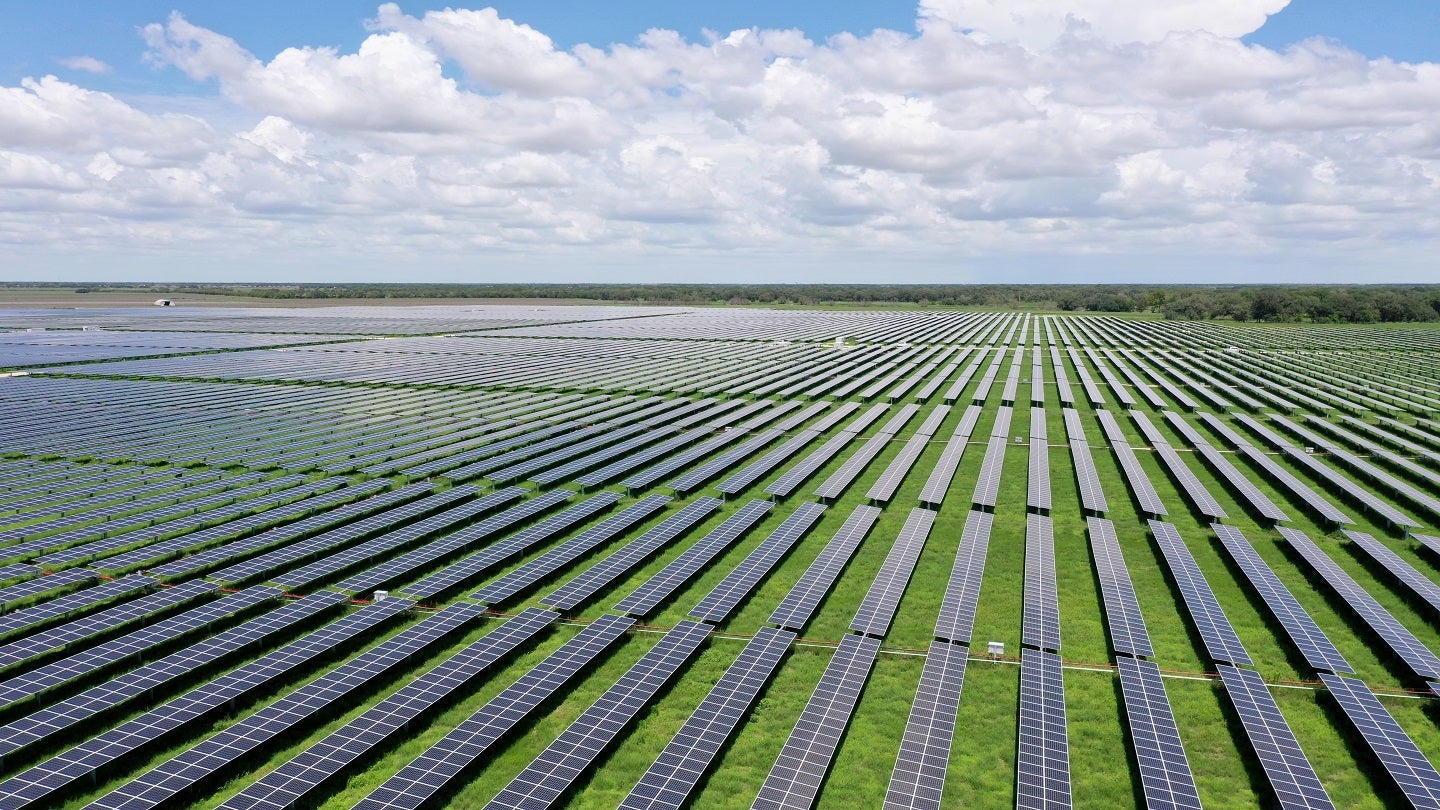 US-based engineering corporation Bechtel has secured a contract from Arevon Energy to design and build a 190MWac solar project in Posey County, Indiana.
Clean energy generated by the solar facility will be sufficient to power more than 25,000 homes.
Bechtel Renewables & Clean Power general manager Scott Austin said: "We are thrilled to work with both Arevon and CenterPoint Energy to deliver a transformational renewable energy project to the people of Indiana.
"We look forward to applying our more than 75 years of power plant delivery experience to this important project, as well as growing our long-term partnerships."
The green electricity from the solar facility will be distributed by CenterPoint Energy to more than 150,000 electric customers in south-west Indiana.
In addition to renewable energy, the project is expected to benefit Posey County, as it will contribute $1.2m to the country's GDP annually.
Under the contract, Bechtel will lead and deliver the turnkey solar project, and will be responsible for providing engineering, procurement, construction, commissioning and project management services.
During the construction phase, the US engineering corporation will employ more than 300 people from the local area and will also provide on-the-job training programmes for local community residents.
It will also engage the regional supply chain as well as the surrounding states during the execution of the project.
Arevon Energy chief operating officer Justin Johnson said: "We are delighted to be working with Bechtel, whose history of power plant construction and global reach are unparalleled.
"Bechtel offered a high-quality, competitive solution, and we saw intrinsic value in their in-house engineering capability, self-perform delivery approach and innovative mindset to help us deliver this important project to CenterPoint Energy."