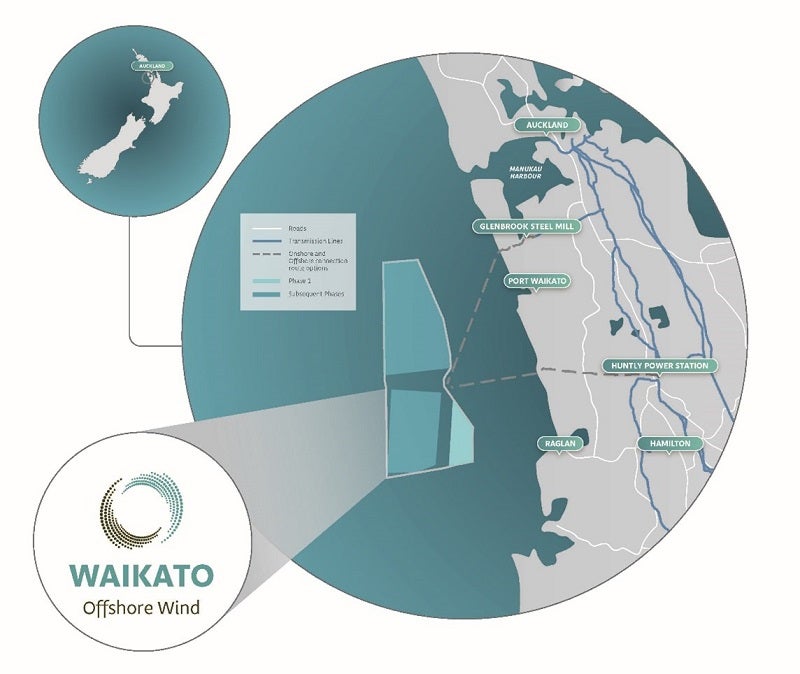 A consortium of BlueFloat Energy , Energy Estate and Elemental Group has unveiled a 'multi-billion-dollar' investment plan for offshore wind projects in New Zealand.
Located across the South Auckland and West Waikato regions, the projects will be the consortium's second investment under a nationwide programme to develop up to 5GW of offshore wind capacity.
The Waikato Offshore Wind project will have 1.4GW of capacity and feature fixed and floating foundation technology.
It will be developed in two phases and have the capacity to power nearly 700,000 homes once operational.
In the project's first phase, 250MW of capacity will be developed using fixed-bottom wind turbines, which will be installed 22km from the West Waikato coast.
This phase is expected to create around 300 jobs in the construction, operations and maintenance segments.
Phase II of the project will involve installing floating foundations and a potential development west or north of Phase I, with between 800MW and 1,150MW of capacity.
The second phase is expected to create 800 jobs, with the possibility to create more jobs depending on the project's size.
The consortium has completed an initial site selection for the Waikato Offshore Wind project, which has now entered the feasibility stage.
Construction of the project is expected to begin by 2030.
BlueFloat Energy CEO Carlos Martin said: "We believe that offshore wind energy can help achieve 600% renewable energy in Aotearoa, creating security of supply for the country (and) meeting increased demands for electrification and decarbonisation.
"We welcome the announcement of a regulatory framework for offshore wind by mid-2024 and are pleased this is a key focus for the Government."
The consortium said the offshore wind project in the South Auckland-Waikato region will benefit from close proximity to the Huntly power station and the Glenbrook substation in South Auckland.
Earlier this month, the partners announced plans to build a 900MW wind project offshore from South Taranaki.