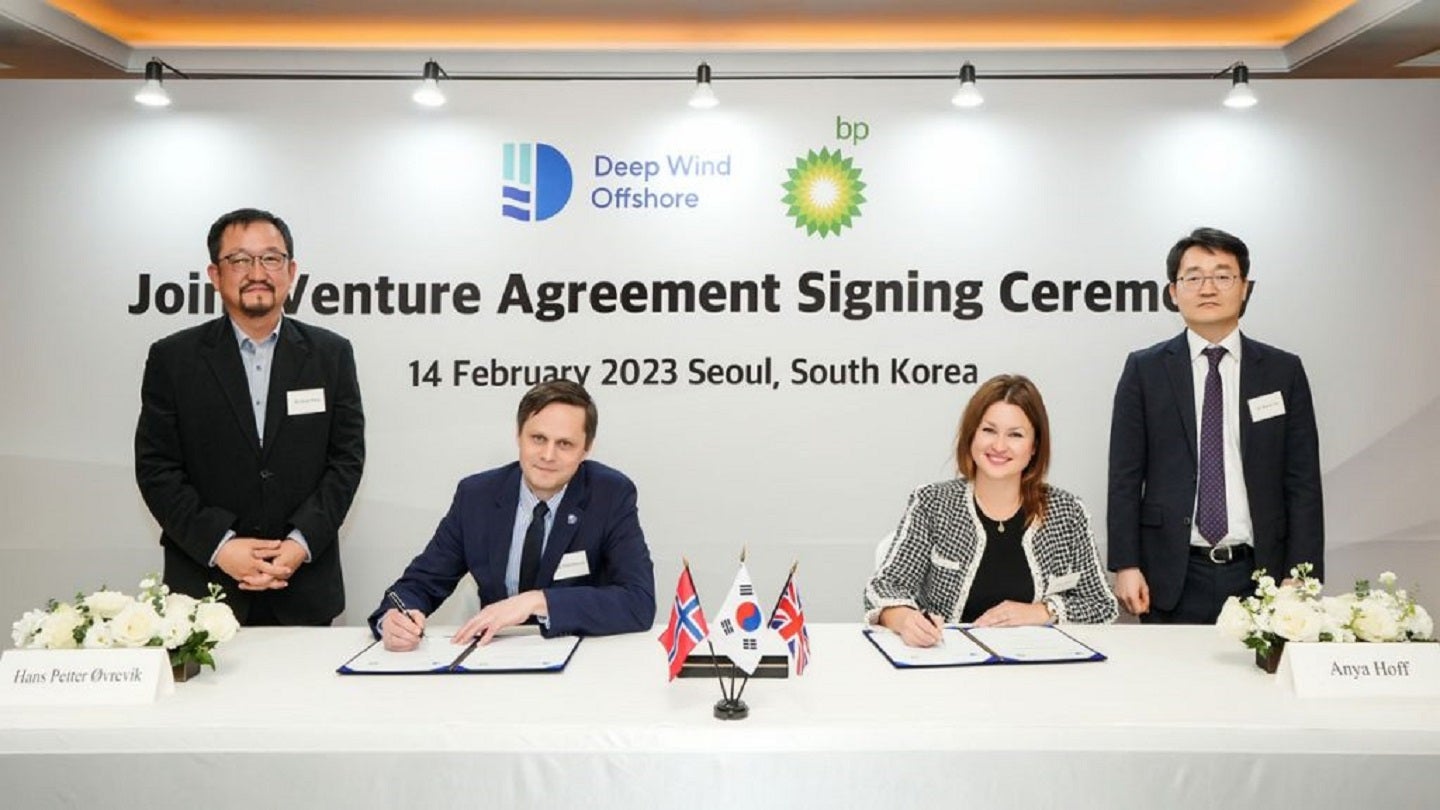 British energy giant BP has entered the South Korean offshore wind market by forming a joint venture with Norwegian company Deep Wind Offshore.
Under the arrangement, BP has acquired a 55% stake in Deep Wind Offshore's early-stage offshore wind portfolio in South Korea.
The portfolio consists of four projects that are located across the Korean peninsula and can generate up to 6GW of clean energy.
The permitting process for the four projects is already underway, with wind measurement devices having been installed over the last two years.
BP offshore wind senior vice-president Matthias Bausenwein said: "South Korea is an exceptional market to expand our growing offshore wind footprint.
"We are very happy to be working with a partner as strong as Deep Wind Offshore, which has managed to build a strong local team and develop these projects in collaboration with a variety of Korean stakeholders.
"We look forward to developing these gigawatts further so we can integrate these electrons in the wider energy system and help the global and South Korean energy transition."
BP and Deep Wind Offshore also plan to install additional wind measurement systems to secure electricity business licenses.
The companies aim to help South Korea meet its target of sourcing around 22% of its energy from renewable sources by 2030.
Deep Wind Offshore CEO Knut Vassbotn said: "We are extremely excited about partnering with BP to help realise our quality portfolio of projects in South Korea.
"There is a great fit between our highly competent development team and the bp execution capabilities.
"We look forward to integrating our teams to realise the projects in a sustainable manner, in close collaboration with local stakeholders to bring both clean electricity to the country and opportunities to local supply chain and communities."