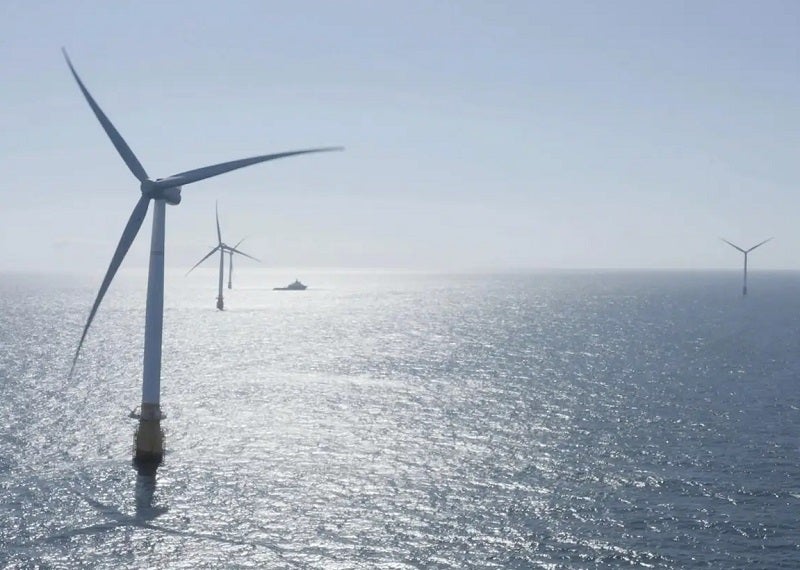 The US Government has announced that California's first auction of offshore wind development rights has received more than $757m in winning bids, predominantly from European firms.
The US Department of the Interior's (DOI) Bureau of Ocean Energy Management (BOEM) auctioned five lease areas, covering a total of 73,268 acres, on the state's Outer Continental Shelf.
The five lease areas are estimated to produce more than 4.6GW of offshore wind energy, which is enough to power more than 1.5 million homes.
BOEM selected RWE Offshore Wind, California North Floating, Equinor Wind US, Central California Offshore Wind and Invenergy California Offshore as provisional winners of the auction.
US Interior Secretary Deb Haaland said: "Today's lease sale is further proof that industry momentum – including for floating offshore wind development – is undeniable.
"A sustainable, clean energy future is within our grasp and the Interior Department is doing everything we can to ensure that American communities nationwide benefit."
RWE Offshore Wind secured area OCS-P 0561, while Copenhagen Infrastructure Partners received the OCS-P 0562 section through its California North Floating subsidiary.
Equinor Wind US, a unit of Norwegian energy firm Equinor, was awarded the OCS-P 0563 area.
Ocean Winds' subsidiary Central California Offshore Wind secured the OCS-P 0564 lease, while Invenergy California Offshore received the lease for the OCS-P 0565 area.
The lease sale is the third major offshore wind lease sale this year and is part of US President Joe Biden's aims to have 30GW of installed offshore wind capacity by 2030.
President Biden aims to subsequently increase this figure to 15GW by 2035.
BOEM director Amanda Lefton said: "The innovative bidding credits in the California auction will result in tangible investments for the floating offshore wind workforce and supply chain in the US and benefits to Tribes, communities and ocean users potentially affected by future offshore wind activities."