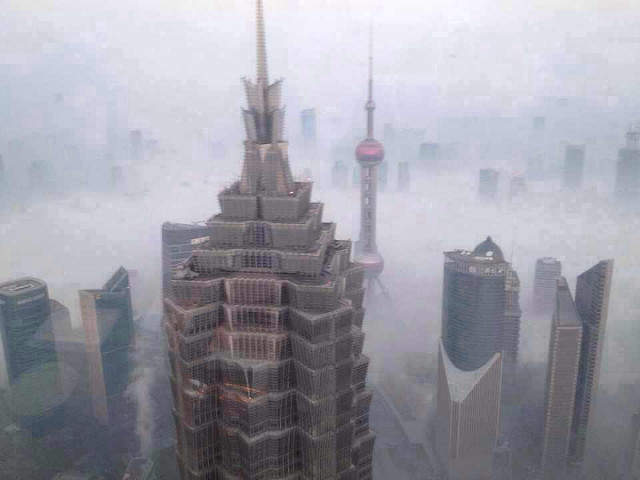 The eastern province of Shandong in China has pledged to reduce steel and coal production, discontinue outdated aluminium smelters and shift to cleaner energy sources as part of the country's ongoing war on pollution, now in its fifth year.
In its new three-year environmental plan, Shandong's Environmental Protection Bureau said that by the end of this year it would cut pig iron production capacity by 600,000 tonnes and crude steel capacity by 3.55 million tonnes.
Coal production capacity is also to be reduced from 156 million tonnes to 140 million tonnes by 2020.
The bureau said imports of natural gas and liquefied natural gas (LNG) from other areas would increase as the country attempts to shift away from coal and other more polluting fuels.
In its environmental plan, the bureau said the amount of natural gas in its energy mix would increase to 15.8bn cubic meters by 2020, with LNG consumption targeted to reach 8% by 2020.
Coal transportation from the ports Qingdao, Yantai and Rizhao is due to change to rail or waterways by the end of this year, while heavy materials such as iron ore and coke are set to be transported via rail before the summer of 2020.
The bureau added that it hopes more than 70% of heating provided to rural areas in winter would be derived from clean energy sources by 2020.
Also included in the plan was the target of decreasing fertiliser use by 6% and pesticides by 10% by 2020, as compared to 2015 levels.
The latest measures from Shandong follow Beijing's State Council issuing a three-year plan which proposes the reduction of coal consumption, increased sales of electric vehicles (EVs) and a clamp-down on outdated steel and coke capacity.
As well as becoming a forerunner in clean energy technology, China has its sights set on becoming a leader in the global EV industry, aiming to reach seven million annual sales by 2025.
China's rapid economic growth over the past forty years cemented it as the world's biggest carbon emitter, with research group Berkeley Earth estimating in 2015 that the country has 1.6 million air pollution-related deaths per year.