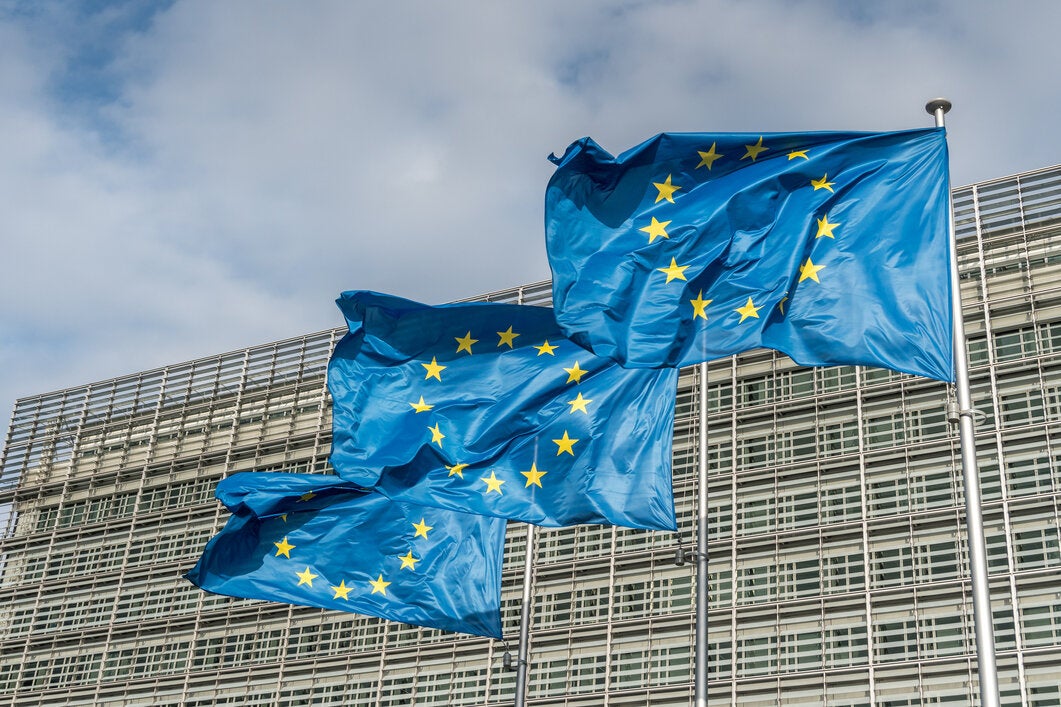 Representatives from Denmark, Germany, the Netherlands, Estonia, Finland, Luxembourg, and Latvia have warned the bloc against rushing into drastic changes to the EU's electricity market design in response to volatile energy prices. The countries called instead for tweaks to the current system.
The EU Commission will today close consultation on draft reforms to its electricity market rules. Lawmakers aim to address aspects of the market design that require "urgent adjustments to make the market more resilient and to reduce the impact of gas prices on electricity bills while supporting the energy transition".
The Commission hopes to avoid repeats of the surge in electricity prices seen last year after Russia cut gas supplies to much of Europe. This came in response to sanctions imposed on Russia after the country's invasion of Ukraine.
The seven countries, led by Denmark, have said in a letter Europe's existing market design should mostly be preserved and that any changes should be targeted. Signatories argue that it has fostered years of lower electricity prices, helped to expand renewables, and has ensured enough power production to meet demand and avoid shortages.
We urge @EU_Commission to propose a targeted EU electricity market reform that needs to

🔹Retain benefits of the current design & improve on that basis
🔹Support #greentransition & incentives to invest in renewables
🔹Bring benefits to consumers

Joint letter from 🇩🇰🇩🇪🇳🇱🇫🇮🇱🇺🇱🇻🇪🇪 pic.twitter.com/6rBKmCg4Mb

— Denmark in the EU (@DKinEU) February 13, 2023
The letter recommended eight key principles by which the market reforms should abide, prioritising lower wholesale prices, greater security of supply and enabling the large-scale integration of renewable energy. It said that these "will bring benefits to consumers, while at the same time protecting them against price peaks".
It emphasised that the challenge of affordable electricity should not be addressed in a way that endangers decarbonisation efforts and must still focus on medium- and long-term climate targets.
"Any reform going beyond targeted adjustments to the existing framework should be underpinned by an in-depth impact assessment and should not be adopted in crisis mode," said the letter to the Commission.
The signatory countries said that there is room for some improvement in the current design given soaring energy costs, but any changes must protect the single market in a way that allows it to still function and incentivise investment in the green transition.
"Golden goose" single market for EU electricity
This call to protect the EU's single market has been echoed by several governments in recent days.
Denmark's energy minister Lars Aagaard said to Reuters that "we must resist the temptation to kill the golden goose that our single market for electricity has been in the last decade".
A statement released last week on Finland's government website said that Prime Minister Sanna Marin has "emphasised that the EU can only succeed in global competition by focusing on its own strengths, such as a well-functioning single market. Finland emphasised that any short-term measures must support long-term competitiveness".
Estonia Prime Minister Kaja Kallas said in a tweet on Friday that the single market is the EU's "greatest asset", and that "fair competition must not be undermined by extensive subsidies but boosted by simplifying the rules". She added that "we need a strong single market to deliver [a] green and digital transition".
However, other countries, including Spain and France, have opposed a moderate stance, calling instead for deeper reforms to the current market design. Spain has proposed a promotion of schemes such as contracts for difference (CfDs) as a method of regulating nuclear and hydroelectric power prices.
"We have enough experience of what works and of the limitations of the current model, which is not prepared for stressful situations," energy minister Teresa Ribera said, referring to the spikes in energy prices seen last year.
The seven countries in favour of moderation have said that CfD schemes could help to limit price spikes, but must focus on renewables, be voluntary, and "react" to the market. Electricity industry lobbying group Eurelectric has also warned against making CfDs mandatory for fear of undermining competition in the power market.