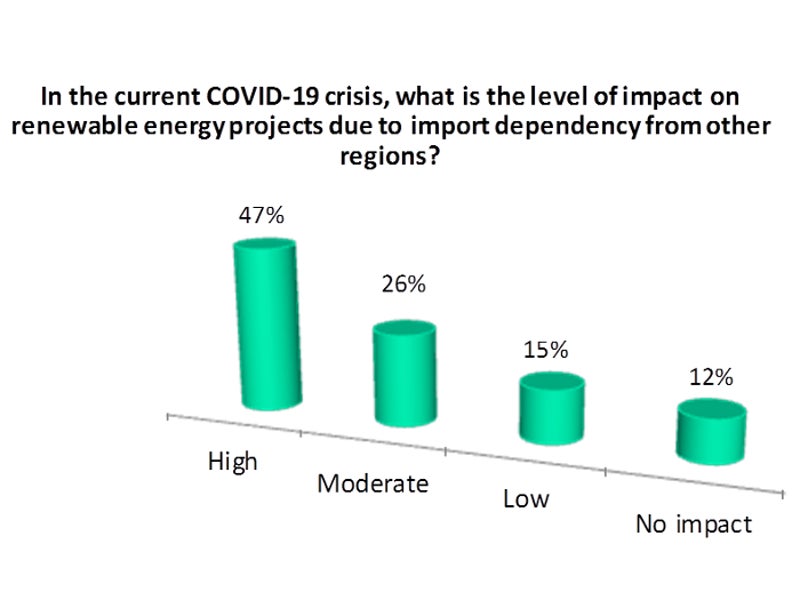 The COVID-19 pandemic has affected several renewable energy projects due to dependency on other regions, especially Asia.
Verdict has conducted a poll to assess the extent of the impact due to this import dependency.
Analysis of the results shows that the impact of COVID-19 will be high on renewable energy projects due to restricted movements and subdued industrial activities.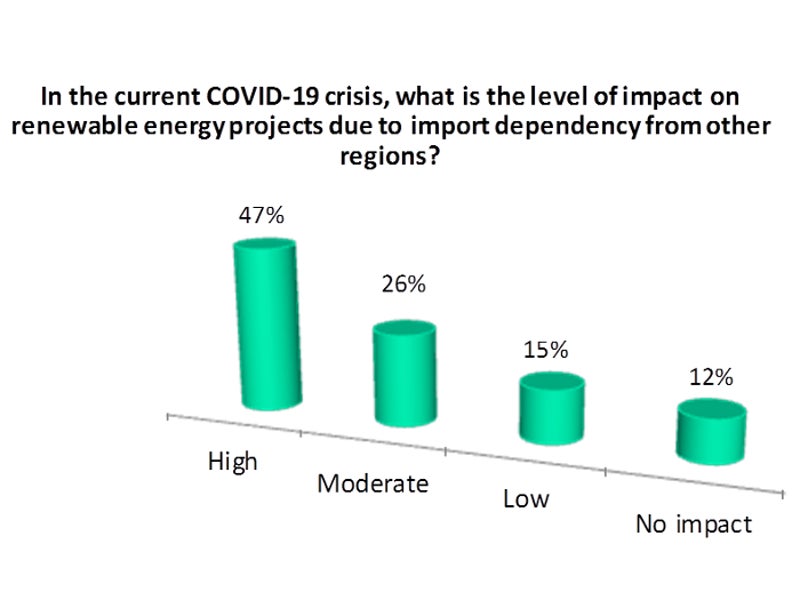 A majority 47% of the respondents that participated in the poll voted that the impact will be high, while 26% believed the impact to be moderate, followed by 15% who believed that the impact will be low. A minority 12% opined that COVID-19 will have no impact at all on renewable energy projects dependent on imports.
The analysis is based on 358 responses received between 26 March and 23 April.
COVID-19 outbreak: Impact on renewable energy projects
The COVID-19 pandemic has forced countries to restrict international travel, suspend export and import, and initiate lockdown measures to restrict the movement of people.
Development-stage renewable energy projects are expected to be impacted due to these measures as many of them are dependent on equipment to be imported from other regions. Projects that are in early-stage development and small and mid-size projects are expected to be the most impacted by the pandemic, according to S&P Global.
India, for example, is expected to face delays in the development of up to 3GW of solar and wind energy projects due to the current lockdown, according to Wood Mackenzie's research. Further, supply and labour disruptions are expected to delay 400MW of projects in 2021.
Countries such as Brazil and Greece have put energy auctions on hold. As the pandemic worsens in Europe, revenue and market share of Chinese manufacturers is expected to increase if European manufacturers do not resume production in the near future, according to an analysis by GlobalData.
Development delays due to supply chain disruptions may result in lower credit rate eventually impacting the ability to finance the project.