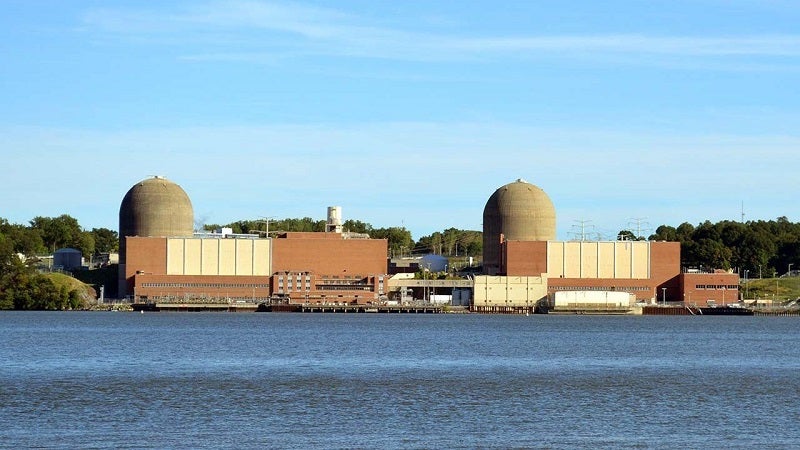 US-based energy company Entergy has announced plans to close the third unit of its Indian Point Energy Centre nuclear reactor permanently by 30 April.
The 1,041MW reactor in Buchanan, New York, has delivered virtually carbon-free power for almost 60 years.
Entergy chief nuclear officer Chris Bakken said: "Indian Point has been operated and maintained at the highest levels of reliability, safety and security for many years. Unit Three has been online continuously since 9 April 2019, setting a world record for continuous days of operation.
"Indian Point's enduring legacy will be the thousands of men and women who operated the plant safely, reliably and securely, while helping to power New York City and the Lower Hudson Valley for nearly 60 years.
"We owe those who serve now, along with those who came before them, a debt of gratitude."
In 2000, Entergy purchased Indian Point Unit Three. In 2001, it bought Indian Point Unit Two, along with Unit One, which had been closed permanently.
Unit Three was last refuelled in April 2019 and has generated electricity continuously ever since. Unit Two was shut down on 30 April last year.
The shutdown of the two units is in accordance with a settlement agreement between New York State and Entergy, announced in 2017.
Unit One operated from 1962 to 1974, Unit Two operated from 1974 to last year, and Unit Three has been in operation since 1976.
In November 2019, Entergy and Holtec International filed an application with the US Nuclear Regulatory Commission (NRC) for transferring Indian Point's NRC licenses to Holtec, once it closes by 30 April.
The application was jointly filed by affiliates of both companies seeking approval for the transfer.
Last April, Entergy had an application for a 100MW solar project approved by the Arkansas Public Service Commission (PSC).
Located in White County, Arkansas, the Searcy Solar Project will be built over an 800-acre area and have a 10MW array of lithium-ion batteries. The project is due for completion this year.