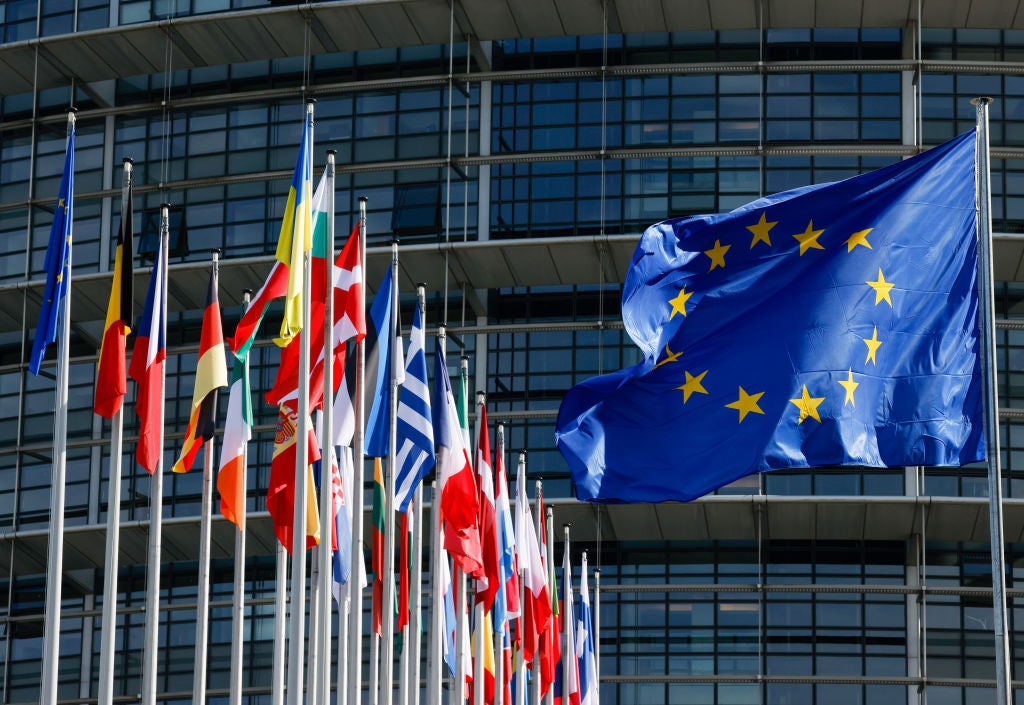 The European Parliament on Tuesday voted to pass a bill that seeks to increase the EU's share of renewables from a previous target of 30% to at least 42.5% by 2030.
Currently, renewables count for 22.1% of the bloc's energy mix, although this varies greatly between member nations. For example, Sweden's share of renewables is 63%, while Ireland, Luxembourg, the Netherlands and Malta all have renewable shares of less than 13%. The European Parliament said in a press statement that the 42.5% will be a minimum target and that member states should "strive" to achieve 45%.
The update to the bill has already been approved by MEPs. According to the EU, the new legislation will also seek to speed-up procedures to grant permits for new renewable energy power plants such as solar panels or wind turbines.
In the transport sector, increased renewables capacity should lead to a 14.5% reduction in greenhouse gas emissions by 2030, the bloc said. This should be achieved principally by using a greater share of biofuels and a more ambitious quota for zero-carbon fuels such as hydrogen.
The legislation was adopted by 470 votes to 120, with 40 abstentions. It will now have to be approved by the Council as a final step before it is officially passed into law.
The move comes after tensions over the role of nuclear power in the bloc's energy transition policy slowed progress earlier in the year. In May, a group of countries led by pro-nuclear France registered last-minute opposition to the details of the bill, requesting that nuclear be recognised as part of the bloc's renewable energy targets.
Lead MEP Markus Pieper said: "We have designated renewables as an overriding public interest, streamlining their approval process. Our focus encompasses wind power, photovoltaics, hydropower, geothermal energy and tidal currents. Biomass from wood will remain classified as renewable energy. We now urgently need an EU electricity market design and an immediate shift to hydrogen for a greener transition."