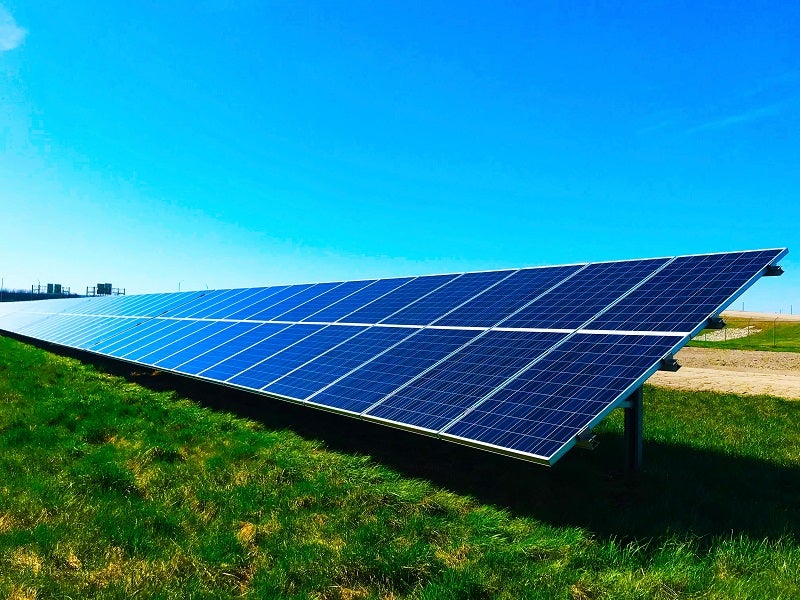 The Emirates Water and Electricity Company (EWEC) has awarded a contract to a development consortium for a 2GW solar power plant located in the UAE.
The consortium comprises of TAQA, Masdar, EDF and JinkoPower. They construct the Al Dhafra Solar Photovoltaic (PV) Independent Power Producer project to be located nearly 35km from Abu Dhabi city.
EWEC CEO Othman Al Ali said: "We are working to secure long-term energy supply and reinforce solar power's integral role in meeting current and future energy needs.
"Combined with key technological advances, the Al Dhafra Solar PV project will have a significant impact on diversifying the approach to our current electricity supply, and drive our strategic plan to further contribute towards the sector's transformation in water and electricity production, as we develop a low-carbon grid in the UAE."
The consortium companies have signed a power purchase agreement with EWEC for the power plant.
An EWEC statement said the contract was awarded following a competitive bid process that resulted in one of the most cost-competitive tariffs for solar PV energy. This was set at AED4.97 fils/kWh ($1.35/kWh) on a levelized cost of electricity (LCOE) basis.
TAQA and Masdar will together own a 60% stake in the Al Dhafra solar project, while the remaining 40% will be held by EDF and JinkoPower.
By this year's third quarter, project managers expect to achieve its financial closure, with power generation expected in the first half of 2022. The companies expect it to reach full generation by the end of the year.
Once fully operational, it is expected to generate enough energy to power approximately 160,000 households across the UAE. This output would be larger than TAQA's existing 1.2GW 'Noor Abu Dhabi' solar plant.
This project brings Abu Dhabi's total solar power capacity to nearly 3.2GW.