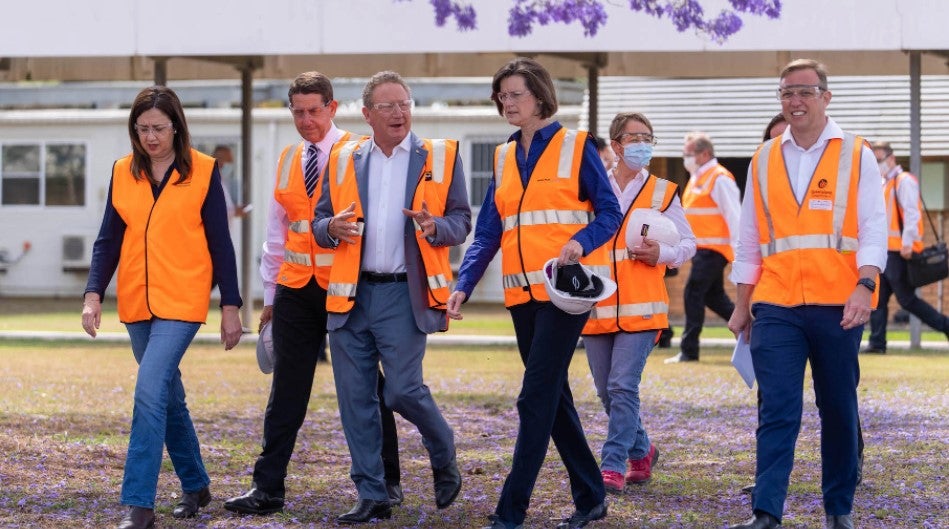 The government of Argentina has announced an investment of $8.4bn in green hydrogen infrastructure from mining group Fortescue.
In a joint press conference, Latin America head of Fortescue Future Industries Augustin Pichot said that the company had signed a memorandum of understanding (MoU) "a few months ago".
As part of the investment, Fortescue would look into local renewable infrastructure and resources in the Río Negro region. If sufficient, the project would then start consultations.
Fortescue, an Australian company, aims to begin a $1.2bn pilot stage by 2022, finishing construction by 2024. This would aim to produce 35,000 tons of hydrogen using renewable energy. After this, a $7.2bn first stage would aim to produce 215,000 tons of hydrogen.
The government said that this would help directly create more than 15,000 jobs, with more supported via supply chains. A spokesperson said: "The project will turn Río Negro into a green hydrogen export hub by 2030. It is the most important international investment in our country in the last 20 years."
Andrew Forrest, owner of Fortescue Metals Group, met Argentinian President Alberto Fernandez on the sidelines of COP26.
The announcement follows the signing of another memorandum of understanding between Fortescue, construction vehicle manufacturer JCB, and Ryze Hydrogen. As part of the agreement, Fortescue will supply 10% of its global hydrogen production to the companies. The company said that this would make it the UK's largest supplier of green hydrogen.
On this deal, Forrest said: "Our agreement signals the first major shift in the global commercial landscape from fossil fuels towards the real, practical, implementable solution that is green hydrogen. We are delighted to announce this groundbreaking initiative at the critical climate forum of COP26.
"The reduction in greenhouse gas emissions associated with replacing fossil fuel with only two million tonnes of green hydrogen is the equivalent of taking over eight million cars off the road – almost a quarter of the UK's entire fleet."
The companies have also agreed to evaluate opportunities for collaboration on furthering the hydrogen market.
Fortescue aims to produce up to 15 million tonnes of hydrogen annually before 2030, before increasing this to 50 million tonnes by 2040. Fortescue announced a 2040 net-zero target, including scope 3 emissions, last month. In the meantime, the company aims for a smaller 7.5% decrease in carbon emissions by 2030, based on current levels.
Most of the company's current scope 3 emissions come from its steelmaking business, which has proved difficult to decarbonise. The company has collaborated with South Korean steelmaking company Posco to attempt to replace coal used in steel manufacturing with hydrogen.