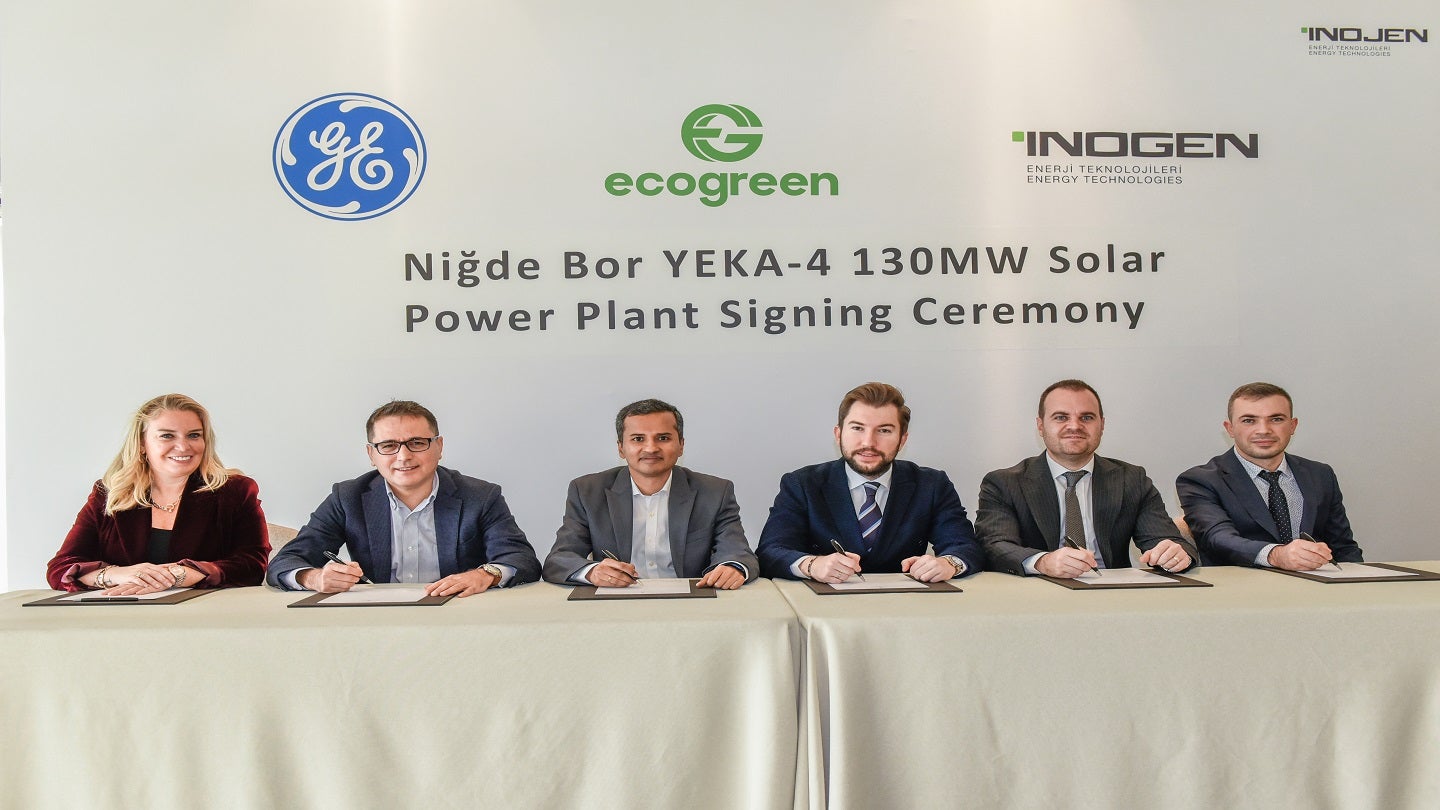 Multinational technology company GE has secured a contract from Ecogreen Energy for the supply of FLEXINVERTER Solar Power Station technology to the 100MW Nigde Bor solar power plant, planned to be built in Turkey.
GE will be responsible for the design, engineering, procurement and commissioning of the FLEXINVERTER solar power station.
The FLEXINVERTER solution comprises a solar inverter, a medium voltage (MV) power transformer, and an optional MV ring main unit, all provided within a single 20 ft-high cube container.
The Nigde Bor solar power plant will be built under the YEKA GES-4 tender, launched by the Turkish Ministry of Energy in 2022.
It will contribute to the country's expansion of solar power generation, which is estimated to increase by nearly 500% to reach the 52.9GW capacity mark by 2035.
GE renewable hybrids CEO Prakash Chandra said: "The potential for solar energy in Turkey is a reality. We are thrilled to be partnering with Ecogreen Energy on the projects and look forward to more opportunities to increase the penetration of renewable energy in Turkey and beyond."
GE will work with Inogen as part of the supply and services contract. Inogen will fulfil the engineering, procurement and commissioning scope, and will be responsible for executing the local works.
GE and Inogen have previously worked together in Turkey, and have completed 1.3GW of YEKA and hybrid projects there.
Inogen managing partner Ali Murat Soydan said: "We are very happy and proud to partner with GE and support the company with local capability in Turkey."