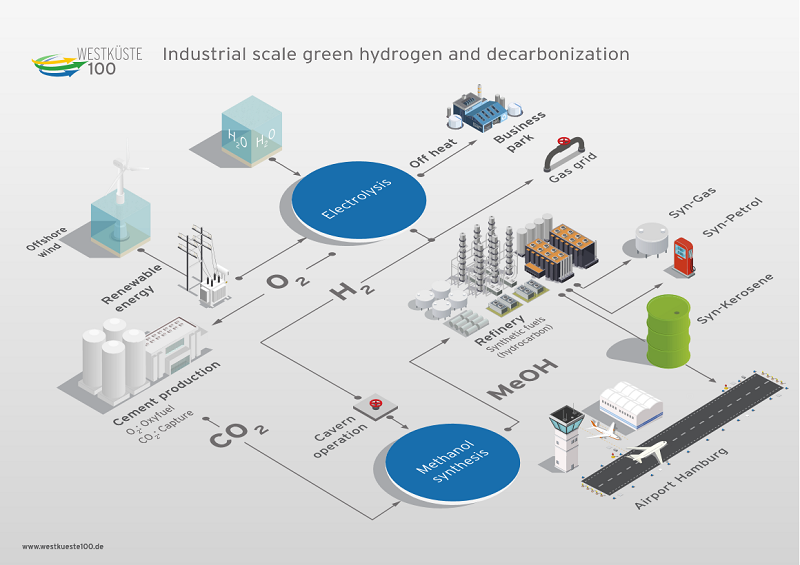 The German energy ministry has agreed to fund the first offshore wind power to green hydrogen conversion project, Westküste 100.
The German Federal Ministry of Economic Affairs and Energy agreed the amount with a consortium of Ørsted, EDF Germany and the Heide refinery.
Other members in the consortium include Holcim Germany, OGE, Stadtwerke Heide , Thüga and ThyssenKrupp Industrial Solutions . These companies will work with the Region Heide Development Agency and the Fachhochschule Westküste (West Coast University of Applied Sciences).
The funding will allow the consortium to take the project to the first level, including the development of a 30MW electrolyser.
The ministry has agreed to offer $35m (€30m) funding for the $105m (€89m) project to be developed in Germany.
Ørsted Offshore executive vice-president and CEO Martin Neubert said: "The funding from the German Federal Ministry for Economíc Affairs and Energy to the Westküste 100 project is a significant step forward for our hydrogen business.
"Westküste 100 is our third hydrogen project – and the first one in Germany – found eligible for public funding, and we're very excited about the prospects of supporting heavy industries and heavy transport with clean alternatives based on renewable hydrogen."
The primary objective of the Westküste 100 project is to create a new methodology to produce green hydrogen from offshore wind energy. The project will also test methods of pipeline transportation for hydrogen, and its use in current and new infrastructure around Heide.
Additionally, the consortium will work on the development of a 700MW electrolyser system.
Ørsted Germany managing director Volker Malmen said: "We are very pleased with this positive decision. This project is unique because it uses offshore wind power for large-scale hydrogen production."