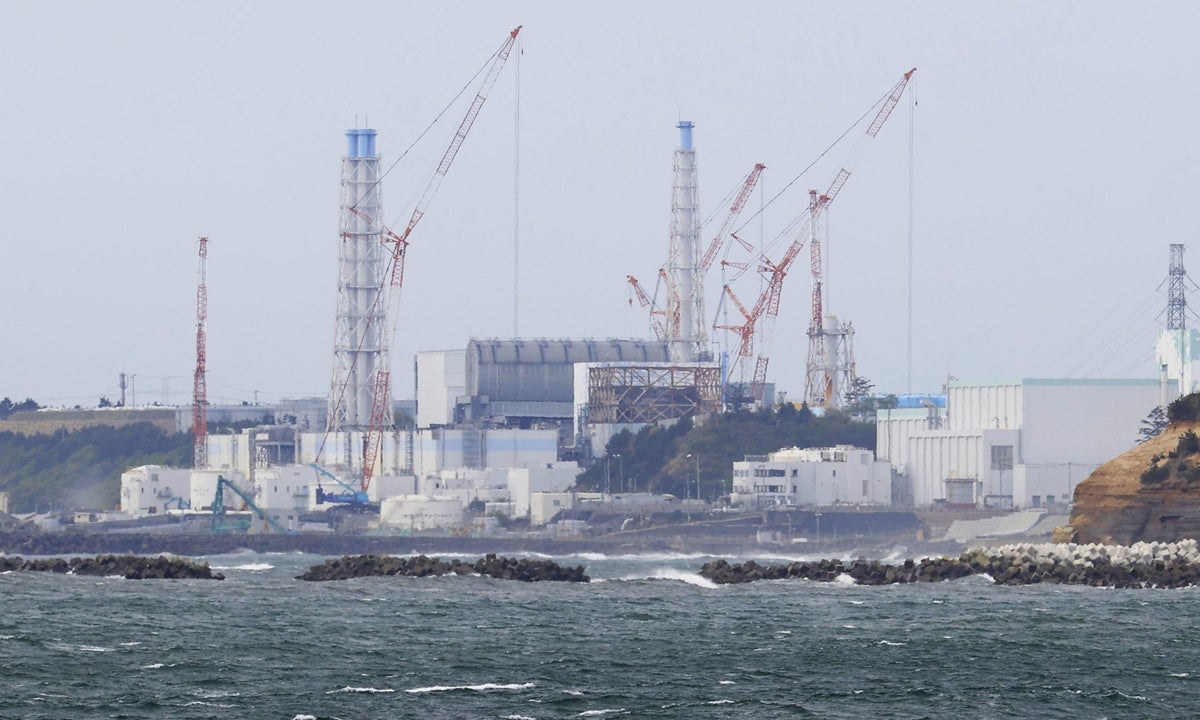 Japan's Prime Minister Fumio Kishida has announced that the country will begin releasing wastewater from the ruined Fukushima nuclear power plant as early as this Thursday.
Approximately 1.34 million tonnes of radioactive water, the equivalent to 500 Olympic-sized swimming pools, will be released into the sea over the next 30 years, after being treated and diluted down.
Kishida said he had asked the power plant's operator, Tokyo Electric Power (Tepco), "to swiftly prepare for the water discharge" in accordance with plans approved by nuclear regulators, adding that the release would begin on Thursday, "weather and ocean conditions permitting", the Guardian reports.
Tepco has been filtering the water to remove more than 60 different radioactive substances but the water will not be entirely free from radiation as tritium and carbon-14 radioactive isotopes cannot be removed from the water through filtration. The prospect of leftover radiation contaminating the region's coastline has sparked strong opposition to plans from China, Hong Kong and local fishing communities.
China's Government has accused Japan of treating its ocean like its "private sewer," according to the BBC. Hong Kong has also said it would "immediately activate" import restrictions on some Japanese seafood products in response to Tuesday's announcement. China and South Korea have already banned imports of fish sourced from around Fukushima, although South Korea ultimately backs plans to release the wastewater.
During his announcement, Kishida acknowledged concerns but insisted that permanently disposing of the water "is absolutely not something we can put off if we want to decommission the Fukushima nuclear plant and revive the area".
"I promise that we will take on the entire responsibility of ensuring the fishing industry can continue to make their living, even if that will take decades," he told reporters on Monday. The government has also pledged $206m to compensate local fishermen for potential reputational damage that might come with fishing in contaminated waters.
At the beginning of July, the International Atomic Energy Agency (IAEA), the UN's nuclear watchdog, concluded its review of Japan's plans to dump the water, which has been accumulating since the plant was shut down in 2011 after an earthquake and tsunami in the region damaged several of the facilities reactors, triggering the largest nuclear disaster since Chornobyl.
The IAEA found in its review that gradual discharge of the treated water would present a "negligible" radiological impact on people and the environment.
At the time, IAEA director-general Rafael Mariano Grossi said: "Based on its comprehensive assessment, the IAEA concluded that the approach and activities to the discharge of advanced liquid processing system-treated water taken by Japan are consistent with relevant international safety standards."
Japan's government first announced plans to release the wastewater into the ocean in 2021, one decade after the catastrophe hit the plant. Until now, the wastewater has been held in specially designed tanks, but storage space is quickly running out.