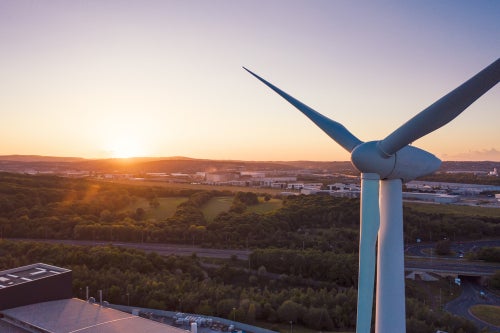 The Net Zero Technology Centre has today announced the launch of its £10m innovation programme aimed at accelerating emission-reducing technologies in the UK, helping the nation to reach its decarbonisation targets.  
The 2022 programme will feature two funding competitions, with the first opening on 16 March and the latter scheduled for October. Within the programme, seven research and development areas have been identified, including carbon capture, hydrogen, and renewable technologies.
"The launch of the 2022 Open Innovation Programme marks an update to our funding model, moving from an open call for ideas to two funding competition windows with specific technology focus areas," said Myrtle Dawes, solution centre director at the Centre.
"Following COP26, it is clear that we need to urgently focus on accelerating the delivery of technologies that will secure our net-zero ambitions," she added. "Our updated funding model will allow us to concentrate on specific technology gaps to develop and commercialise the innovative technologies that are currently in the prototype and demonstration phase and ultimately drive the huge leaps in clean energy innovation that will deliver our 2050 emission reduction targets."
The Scottish Government is providing £90m in funding to the Centre through the Aberdeen City Regional Deal, with the UK Government investing the same amount into the Centre as part of its support package for the North Sea transition deal. Established between the government and the offshore industry, the deal was established to decarbonise North Sea oil and gas production, aiming to cut the industry's emissions by 50% by 2030.
The UK has committed to reduce its greenhouse gas emissions to net zero by 2050, with an interim target of curbing emissions by 78% by 2035 compared to 1990 levels. However, progress to reach these targets has come under scrutiny and only last week the Lords Industry and Regulators Committee released a report putting pressure on the government to more stringently pursue its targets.
"There is no point planning a carbon-free energy future if you haven't got a clue how you will get there or how it will be paid for," Lord Hollick, chair of the House of Lords Industry and Regulators Committee, said.
"While money is a key challenge, it isn't the only one. We need better coordination across government and a real drive and focus to deliver net zero. This requires tackling highly sensitive, political decisions that affect all consumers and taxpayers," he added.