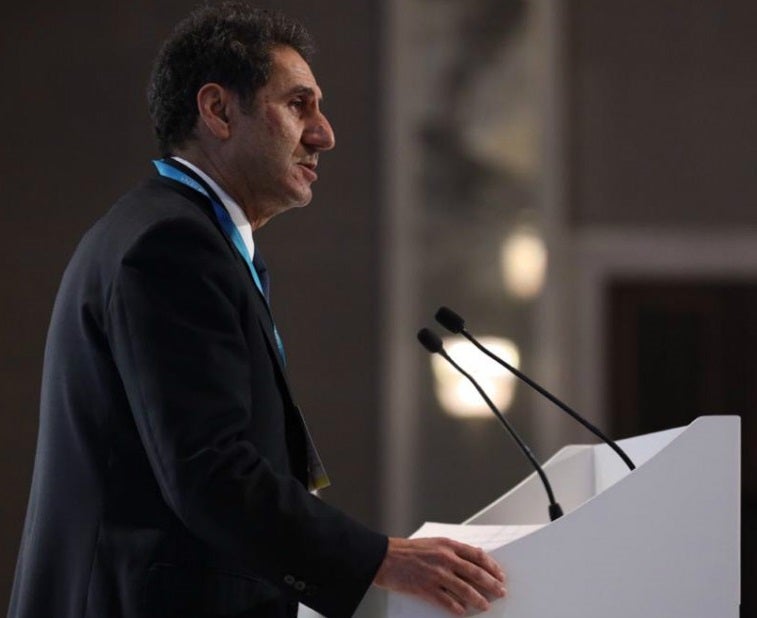 The International Renewable Energy Agency (IRENA) has appointed Francesco La Camera as its new director-general.
La Camera was selected during the Ninth Assembly of IRENA, the decision-making body of the Agency and will replace current director-general Adnan Amin on 4 April 2019 on an initial four-year term.
Amin, the first director-general of IRENA who has served in the role since 2011, has been awarded the honorary title of director-general emeritus.
La Camera is currently the director-general for sustainable development, energy and climate at the Italian Ministry of Environment, Land and Sea. In previous roles he represented Italy at international forums including the United Nations Environment and was a professor of environmental and land economics at Roma Tre University from 2003 to 2010.
La Camera tweeted his thanks, writing: "Thanks to the IRENA membership for the trust. I am honoured to have been elected DG [director-general]. We will do a great job together."
Thanks to the @IRENA menbership for the Trust. I am honoured to have been elected DG of Irena. We will do a great job togeter! @SergioCosta_min @ItalyUN_NY @ItalyMFA @minambienteIT @PEspinosaC @MAC_europa pic.twitter.com/PDERynsDfw

— Francesco La Camera (@flacamera) January 14, 2019
La Camera's appointment came at the end of the Ninth Assembly of IRENA, the largest assembly it has ever coordinated. Taking place in Abu Dhabi, the assembly saw 120 ministers join 1,200 delegates from 150 countries including the newest member Canada, which joined on the eve of the conference.
At the conference, IRENA and the Abu Dhabi Fund for Development (ADFD) agreed to $31 million in loans to fund projects in Africa and Guyana. Of this $8 million will go towards the installation of 5.2MW grid-connected solar PV systems to reduce fossil fuel consumption and increase electricity reliability in Guyana.
Another $8 million will go to the construction of a 2.1MW hydropower plant in Liberia and a further $15 million will go to a 30MW solar PV plant in Togo which would bring power to 700,000 homes. This funding takes the amount invested by IRENA and ADFD to $245 million since 2013.
Two new reports were published at the Assembly. The first, entitled Renewable Energy: A Gender Perspective explains that much needs to be done to encourage more female participation in the sector. The second, A New World: The Geopolitics of the Energy Transformation examines how the global energy situation has changed due to the transformations made by renewable energy.