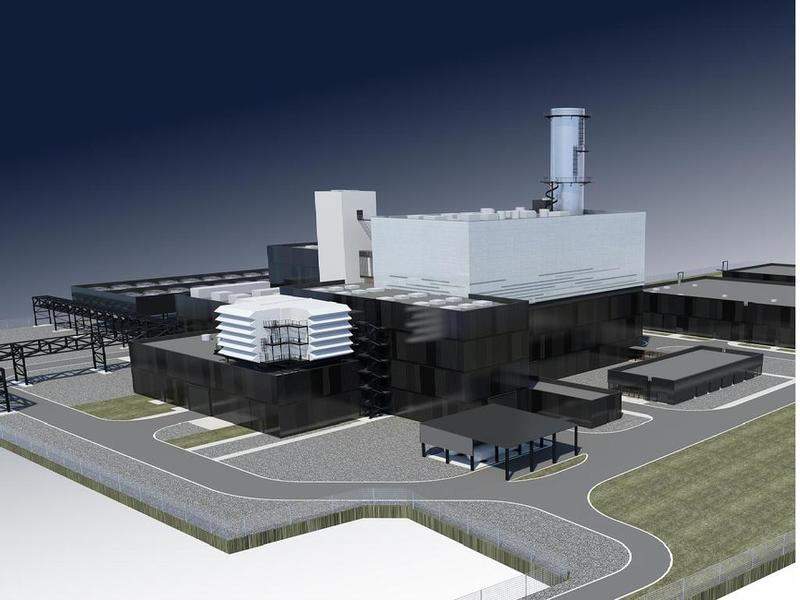 Siemens has secured an order from energy utility company Vattenfall Europe Wärme to build a new natural-gas fired cogeneration plant in Berlin, Germany.
Siemens will function as a general contractor for Vattenfall to build the natural-gas fired combined-cycle plant with district heat extraction.
The order also includes a long-term service agreement covering the gas turbine-generator set.
Located in the Marzahn district of Berlin, the cogeneration plant will feature a gas turbine manufactured by Siemens. With a generating capacity of 260MW and a thermal capacity of 230MW, the facility will produce electricity, while simultaneously providing the east side of the city with district heating.
Vattenfall Wärme's Berlin managing board speaker Gunther Müller said: "Our district heating systems contribute significantly to achieving climate neutrality in Berlin.
"The new combined heat and power plant in Berlin's Marzahn district will play a major role in these efforts, ensuring reliable, climate-friendly district heat for the coming decades and assuming the duty of base-load power plant for the district heat supply networks in the eastern part of the city."
"Our district heating systems contribute significantly to achieving climate neutrality in Berlin."
Expected to commence operations in 2020, the plant will help reduce carbon emissions in Berlin.
Siemens' power and gas division's chief executive officer (CEO) Willi Meixner said: "We are very pleased to closely support Vattenfall as a reliable partner for implementing the new district heating power plant.
"Environmentally friendly gas-fired cogeneration plants like Berlin-Marzahn can play an important role in pursuing the energy turnaround in Germany and urban centres around the globe."
Siemens will supply major components such as a steam turbine, gas turbine, and two electrical generators, which will be manufactured at the company's German facilities in Berlin, Görlitz, and Erfurt.
The company will also deliver the heat recovery steam generator, which will be installed in a multi-shaft configuration, and will help the plant achieve a fuel efficiency rating of approximately 90%.
---
Image: Siemens will build natural-gas fired combined-cycle power plant with district heat extraction in Berlin Marzahn for utility company Vattenfall. Photo: © Vattenfall Europe Wärme.