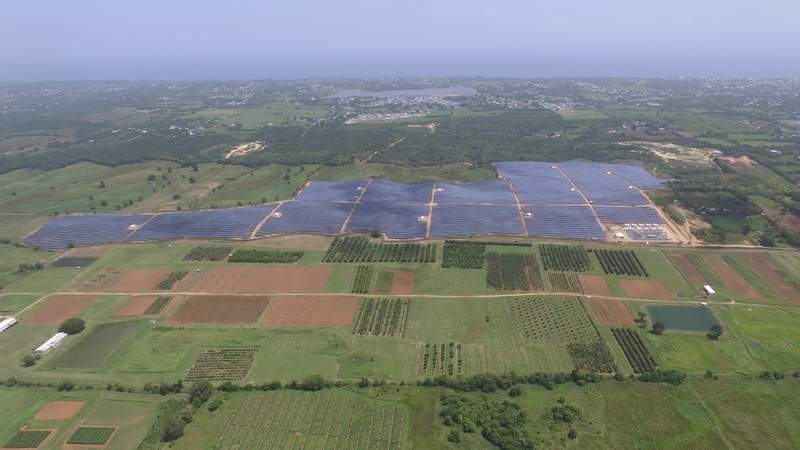 Global manufacturer of integrated monitoring, control, and supervision systems skytron energy has secured a contract from Sonnedix to provide monitoring and supervision technology for the 57.6MWp Oriana solar power plant in Isabela, Puerto Rico.
The Oriana power plant is owned by Sonnedix, a solar power producer and investor. The facility is expected to be the largest of its kind in the Caribbean.
It will cover the power demand of over 12,000 homes and will displace 95,000t of carbon dioxide every year.
Sonnedix's global head of engineering and construction EVP Joern Hackbarth said: "All eyes are upon Oriana, as it is a milestone in driving the implementation of renewable energies in the Caribbean. To meet the requirements of the political and economic authorities, we decided to partner with skytron energy.
"They have a proven track record in mastering high-quality engineering services with an above average complexity.
"[skytron energy] have a proven track record in mastering high-quality engineering services with an above average complexity."
"Most importantly, skytron energy has developed necessary solutions to collect 1s values and to integrate external devices such as combiner boxes, battery chargers, and power plant controllers into one single supervision platform."
skytron energy has re-engineered skyCOMM, a digital signal converter in Oriana. It integrates external devices such as inverters, irradiation, and temperature sensors into the plant network, gathering data in high-resolution in 1s values via a single data concentrator and communicating in both directions. This is an essential feature to quick reactions to errors or failures.
skytron energy's head of sales Stephan Raulin said: "With its ambitious plans to reduce its dependence on fossil fuels, the Caribbean has taken the right path to encourage the development of solar power generation.
"We are proud to support this direction and to partner with Sonnedix on completing the largest solar power plant in the region. Due to the size and the hybrid nature of the plant, we have deployed the entire range of our high-quality monitoring and supervision technology."
---
Image: skytron energy to supply monitoring and supervision technology to Sonnedix. Photo: courtesy of skytron energy GmbH.