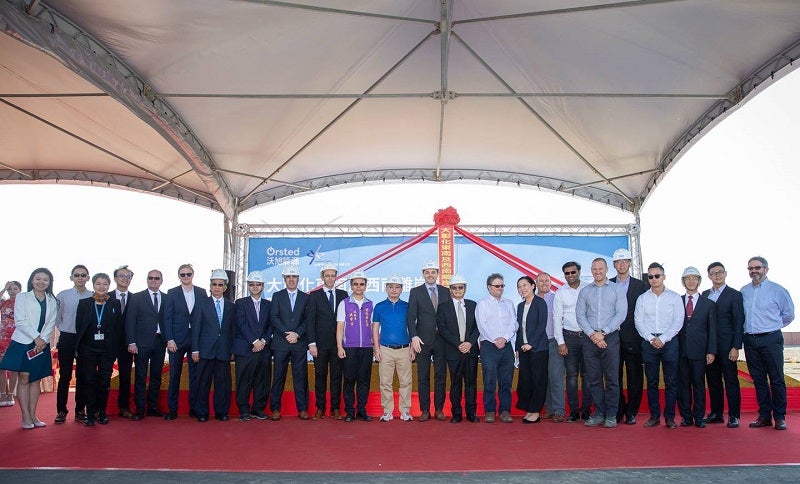 Danish renewable energy company Ørsted has started construction of the onshore substation for Greater Changhua 1 and 2a project in Taiwan.
Last November, Ørsted awarded an onshore substation engineering, procurement, construction (EPC) contract for the 900MW Greater Changhua projects to Taiwan Cogeneration Corporation (TCC).
As part of the TWD7bn ($230m) contract, TCC will be responsible for the construction of two onshore substations cable corridors and transition joint bays.
The contract will be executed by TCC's wholly owned subsidiary Star Energy Corporation (SEC).
Ørsted Asia Pacific president and Ørsted Taiwan chairman Matthias Bausenwein said: "Together with the EPC contractor SEC, Changhua 1&2a projects will implement the highest global QHSE standards at the onshore construction site and comply with EIA commitments, including sending archaeological experts to the site and controlling air pollution and noise.
"We will not only fulfil local content requirements but also work together to enable our EPC contractor and his local suppliers to bring their QHSE practice to international standards and enhance their competences."
For the new substations, Chung-Hsin Electric and Machinery Manufacturing will be supplying gas-insulated switchgear (GIS) while Fortune Electric will supply super grid transformers (SGT) to the onshore substations.
The onshore substations will be built by Reiju Construction while Jen-Yi Construction company will construct the culvert box for the project.
Taiwanese suppliers have also been included in the contract to carry out civil engineering, reactors, cable laying, equipment installation works.
The project is expected to generate new employment opportunities in the region, as well as create new business opportunities for local suppliers and generate revenues for the local authorities through stamp duty payments.
Ørsted noted that it has already paid more than TWD$100m ($3.2m) in stamp duty to the government of Changhua County.