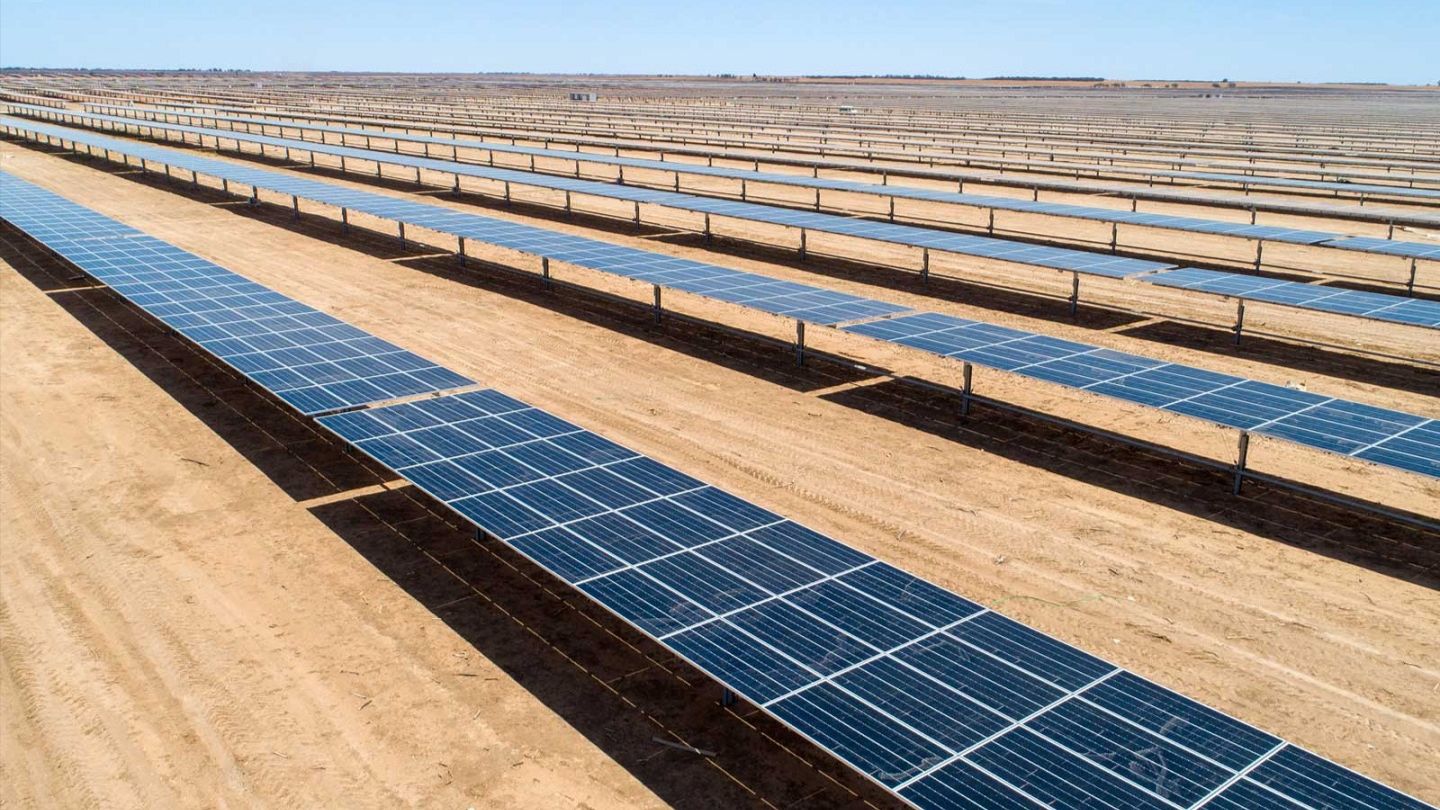 RWE Renewables Europe & Australia, a subsidiary of German electric utility RWE, has won a competitive tender in New South Wales, southeast Australia, to build a 50MW/400MWh battery energy storage system.
The battery will be installed next to the 249MW Limondale solar farm, which owned by RWE, in Balranald, New South Wales. Limondale occupies 770 hectares and has been operating since 2021.
The battery's positioning alongside the solar farm will allow the new project to take advantage of existing infrastructure.
RWE expects to take the final investment decision on the project before May 2024.
Battery energy storage systems can store the surplus energy generated from renewable sources for use later on, when the sun does not shine or the wind does not blow.
New South Wales has set a roadmap to replace its ageing coal-fired power stations with renewable power generation and storage solutions which have zero carbon emissions.
This policy is supported by a schedule of auctions for new renewable and storage capacity, which will continue until 2030.
RWE is developing, building and operating energy storage systems across Europe, Australia and the US.
It operates utility-scale storage projects with an installed capacity of 300MW/380MWh and is building capacities of more than 900MW/2.3GWh around the world. It aims to build more than 3GW by 2030.
RWE Renewables Europe & Australia CEO Katja Wünschel stated: "RWE supports New South Wales' ambition and appreciates the dedication shown by the government in policy design and the professionalism of Australian Energy Market Operator Services Limited in implementation, which enables the market to invest with confidence.
"This success creates further momentum working towards a sustainable future in our core market [in] Australia. In a renewables world, battery storages are key for a reliable, secure and sustainable electricity supply.
"We have been operating in New South Wales for some years, and now we are keen to develop a battery project that is exemplary, both technically and environmentally – hand in hand with local communities. It is another milestone on our way to expand our global batteries portfolio to 3 gigawatts by 2030."
Powered by 872,000 solar panels, the energy generated from the project is enough to power 105,000 Australian homes annually.