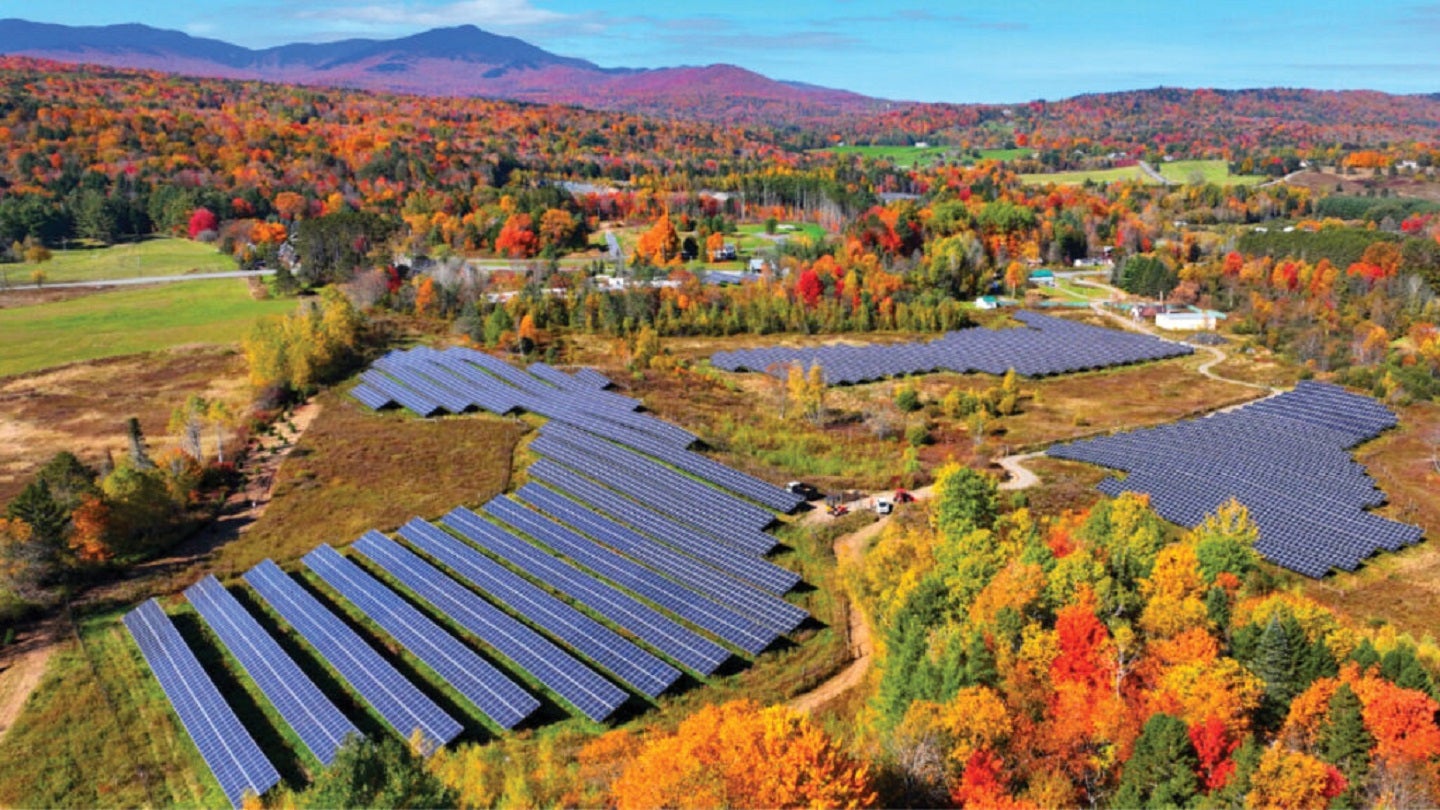 Swiss investment firm SUSI Partners has acquired a controlling stake in the US-based clean energy company Encore.
The financial terms of the transaction and the precise stake size were not disclosed.
Based in Vermont, Encore has expertise in the development, construction and operation of distributed and utility-scale solar PV and battery storage assets.
SUSI aims to transform Encore from a project developer to an independent power producer by scaling the business and further strengthening its asset base.
The latest transaction will further bolster SUSI's investment footprint in the US, adding renewable energy generation to previous investments in battery storage and electric vehicle charging infrastructure.
The deal was executed by the SUSI Energy Transition Fund (SETF) and will be SETF's second deal in the US.
In August 2022, SETF acquired a 100MW portfolio of front-of-the-meter battery storage projects in south Texas.
SUSI stated: "SETF's investment strategy leverages SUSI's extensive energy transition sector expertise to advance the growth of asset investment platforms and management-led businesses.
"The investment in Encore expands SETF's diversified and growing portfolio, which covers investments from renewable energy production over energy efficiency to energy storage and integrated customer energy solutions in the US, Europe, Chile and Australia.
"Given the continued deployment progress through the existing platforms, and further attractive near-term investment opportunities in the pipeline, SUSI is looking to further expand SETF's capital base in 2023."
In April 2023, SUSI announced an investment in solar projects developer Asia Clean Capital Vietnam, which was established by the founders of Asia Clean Capital.
The investment was made through SUSI Partners' Asia Energy Transition Fund.