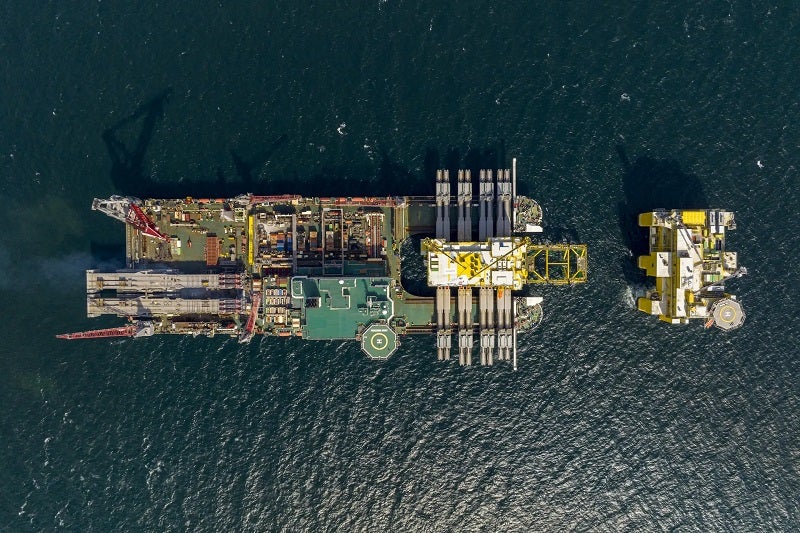 Dutch transmission system operator TenneT has completed the installation of a DolWin kappa offshore platform in the German North Sea.
Located off the coast of Lower Saxony, the 900MW platform will facilitate the transfer of clean wind energy from the German North Sea to land.
It is part of the DolWin6 grid connection system, which is due to come online next year.
DolWin6 will provide renewable energy to more than one million homes once fully operational.
The DolWin kappa platform will use high-voltage direct current (HVDC) transmission technology for transmitting clean energy.
It is designed to convert the alternating current (AC) generated by offshore wind farms into direct current (DC).
The converted electricity is then transmitted to Hilgenriedersiel on the mainland by a 45km subsea cable before being transmitted back to Emden through a 45km land cable.
TenneT built the Emden/Ost converter station and transformer station to convert the DC into AC and supply it to the high-voltage grid.
TenneT chief operations officer Tim Meyerjürgens said: "TenneT is the leading offshore transmission system operator in the EU.
"We have proven this once again with the on-schedule installation of the DolWin kappa offshore platform.
"DolWin6 is already the 13th offshore grid connection in our German portfolio and will bolster the security of supply in Germany and Europe.
"In addition to our reliable partners, we also have our many years of experience and our unique expertise in offshore grid expansion to thank for this success."
Meyerjürgens added that all components of the offshore platform were assembled in a single installation campaign at sea.
Earlier this year, TenneT said that it would develop a $31.5bn tender plan and contract partners for building land and sea connections for 40GW of offshore wind capacity in the German and Dutch North Sea.