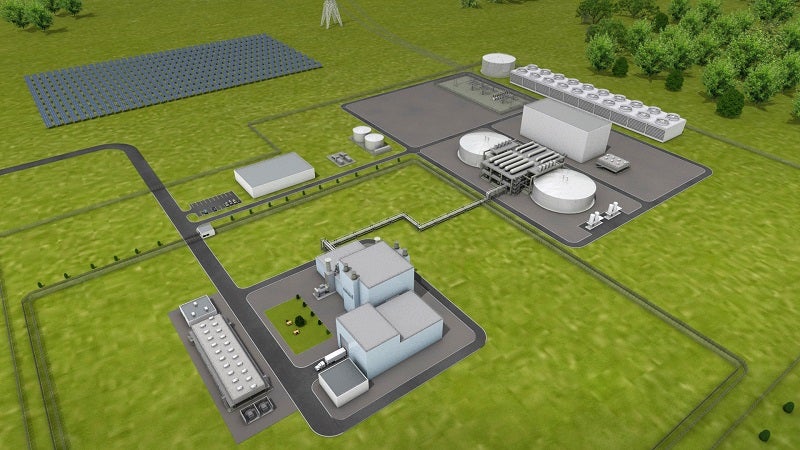 US-based nuclear energy technology company TerraPower has chosen Kemmerer, Wyoming, as the preferred site for its Natrium reactor demonstration project.
The site is located near the Naughton Power Plant, whose remaining two coal units are scheduled to close in 2025.
The project is being supported by the US Department of Energy (DOE) and is expected to receive around $1.9bn from the US Government, including $1.5bn under the bipartisan infrastructure bill.
Use of the site is subject to the finalisation of definitive agreements and all required permits, licencing and support.
TerraPower intends to apply for the construction permit to Nuclear Regulatory Commission (NRC) by mid-2023. The plant is expected to become operational in 2028.
The company said that the demonstration project is aimed to validate the Natrium technology's design, construction and operational features.
TerraPower developed the Natrium technology in collaboration with GE Hitachi Nuclear Energy.
TerraPower president and CEO Chris Levesque said: "People across Wyoming welcomed us into their communities over the past several months, and we are excited to work with PacifiCorp to build the first Natrium plant in Kemmerer.
"Our innovative technology will help ensure the continued production of reliable electricity while also transitioning our energy system and creating new, good-paying jobs in Wyoming."
The plant will be equipped with a 345MW sodium-cooled fast reactor and a molten salt-based energy storage system.
The storage technology can increase the plant's output to 500MW, enough to power 400,000 homes, if necessary.
During the construction phase, the project is expected to create 2,000 construction jobs, with another 250 jobs forecast to be generated once the plant is operational.
US Energy Secretary Jennifer Granholm said: "The energy communities that have powered us for generations have real opportunities to power our clean energy future through projects just like this one, which will provide good-paying jobs and usher in the next wave of nuclear technologies."