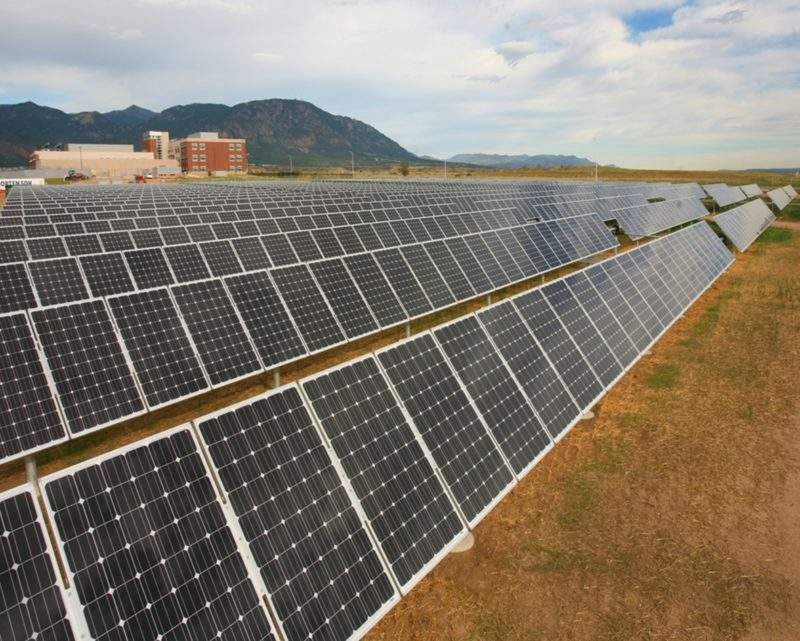 The engineering and services arm of British Solar Renewable (BSR) has received the go-ahead to begin development of the UK's first unsubsidised industrial photovoltaic (PV) solar farm.
Solar firm WolfeWare awarded BSR the contract for construction of the 15MW project, due to be built in Westcott Venture Park, Oxfordshire in an area spanning 76 acres and owned by property investor Rockspring. The farm will make the site Britain's first carbon-negative business park, producing more power than tenants can use. The excess energy will be fed into the National Grid.
Rockspring said the plant would be connected to the local 33kV grid via a new cable connection, adding that it plans to secure enough grid capacity to add battery storage to the site at a later date.
BSR Connect and BSR O&M are expected to operate and maintain the park once construction is complete. The groups will also be responsible for connecting the park.
Around 60,000 solar panels are expected to be installed on the farm, producing a total of 14.5GW of energy per year. Construction of the site is to begin in summer 2019 and is expected to provide job opportunities for more than 600 people.
WolfeWare founder Philip Wolfe said: "This project demonstrates that, even in the UK, solar power continues to close in on 'grid parity'; the level at which it competes with traditional electricity generation.
"BSR makes such a project not only viable but attractive through offering quality services and innovative design solutions."
Founded in 2010, BSR is one of the largest integrated developers in the UK, with more than 530MW worth of solar PV parks installed to date. The group is responsible for the four largest PV sites in the country.
Westcott Venture Park is currently in the process of transitioning from a historic testing site into a UK technology hub. The park is already home to a 1.6MW solar plant, made up of 6,102 solar panels over 10 acres, which was developed by WolfeWare and connected under the UK's feed-in-tariff regime in 2011.
According to Westcott, the existing project has to date generated more than 11GWh, saving more than 4,300 tonnes of carbon emissions. The new farm offers a potential ten-fold increase on this, providing an estimated internal rate of return to investors of more than 7%.