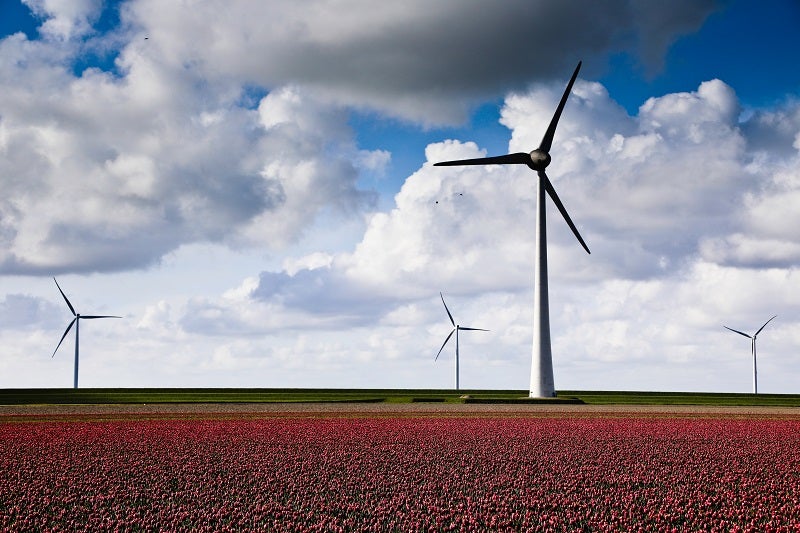 Swedish power company Vattenfall has signed a long-term agreement to buy 300MW in renewable electricity from Zeewolde windfarm in the Netherlands.
Owned by more than 200 farmers, residents and entrepreneurs, Zeewolde windfarm will be upgraded and feature new turbines with higher energy generating capacities.
Windpark Zeewolde managing director Sjoerd Sieburgh Sjoerdsma said: "In Vattenfall, we have a solid partner in the first place, one with extensive experience in this area.
"I also find it positive to see that a local organisation such as ours and an internationally operating company like Vattenfall, know how to find each other."
As part of the upgrade, the existing 220 wind turbines will be replaced by 91 new models, which reportedly have the capacity to produce more than 850GWh every year. This makes Zeewolde the largest onshore wind project in the Netherlands.
"More and more people want to switch to sustainable energy."
The repowering work will begin later this year and is expected to last until the end of 2021.
Under the long-term agreement, Vattenfall has agreed to purchase power from 83 of the new turbines, which have an installed capacity of more than 300MW.
Vattenfall senior originator Peter Buskermolen said: "Vattenfall wants to make a fossil-free living possible within one generation.
"The purchase of sustainable electricity from this wind farm fits perfectly with that strategy. More and more people want to switch to sustainable energy. With this collaboration, we can help to meet that demand."
The purchase contracts that Vattenfall has signed in its various markets have a combined capacity of 6.5GW.