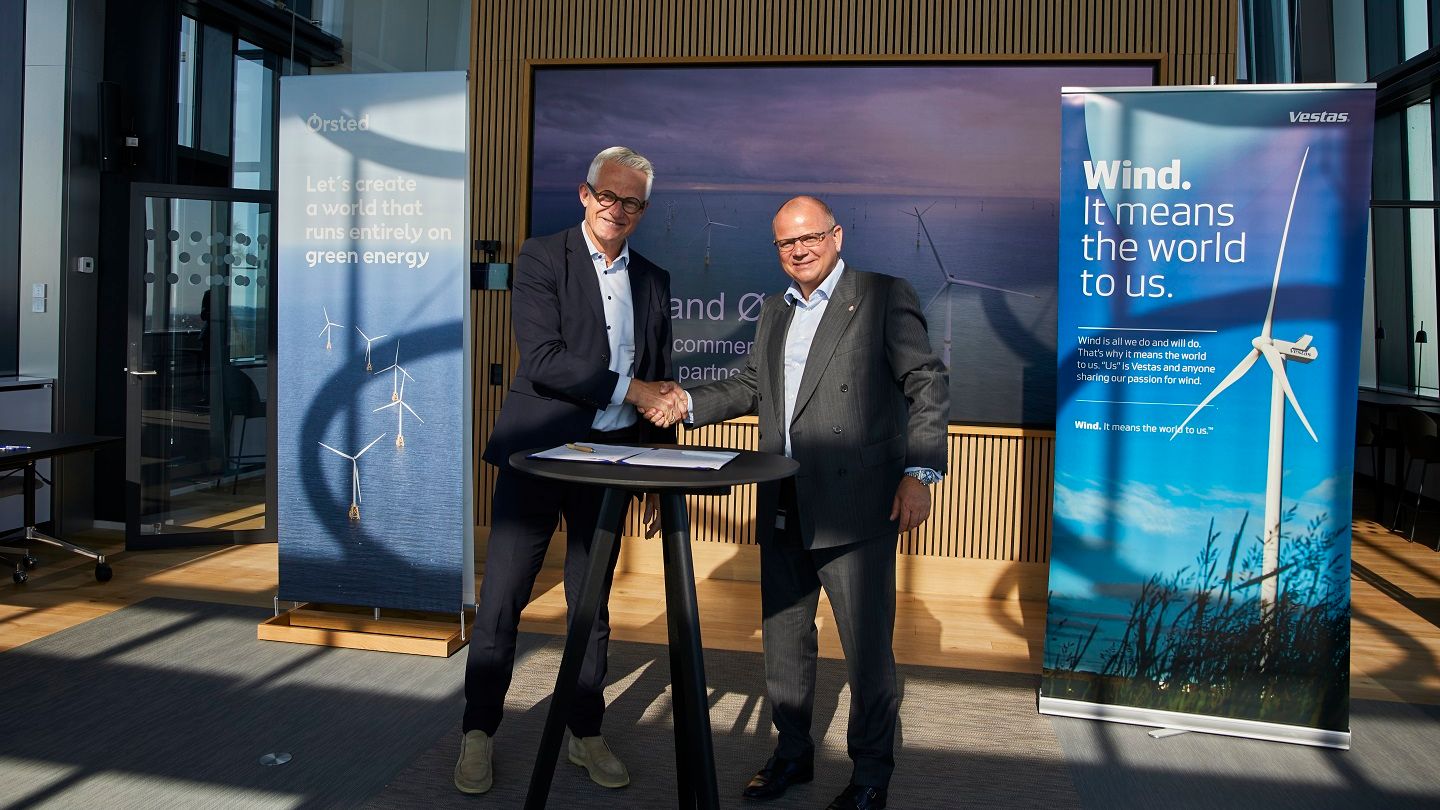 Danish clean energy giants Ørsted and Vestas have entered a commercial sustainability alliance to use low-carbon steel in their jointly developed offshore wind projects.
The partnership will see Vestas supplying Ørsted with low-carbon steel towers and blades made from recycled materials.
The carbon footprint of wind energy is 99% lower than that of coal.
Both companies have highlighted the need to limit carbon use in the manufacture of materials and components used in wind farms and to put in place cost-efficient solutions to resolve challenges linked to decarbonisation and circularity in the wind sector.
As well as employing green steel towers, the pair agreed on the use of blades made from recycled materials, depending on their commercial availability.
Through sustainable procurement for all future joint offshore projects, Ørsted is building demand for Vestas' low-carbon solutions.
Ørsted group president and CEO Mads Nipper stated: "There is no playing defence when it comes to climate change – and no progress without partnerships. That is why we at Ørsted are very proud to partner with Vestas to integrate and scale cutting-edge decarbonisation and circularity solutions to meet future customer demands for net-zero wind farms.
"Together with Vestas, we are leading the industry towards net zero, and I urge decision-makers across the globe to also take action and help drive demand for low-carbon and circular solutions within renewable energy."
The two companies aim to procure and install 25% of low-carbon steel towers in their joint projects.
The collaboration will encourage the steel industry to scale up cost-competitive decarbonised steel for offshore wind.
The use of scrap steel made with renewable electricity cuts carbon emissions by up to 70%.
Vestas is a pioneer in breaking down composite materials in epoxy-based blades and utilising recovered epoxy resin for new blades. This process addresses the circularity challenge by recycling blades at the end of their life.