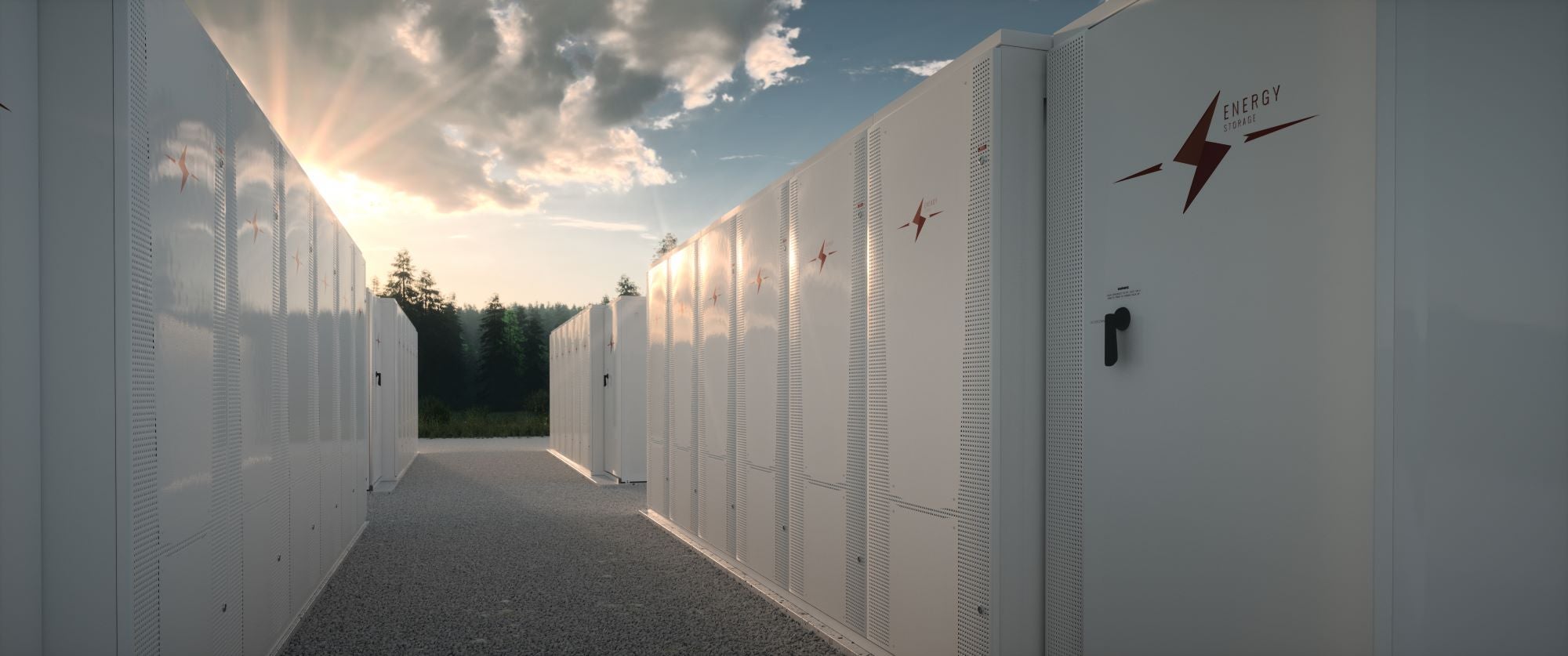 Volvo Energy has made an agreement with Connected Energy to develop a new battery energy storage system (BESS).
The Newcastle, UK-based company plans to join with Volvo to create a BESS using batteries taken from Volvo's electric vehicles (EVs) and machines at the end of their useful life in mobile applications. According to Connected Energy, EV batteries typically have up to 80% of their original energy storage capacity when they reach the end of their optimal use in vehicles. Connected Energy specialises in recycling this remaining capacity to be used for BESS applications. 
This is not the first time that Volvo Energy and Connected Energy have collaborated. Recently, Connected Energy installed its E-STOR technology at Volvo's facility in Gothenburg, Sweden. Since 2022, Volvo Energy has also been an investor in Connected Energy.
The announcement is good news for the UK's renewable energy market, which has been hampered by transmission and distribution issues for some time. In March, news emerged that, in 2022, the British transmission company National Grid spent £215m ($256.75m) paying for wind turbines to be switched off at times of peak generation, and an additional £717m to turn on gas turbines closer to the source of demand to make up for the shortfall. More BESS capacity in the country could be a solution to this issue, allowing excess power generated at peak times to be stored and transmitted when it is needed. 
Matthew Lumsden, CEO of Connected Energy, said: "This is an exciting next step in our existing relationship with Volvo Energy with the potential to enable us to take our technology at scale into the European market. We are proud to be engaging with Volvo Energy on the development of new second life energy storage solutions. 
"In the coming years, the volumes of returning batteries from first life applications will substantially increase. This represents a key opportunity for OEMs like Volvo Group. Together we have the potential to develop and commercialise second life energy storage systems that make electric vehicles (EVs) even more sustainable."
Elisabeth Larsson, senior vice-president sales & services at Volvo Energy, added: "Repurposing the batteries in line with circular economy principles is good for the environment, good for the consumer, and good for the Volvo Group. Our ambition for a deepened collaboration with Connected Energy announced today will be a key milestone in our mission to move from a linear business model to a circular one by optimising the batteries' full life cycle whilst creating a product that will enable the transition to a world powered by renewable energy."