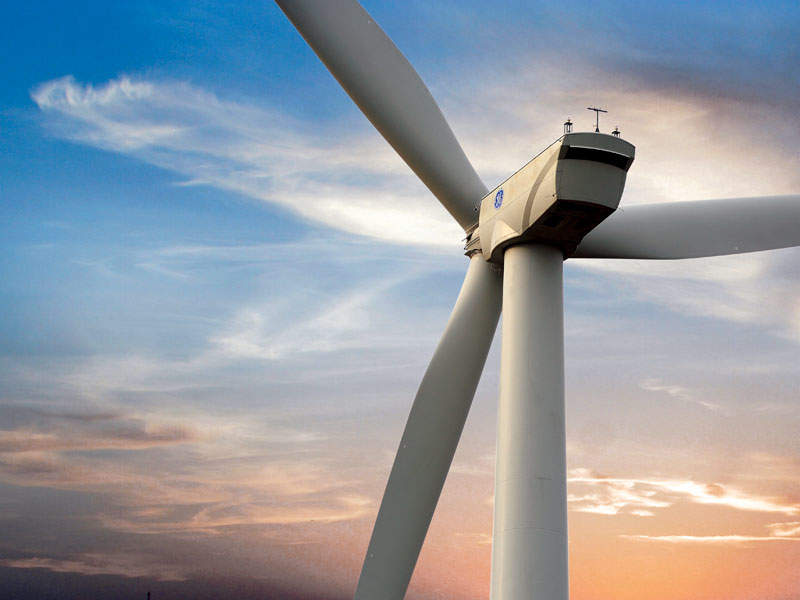 Coopers Gap is a 453MW wind farm being developed in Cooranga North, approximately 250km north-west of Brisbane, Australia. With an estimated cost of $850m, the project is being touted as Australia's biggest wind farm.
An environmental impact statement for the project was approved by Queensland's independent coordinator-general in March 2017. The development permit for the wind farm was granted by the Queensland Government in June 2017.
Construction of the wind farm commenced in February 2018, while operations are expected to be started in 2019.
Powering Australian Renewables Fund (PARF), a partnership between AGL Energy (AGL, 20%) and QIC (80%), acquired the project from AGL on 17 August 2017. AGL and partners are developing the wind farm.
The project is expected to create approximately 200 jobs during peak construction and up to 20 during operation.
Coopers Gap wind farm benefits
The Coopers Gap project is expected to produce approximately 1.51 million MWh of renewable energy, which will be sufficient to power more than 260,000 average Australian homes. It is anticipated to offset approximately 1.18Mt of CO₂ emissions a year.
The project's benefits include a $500m capital investment in the region, improved reliability of electricity, contribution to the Australian Renewable Energy Target (RET), and contribution to the Queensland Government's renewable energy policy.
Plant make-up
The wind farm will be equipped with 123 GE wind turbines, including 91 3.6MW turbines and 32 3.8MW turbines. The 3.6MW and 3.8MW turbines will have rotor diameters of 137m and 130m, respectively. The 3.6MW turbine is highly ranked in the Class III wind segment.
Each blade of the 3.8MW turbine will have a length of 63.7m, while the 3.6MW turbine blades will be 67.2m long.
The 3.8MW turbines will have a sound level of 106.5dBA at normal operation, while the 3.6MW generators have a sound level of 106dBA.
The turbines will be equipped with a WindSCADA control system and regulated by an electric drive pitch control system with battery backup.
Power collection, transmission and purchase
The generated power will be transmitted to cable marshalling points and an onsite transformer through underground and overhead cables. Conductors on the overhead feeders will link the cable marshalling points to the main switchboard and the wind farm substation.
The substation will consist of a main transformer, switchgear, associated electrical infrastructure, and operation and maintenance buildings.
Powerlink has proposed the development of a new substation alongside the new 275kV Western Downs to Halys transmission line. The new substation will act as the point of connection to the National Electricity Market (NEM).
"The Coopers Gap project is expected to produce approximately 1.51 million MWh of renewable energy, which will be sufficient to power more than 260,000 average Australian homes."
PARF has signed a power purchase agreement with AGL for the offtake of electricity generated at Coopers Gap at a price of less than $60/MWh for an initial period of five years. It also has an option to extend the agreement for an additional five years or to change the price.
Coopers Gap wind farm construction
Major construction works will include site establishment, earthworks for access roads and wind turbine hardstands, excavation, and the construction of wind turbine foundations.
The works will also include the installation of wind turbines, electrical as well as communications cabling and equipment, and other associated works.
Financing
Funding for the wind farm is being arranged through PARF partners' equity and a lenders group comprising Westpac Banking, Sumitomo Mitsui Banking, Mitsubishi UFJ Financial Group, Societe Generale, DBS Bank, Mizuho Bank and ABN Amro.
Contractors involved with Coopers Gap wind farm
The joint venture of GE and Catcon was awarded the engineering and procurement contract for the wind farm. GE will supply the wind turbines, while CATCON will be responsible for the project construction.
GE will also provide full services to maintain the wind farm under a 25-year agreement.