Combined Output
3,900MW from Phu My 1, 2-1, 2-2, 3 and 4 units
Plant Type
Single- and combined-cycle
Location
Ba Ria-Vung Tau province, Vietnam
Lead Equipment Supplier
Siemens
Phu My 1
1,118MW, commissioned in 2000
Phu My 2-1 Extension
468MW, commissioned in 2002
Phu My 2-2
715MW, commissioned in 2002
Phu My 3
746MW, commissioned 2002
Phu My 4
477MW, commissioned 2002
The 3,900MW Phu My power complex is located in the Ba Ria-Vung Tau province in Vietnam. Credit: Vietnam Electricity.
Four GT13E2 gas turbines at the Phu My power complex were upgraded with MXL2 to increase plant output. Credit: General Electric.
GE was selected by EVN GENCO 3 to supply turbine parts and servicing for Phu My 2.1 and 4 power plants. Credit: General Electric.
The Phu My power complex is the largest group of power generation plants in Vietnam, with a combined capacity of up to 3,900MW. It is located in the village of Phu My in the Ba Ria-Vung Tau province of southern Vietnam.
The complex includes the Phu My 1, 2-1, 2-2, 3 and 4 plants. Together, they meet about 40% of the country's energy needs.
Vietnam has a severely underdeveloped electricity infrastructure but a rapidly growing electricity demand. The government's policy of opening the market has created rapid economic growth, which encouraged rapid expansion in generation capacity to meet the rising electricity demand.
Phu My 1 power plant
The Phu My 1 is a 1,118MW capacity power plant built by Mitsubishi Heavy Industries (MHI) with a project cost of approximately $530m. It has three combined-cycle gas turbines with outputs of approximately 230MW each, as well as a steam turbine producing 360MW.
The plant was ordered in September 1998 and commissioned in May 2000. The steam turbine was added in December of the same year.
Japan's Overseas Economic Co-operation Fund (OECF) and Overseas Development Agency (ODA) were involved in the financing. Japan provided 85% of the finance and the Vietnamese Government contributed 15%.
The New Japan Engineering Consulting Corporation appraised the project and helped supervise construction. VietSovPetro, a Russian-Vietnam gas and oil joint venture, supplied natural gas from an offshore field. The new contract secured investment in gas extraction and transportation equipment by the joint venture. Robertson provided engineering site supervision and project management to the site.
Phu My 2-1 extension power plant
The 468MW Phu My 2-1 extension power plant is an extension to the existing 477MW Phu My 2.1 power plant. It is installed with two GT13E2 gas turbines supplied by Alstom. The second phase extension involved the addition of a 56MW steam turbine. These are in simple cycle, with the V94.2 turbines supplied by Siemens. The plant was developed under a build-operate-transfer (BOT) contract.
The contract was signed on 23 January 1998 after being put out to tender in August 1997. Siemens put the value of the project at $80m. It was the third contract that Siemens and Mitsui won in co-operation with each other in Vietnam. The plant was commissioned at the end of 2002, with the rapid turn-around dictated by Vietnam's pressing need for electricity. The extended plant has an output of approximately 600MW.
Phu My 2-2 power plant
Phu My 2-2 is a 715MW combined-cycle power plant developed with an investment of approximately $480m. The project was led by Electricite de France (EDF) International with 56.25% stake. Other members of the consortium are Sumitomo with 28.125% stake and the Tokyo Electric Power Company (TEPCO) with 15.625% stake.
EDF established Mekong Energy Company (MECO), the first independent power producer (IPP) in Vietnam to build, own and operate the power plant, under a 20-year BOT contract. The World Bank provided the consortium with a £75m (approximately $108m) loan for technical assistance.
The gas is provided by Petro Vietnam, the state-owned gas company, from the Nam Con Son offshore gas field. Electricite de Vietnam buys the electricity. Since the early 1990s, the World Bank has financed the Phu My 2-1 power station gas turbines through an International Development Association (IDA) credit and also provided a partial credit guarantee for Phu My 2-2 (also through IDA).
Phu My 3 power plant
The Phu My 3 power plant is a 746MW combined-cycle gas turbine facility with an estimated cost of $450m. The foreign-backed power plant was developed by the Phu My 3 BOT Power Company, which is a consortium of BP, Singapore's state-run SembCorp Utilities and Japan-based Kyushu Electric Power and Sojitz. Phu My 3  is the first foreign-built BOT that burns gas from the Petro Vietnam Gas' field in Block 06-1, Nam Con Son Basin, which was discovered by BP and included the construction of a 400km pipeline.
The construction of the plant started in mid-2001, following three cancellations by the government and four years of negotiations. It started commercial operation in 2004 and accounts for roughly 3% of the total power output of the country.
The consortium awarded the engineering, procurement and construction (EPC) contract for supplying and installing the generators to Siemens. The plant has two 250MW Siemens SGT5-4000F gas turbines combined with a 260MW steam turbine (Siemens SST5-5000) and two heat recovery steam generators. The plant generates up to 4,700GWh electricity a year, which is supplied to public electricity utility Electricity of Vietnam (EVN) under a 20-year power purchase agreement, after which the plant will be transferred to the government.
The long-term service programme (LTP) contract extension of Phu My 3 was awarded to Siemens in January 2013. The project was financed through Multilateral Investment Guarantee Agency (MIGA) of the World Bank Group, in which SembCorp Utilities and Credit Lyonnais of France were the guarantee holders. Japan Bank for International Cooperation (JBIC), Asian Development Bank (ADB) and other Japanese commercial banks also financed the project.
Phu My 4 power plant
Phu My 4 is a 477MW power plant that supplies generated power to EVN. EVN awarded a $240m contract for the Phu My 4 power plant to Siemens, despite complaints that no other tenders were accepted. The plant was commissioned in June 2002 and started operating in 2004.
Alstom provided two GT13E2 gas turbines for the plant. In March 2011, the long-term service agreements (LTSA) for Phu My 4 and Phu My 2-1 were renewed with Alstom for another eight years.
Gas supply for Phu My power facilities
Fuel for the whole power plant comes from the White Tiger field (associated gas) and Nam Con Son (natural gas). The plant uses distilled oil as the standby fuel. In 2004, the Nam Con Son Gas Project (NCSP), Vietnam's largest gas to power venture, celebrated the production of its two billionth tonne of gas after 18 months of production. The project supplies Phu My 1, 2-1 and 3.
The gas project taps reserves discovered in the Lan Tay and Lan Do fields, which contain around 58 billion cubic metres of gas and are expected to last for 20 years. NCSP's total production was around 2.4 billion tonnes of gas in 2004. The pipeline has a capacity of up to 7 billion cubic metres a year, more than the Lan Tay and Lan Do gas fields can provide. Other fields will be able to supply it in the future.
BP was the operator until 2008, after which management was transferred to PetroVietnam.
Phu My Power Complex upgrades
In November 2015, GE upgraded four GT13E2 gas turbines at the Phu My power complex with MXL2 upgrade packages for state-owned enterprise EVN Power Generation Corporation 3 (EVN GENCO 3) in Vietnam to increase the plant's output by 50% and manage power shortages in Vietnam.
In October 2020, EVN GENCO 3 signed a contract with GE to continue supplying parts and services for the Phu My 2-1 and 4 power plants.
The service agreement will be valid for five years and includes the supply of new and reconditioned parts, as well as on-site services for four GE GT13E2 gas turbines and STF-D200 combined cycle steam turbine units to ensure enhanced, safe and reliable operations at the power plants.
Related projects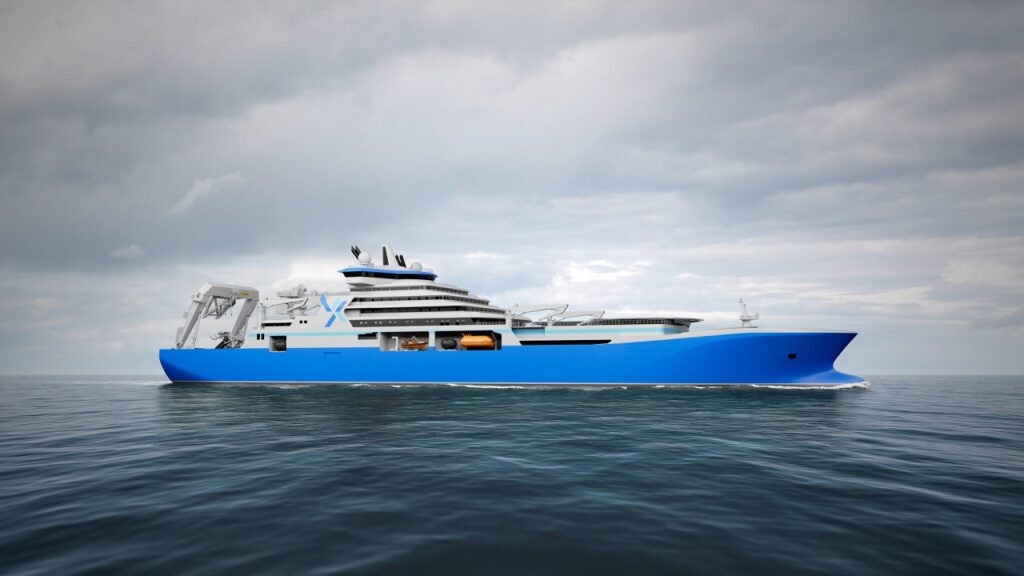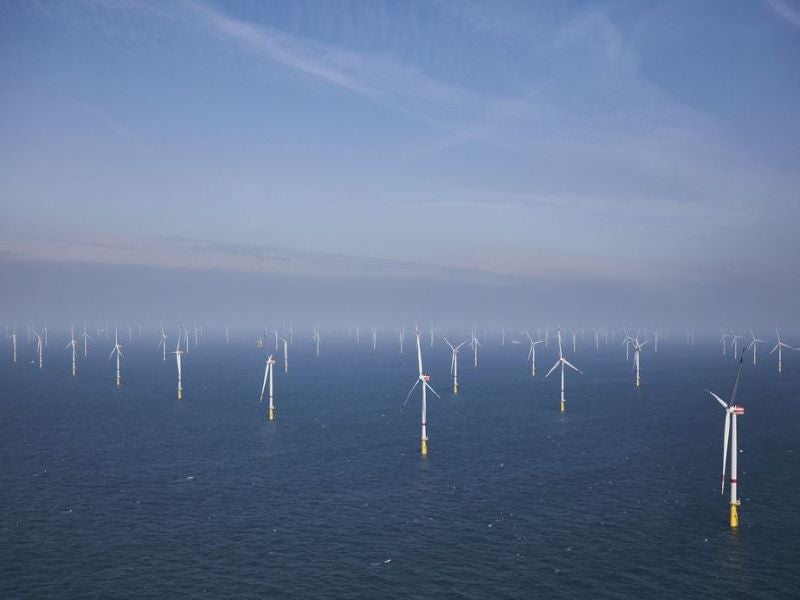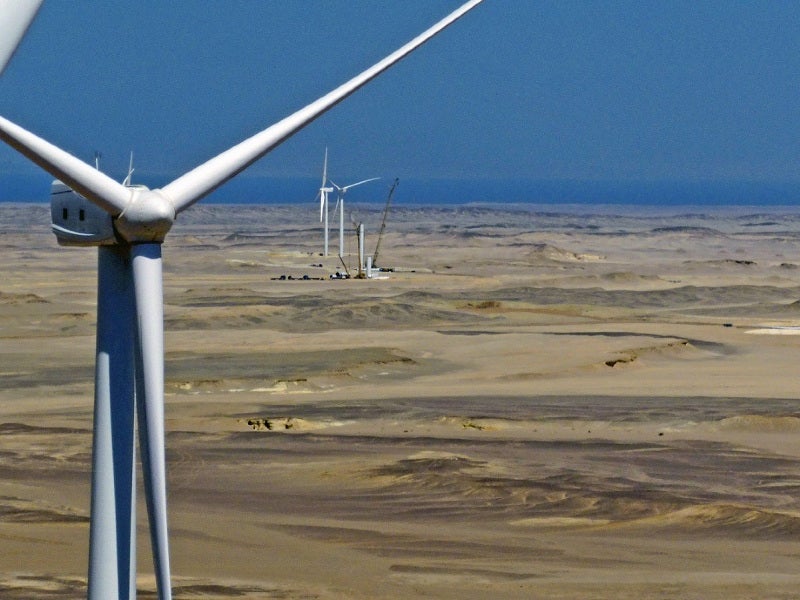 Topics in this article: