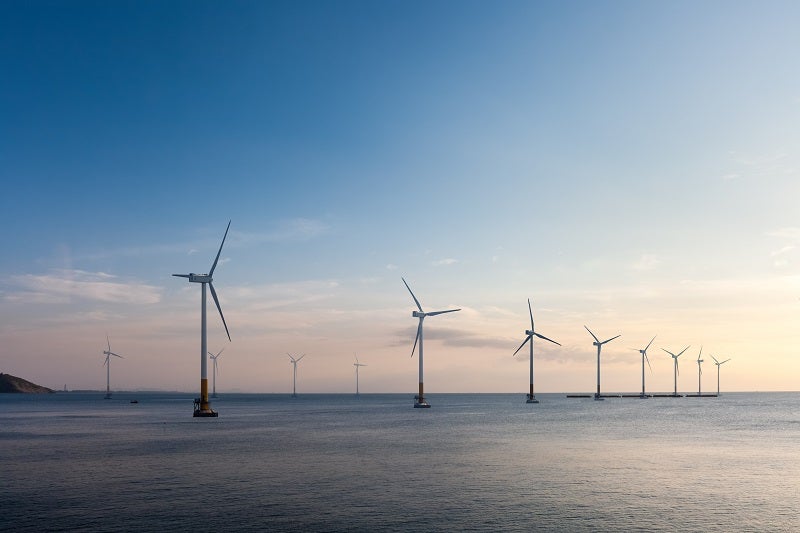 With renewable energy resources in greater demand than ever, we have seen a significant increase in wind farms being constructed further offshore that require larger crews and produce vast amounts of operational performance data. While this is great news for the environment and the future of the energy industry, it also presents a number of challenges when it comes to handling data and communications.
Communication between workers and with the machinery itself is essential for efficiency and safety when it comes to running a wind farm. This is no easy task when operating in remote locations and when so much data needs to be collected to accurately monitor turbines and optimise repair schedules. Installing an industrial grade private wireless network can ensure pervasive broadband connectivity for wind turbine operations, maintenance and real-time monitoring.
So what is the solution?
There are two primary issues that need to be addressed when it comes to connectivity for offshore wind farms: firstly, providing the workforce with mobile devices that enable them to safely work to their full capacity, and secondly, detecting and preventing wind turbine failure with remote monitoring, control and inspections.
Currently, most wind farms are fitted with fibre lines which support SCADA data for remote monitoring and control. For a cost-effective solution with a broader scope, private LTE (4.9G) networks can enhance offshore connectivity and more efficiently meet the needs of remote locations and be integrated with a network of cameras, sensors, cloud storage and analytics technology for remote maintenance monitoring and control.
Nokia Digital Automation Cloud Private Network
Private Long-term Evolution (LTE) networks allow for a comprehensive IoT system, connecting teams both onshore and offshore with data reported from sensors installed in the wind turbine, including temperature, vibrations, humidity and current. This data is absolutely essential to monitor the wind turbine to prevent damage and schedule preventive maintenance. The repair costs associated with turbine failure is exceptionally high, with estimated crane repairs alone being in excess of $150,000 (onshore wind farm), in addition to the lost value of energy during downtime. Without an IoT network, monitoring the condition of these turbines is only possible through visual inspection.
Some wind farm owners may be put off by the expense of installing a new communication solution, or worry that it will not be able to handle upgrades to future technology (such as 5G compatibility). One proven example of a cost-effective, high-performance LTE solution is Nokia Digital Automation Cloud platform, which offers unmetered private wireless connectivity and edge computing capabilities. Secure high bandwidth coverage is provided from each Nokia LTE base station, which can reliably connect with turbines many miles away, so the entire wind farm area can be covered with a few base stations. This provides critical voice communications for workers along with broadband data and video capabilities when deployed with the Nokia Digital Automation Cloud applications framework with tailored services. These services include local voice or push-to-talk (PTT)/push-to-video (PTV) options, as well as video analytics and support for industrial protocols. Additionally, multiple-APN networks can be used in order to separate business critical traffic and non-business critical/leisure traffic.
In collaboration with nCentric, this 5G ready Nokia private LTE network solution has already successfully been installed at several offshore wind farms, improving connectivity and decreasing costs compared to 3G and VSAT. According to nCentric, a private LTE network can offer 30 times more bandwidth than VSAT, enabling live HD video streaming, video conferencing, file synchronisation, and seamless communication between offshore platforms and teams on land. Data can be monitored in real-time, or stored in the cloud for analysis.
In situations where further visual inspection is required, automated drones can fly over remote offshore locations that are otherwise unreachable or dangerous for workers. The drone networks solution connects and controls a fleet of drones using private LTE. They can be operated in real-time or today scheduled by emergency services personnel to perform automated flights for surveillance and monitoring.
Can wind farm maintenance teams handle all this data?
With a comprehensive IoT network monitoring turbine operations there is a lot of data to process and analyse. How can teams best utilise this data to predict failures and optimise operations?
AI and machine learning is developed to work with us, not to replace us. Sophisticated analytic software is being used increasingly across many industries in response to the demand for better productivity. Nokia Wind Farm Analytics uses machine learning to adjust asset maintenance programmes in real-time based on turbine data securely provided through the private LTE network, failure time predictions, energy demand and generation forecasts, parts availability, maintenance records, weather and traffic. Generating an optimised repair schedule not only saves time and money with reduced downtime and operational costs but also works to keep workers safe, as data is remotely collected using sensors and cameras, keeping workers out of dangerous locations.
These technological advancements in digitalisation and automation are changing the way that the industry operates. As wind farms move further offshore, and improving safety continues as a key driving force for enhanced communications, more and more operators are beginning to realise the benefits of Industry 4.0: using a digitalisation platform with industrial-grade private wireless for offshore wind farms.