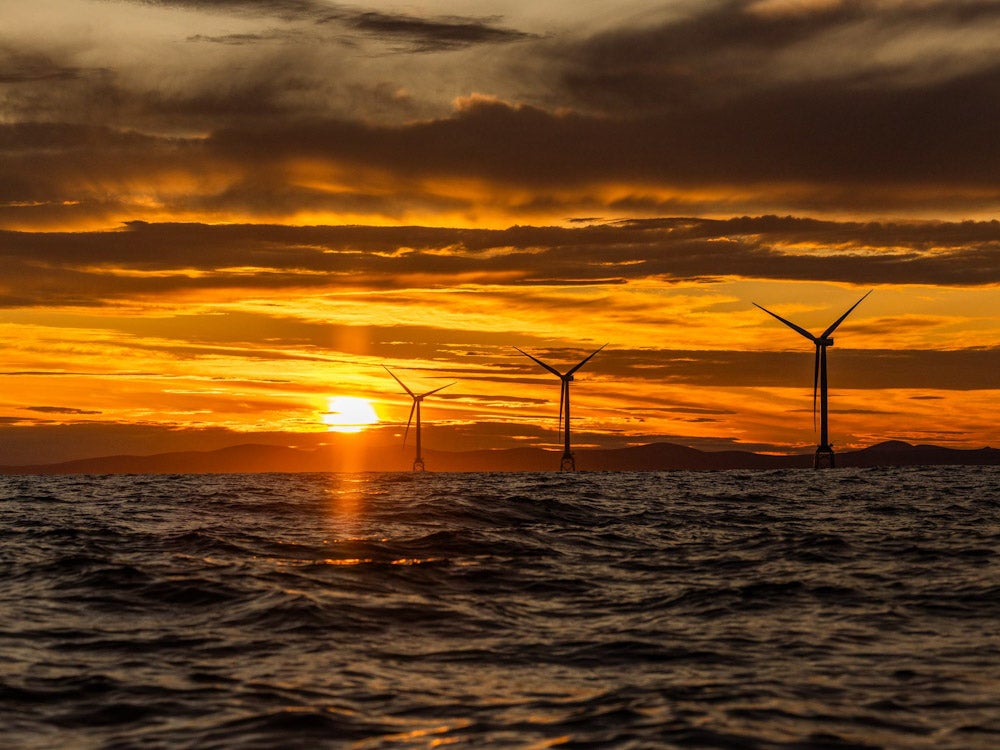 A skilled workforce is vital for the energy transition – but a growing shortage of workers globally presents considerable challenges in filling the essential roles to reach net zero. In Scotland, a series of initiatives are under way to address the skills gap and deliver on net-zero commitments.
Offshore wind is the cornerstone of the country's ambition to reach net zero by 2045 and the scale of projects in development is considerable. Scotland has plans to reach 29.6GW in generation capacity from offshore wind. However, if all the projects in the pipeline are delivered, GlobalData analysis suggests this figure could even exceed 50GW.

Leasing rounds such as ScotWind and Innovation and Targeted Oil & Gas are key drivers of a combined 33 wind projects in Scottish waters that could deliver both technological advances and increased generation capacity within the next decade. Therefore, the focus is on ensuring there is a skilled workforce available to deliver on these ambitions.
"If you want a qualified engineer, you need four or five years. So, if you are needing them in four or five years, you need to start now," says Jim Brown, director of the Energy Skills Partnership (ESP) in Scotland, who has been working at ESP for 12 years. "The need to bring people through is critical."
Understanding the scale of the offshore wind workforce
To develop effective solutions, the scale of the challenge must be first understood. By 2050, the majority of Scottish jobs in the offshore energy sector will be in floating wind, according to projections from the UK Offshore Wind Industry Council's Skills Intelligence Model. Under the modelling, the 154,100 jobs recorded in 2022 will more than double to reach 350,500 by 2050. Within this total, approximately 150,000 will be in floating wind, far outstripping jobs for fixed-bottom turbines.
"We are working very closely with the developer's group on the supply chain clusters of SOWEC [Scottish Offshore Wind Energy Council] to make sure that it can hit the targets," adds Brown.
Andrew Aveyard is the business development lead for energy at the University of Edinburgh. He has been conducting a pioneering study across all the workforce needs for Scotland's offshore wind industry, from the early to the later stages.
"When I started working in this last year, we knew we needed more people in the industry by 2030, but no one could tell you what those roles were," he says. "What I tried to do with my work was to really burrow down into what those roles are actually going to be so we can train the right people to do the right jobs."
Aveyard's research suggests that by 2029, there could be a gap of 8,000 professionals in Scottish offshore wind alone. "By 2028–30, we are going to need 1,500 electrical engineers. The problem is, we currently only have about 250," Aveyard says. "It is all about providing people with bridges to get into the sector to fill that gap of 8,000 professional-level people now."
Developing early phase talent in offshore wind
Aveyard emphasises the urgent need for talent in early phase roles such as planners, lawyers, accountants and office administration staff. These roles are of fundamental importance because offshore teams cannot start installing wind turbines until the legal documents have been taken care of and funding has been secured.
"We are looking at how we can get people from the trade sector in," he says. "We are going to need lots of new technicians, but the immediate need is at the front end to help the developers with projects address financial investment decisions and then start the construction process. Unless we get the right number of accountants and planners at the front end, these projects are going to take much longer to develop.
"That is where of lot of my focus is. It is how we can make sure the developers have the people they need to deliver these 30 or so projects over the next ten years, so that we can get them to a financial investment decision."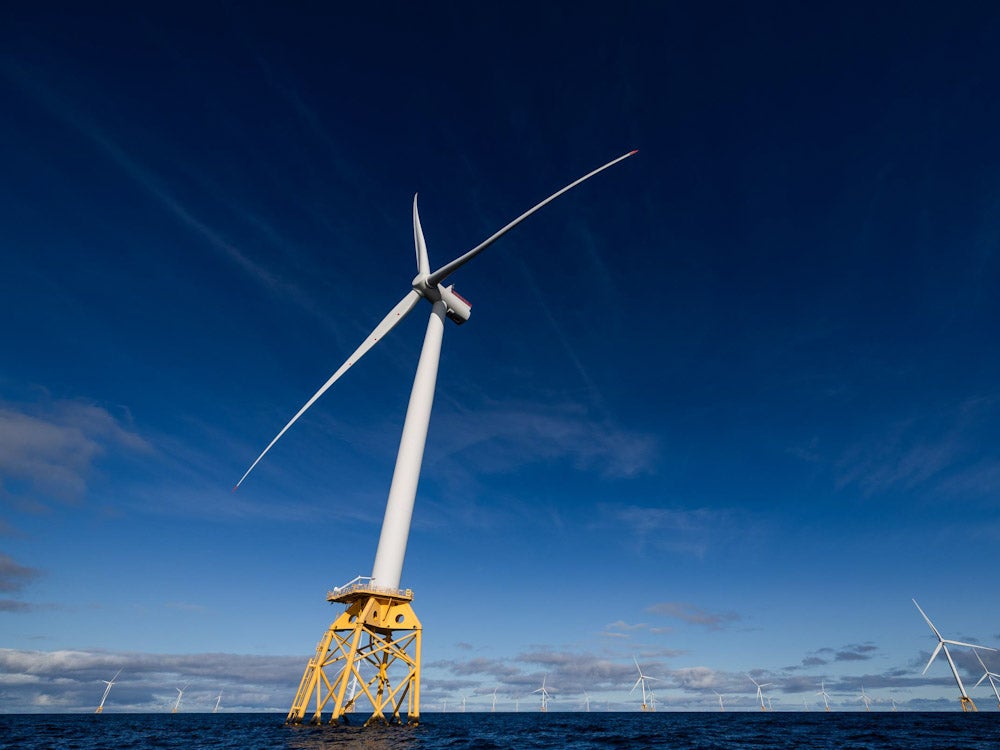 Offshore wind courses to deliver future talent
To address worker gaps, ESP is working with colleges across Scotland to equip tomorrow's workforce with the skills they need in the energy engineering, and construction sectors. The ESP is developing training courses to respond to specific industry demands.
"We develop the curriculum, we develop the teaching materials, then we hand that over to the colleges," adds Brown. "So, we are able to do a quite rapid response around any skills that are needed."
Transferrable skills from other industries and disciplines are also a key focus. With time limited, ESP is also looking at offering shorter courses to STEM [science, technology, engineering and mathematics] graduates to provide them with a solid foundation in offshore wind. Furthermore, ESP is encouraging workers from other disciplines to pursue careers in the offshore wind sector. In addition, Aveyard is working with universities to offer short-term courses to experienced technicians and engineers, as well as create opportunities for professionals from other industries.
"We need to make people realise that they have these transferable skills and with a bit of top-up training, they can shift over to offshore wind," adds Brown. "We are also working with schools for the medium to long term to make pupils aware that there are future careers here. We are trying to utilise as much as possible of what is there – but if we ever need to do something a little bit different and special, then we will do that. We need a bit more urgency to this."
Meeting demand for talent in offshore wind
All industries around the world are facing challenges with future workforce numbers, but there is considerable cause for optimism in Scotland. Challenges have been consistently overcome in the Scottish North Sea energy industry, where the country led the world in pioneering technologies and techniques for oil and gas operations.
Crucially, Scotland has a distinct advantage over other countries in offshore wind, with decades of experience in the North Sea to draw on. Project development, operations and maintenance, and manufacturing are three areas of major strength in Scottish offshore wind.
Although the country's ports and existing infrastructure may need upgrading for the energy transition, they do not need to be built from scratch. Much can be adapted and reused.
Furthermore, the extensive knowledge of the seabed, wind farm foundations and adverse marine environments provide Scotland with a significant head-start over other nations that may have started looking at developing offshore wind relatively recently. In fact, other countries are looking to Scotland for solutions. Aveyard says he is optimistic that future demands can be addressed in Scotland, along with delivery of the extensive pipeline of ambitious offshore wind projects.
"We have a massive opportunity to lead the world and revolutionise our energy generation and usage," he says.
To learn more about how Scotland is shaping the future of offshore wind, download the document below.