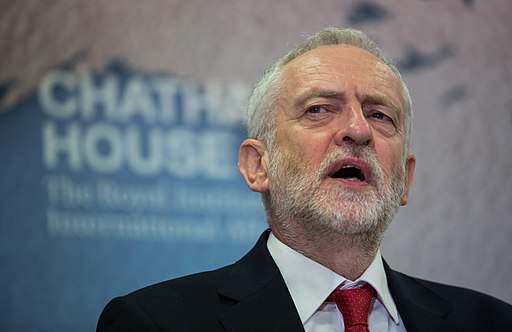 The UK Labour Party has unveiled its Green Transformation plan, an energy policy that seeks to reduce the nation's carbon emissions by 60% by 2030 and tackle the country's 'environmental crisis' by boosting its green economy.
Measures proposed include the banning of fracking, installing solar panels on 'every viable' roof and drastically accelerating improvements in domestic energy efficiency. However, while admirable in its ambition, the feasibility of enforcing the plan remains in doubt.
Here, industry experts answer the question: how viable is the Labour Party's Green Transformation plan?'
Rebecca Newsom, head of politics, Greenpeace UK
"This ambitious green manifesto demonstrates Labour's commitment to tackling our environmental challenges at the root and protecting the bedrock of a thriving economy and a healthy society.
"Labour has set itself ahead of the Conservatives in committing to ban fracking, unblock onshore wind, guarantee new homes that are warm and keep bills lows, and boost sustainable public transport.
"But there's also room for improvement in some areas. More clarity and detail are needed about Labour's plan for delivering 60% of the UK's energy from safe, low-carbon sources. With growing concerns over air pollution and climate change, Labour should also back a 2030 phase-out for new petrol and diesel cars and vans, with a route map to guarantee no workers are left behind in the transition.
"The party's current proposals for dealing with waste and plastic pollution that blight our seas and shores are also lacking. It should introduce a progressive waste and resource strategy that requires corporate producers of waste to cut the amount they churn out and take full responsibility for disposing safely of the rest."
Barny Evans, director of sustainable places, energy and waste, WSP
"With the UK predicted to face a trebling of heat deaths by 2050 as a direct result of climate change, WSP welcomes the fact that Labour's Green Transformation Plan sets out strong ambitions that would better prepare the UK in the face of our ever-changing global environment, while building on some of the successes seen in recent years.
"More still needs to be done but we're already starting to see markets and businesses deliver on the green transformation. Solar prices have dropped by more than 80% over the past decade and energy storage is following the same trajectory.
"Rightly, Labour's plan points out that our move to a low carbon economy should not come at the expense of our quality of life, and the move to the all-electric city could help us achieve just that. In one of our latest reports, we worked out that if electricity could power all of London's transport needs and replace gas for heating and cooling, we could reduce the nitrogen oxide emissions that harm our lungs by 37%. Through this we'll be able to deliver on a future that is green in all senses: a future with better air, ground and water quality, quieter places and accessible transport for all."
Christian Hellmund, partner in energy and renewables, DWF
"Whether the Labour Party can deliver on its promise of a seven-fold increase in offshore wind will heavily depend on the success of offshore wind farms in UK coastal waters during in the next Contracts for Difference (CfD) rounds, the third round starting next year. If large offshore wind projects aren't successful in winning CfDs or receiving the required governmental and financial support, projects won't go ahead and there won't be any new jobs created in the offshore wind industry, never mind the hundreds of thousands of new roles that Labour is promising.
"At present, there are hardly any new onshore wind developments in the UK, largely due to the uncertainty presented by Brexit and a growing fear of the impact it could have on such projects. Such fears are particularly pronounced among turbine suppliers and operations and maintenance providers – who need to hedge against exchange rate risk as well as uncertain project timelines, which rely on the ability to import and export necessary materials to succeed.
"To bring back fresh investment for new onshore wind and solar projects in the UK, Labour needs to table concrete plans for long-term investment security for such projects to create additional jobs and deliver affordable electricity in the UK."
Michael Phelan, chief executive, GridBeyond 
"The Labour Party proposes that 60% of UK's energy would come from low-carbon or renewable sources within 12 years. To achieve this target, we need to focus on increasing digitalisation of the energy sector and implementation of the most advanced technological solutions.
"Artificial intelligence, machine learning, and data analytics solutions are being used to optimise both energy generation and consumption. Technology supports large industrial and commercial energy users, giving them full control of their energy consumption and enabling their participation in National Grid's grid balancing programmes.
"By agreeing to either lower or increase energy usage on request, for example when, due to weather unpredictability, there is lower than expected solar energy supplied to the grid, large energy consumers help the grid operator to ensure the grid remains at the stable 50Hz level, regardless of the volatile renewable generation.
"The increased integration of renewable energy into the grid is the way forward towards cleaner and more sustainable environment. To achieve this, there is a need for a continuous investment into technological solutions which drive transition into the low-carbon economy."
Matt Rooney, engineering policy adviser, Institution of Mechanical Engineers
"Labour's new energy plan sets ambitious targets for faster decarbonisation. Such ambition is to be commended. The focus on energy efficiency, which is widely regarded to be an area in which the country has fallen short, is also timely.
"However, the policy of mandating solar on 'every viable rooftop' is misguided. This is an expensive way of generating electricity from solar energy. It would be more efficient, and less expensive, to direct the same resources towards dedicated solar farms that can be more readily optimised to produce electricity and that will not require expensive installation costs associated with rooftop solar.
"The cost of solar panels has fallen rapidly in recent years, to the point that solar power can compete on cost with convention fossil fuel power plants. Whichever party is in government should enable the roll-out of more solar capacity, but it would be a mistake to enforce an unnecessarily expensive method of production when cheaper alternatives are available."