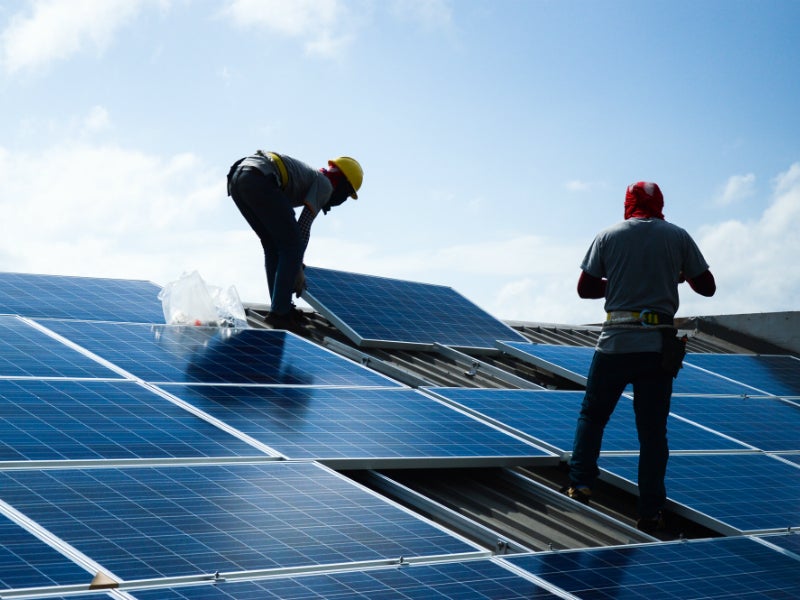 Schemes are part of a government-to-government initiative
Saudi Arabia-based utility developer Acwa Power is prepared to execute solar photovoltaic (PV) projects it has proposed to develop in Iraq once the new government gives permission to proceed.
Acwa Power CEO Paddy Padmanathan tells MEED: "If they say yes, then we are ready."
Acwa Power proposed developing two 1GW solar PV plants in 2019, according to a source with knowledge of the projects.
The first plant is planned to be built in Saudi Arabia near the border with southern Iraq, while the second facility is located in Iraq.
It is understood Acwa Power proposed a tariff of $0.0165 a kilowatt-hour (kWh) for the first plant and $0.065/kWh for the second plant.
Negotiations with the Iraqi Government were understood to be underway, particularly for the second plant's tariff, when the unrest began in October.
Padmanathan declined to comment on the specific details of the proposed schemes.
However, he said that the projects are part of a 'government-to-government initiative'.
Iraq's power generation capacity reached more than 18.5GW in 2019, which is approximately 6GW short compared with peak demand.
The country imports an average of 1,200MW of electricity annually from Iran to augment supply.
Construction works are also ongoing for multiple projects to revive damaged plants and build new capacities.
In early May, the US approved a 120-day waiver to allow Iraq to continue importing electricity from the Islamic Republic, which has been under renewed US sanctions.
On 3 June, Iran announced it had signed a two-year agreement to export electricity to Iraq in 2021.
Payment for half of the deal, equivalent to $400m, has been disbursed, Iran's official news agency Irna reported on 3 June.
Iraq recently appointed Majid Mahdi Hantoush as the new electricity minister, replacing Luay al-Khateeb.
This article is published by MEED, the world's leading source of business intelligence about the Middle East. MEED provides exclusive news, data and analysis on the Middle East every day. For access to MEED's Middle East business intelligence, subscribe here