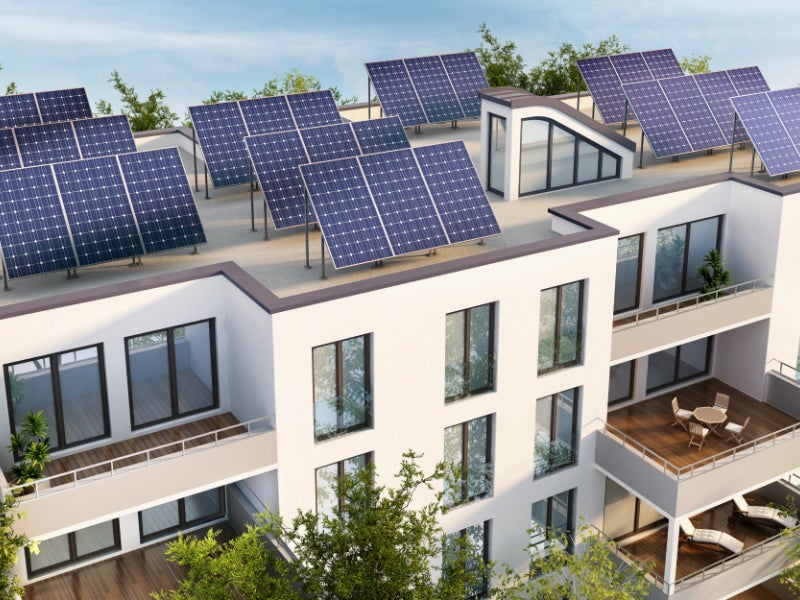 The oil-exporting country only has 343MW of installed solar photovoltaic capacity
The Energy Ministry in Algeria intends to build 4,000MW of solar photovoltaic (PV) plants between 2020 and 2024.
This will require an investment of between $3.2bn and $3.6bn, it was announced during a government meeting held virtually on 20 May.
The 4,000MW Tafouk 1 project is the latest scheme under the government's programme to develop 22GW of clean energy by 2030.
According to the official government statement, Tafouk 1 will allow Algeria to meet national energy demand while preserving its fuel resources.
The meeting transcript said: "The completion of this project would allow us to position ourselves on the international market via the export of electricity at a competitive price, as well as the export know-how."
It is expected the project will create 56,000 jobs during the construction phase and 2,000 jobs during the operation phase.
The new power plants will occupy a total area of ​​approximately 6,400ha.
Modest success
Algeria has registered modest success so far in terms of procuring renewable energy capacity.
In 2019, Algeria had only 343MW of solar PV capacity installed.
Last year, the Algerian Electricity & Gas Regulation Commission (CREG) tendered a 150MW solar PV scheme, but only successfully procured 50MW.
Out of 93 prequalified bidders for the 150MW scheme last year, only eight were shortlisted.
Of these, five reached the final bidding phase with only one awarded a power-purchase agreement (PPA).
Local solar module manufacturer Condor led Power Generation, the consortium that won the 50MW solar PV plant in the Biskra region in late 2019.
The project will sell power for AD8.28 a kilowatt-hour (kWh) ($0.069/kWh).
It is understood CREG had set a ceiling price of AD10.24/kWh for the Biskra scheme. It revealed the ceiling price on the same day the bids were opened.
The ceiling prices for the other planned schemes, to be located in Ghardaia (50MW) and Ouargla (30MW), were AD10.8/kWh and AD11.16/kWh respectively. Smaller schemes planned for El-Oued did not have a ceiling price.
This article is published by MEED, the world's leading source of business intelligence about the Middle East. MEED provides exclusive news, data and analysis on the Middle East every day. For access to MEED's Middle East business intelligence, subscribe here