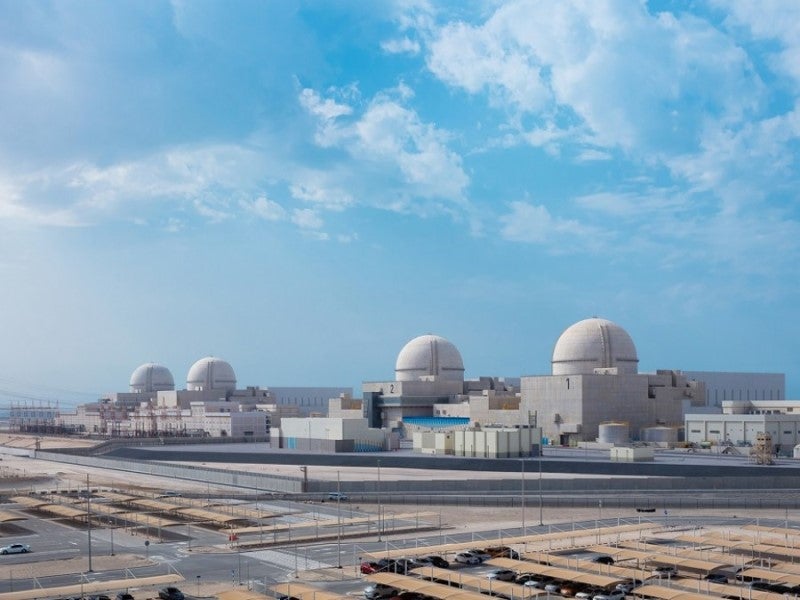 Abu Dhabi's Barakah nuclear energy power plant's strict compliance with international physical and cyber security standards helps ensure it can deal with future emergencies.
"We have robust security … the plant is designed with the highest levels of physical and cyber security standards," United Arab Emirates (UAE) Federal Authority for Nuclear Regulation (FANR) director-general, Christer Viktorsson, said in a virtual media briefing held on 23 February.
The executive made the comment in response to questions regarding the plant being a major target of potential drone attacks in the wake of recent incidents in the UAE capital.
"There are multiple state-of-the-art emergency centres, particularly around Abu Dhabi's Al-Dhafra region, that are actively undertaking [safety and emergency] exercises, including national drills and training workshops."
He added that the nuclear power plant's emergency plan can integrate international assessment teams based in other countries, which can fly into Abu Dhabi with their own equipment in response to any future emergencies.
Unit 3 licence
FANR said it expects to issue this year the operating licence for the third unit of Abu Dhabi Barakah nuclear energy power plant.
The licence will be issued to the plant operator once all tests on Unit 3 have been carried out to ensure it meets safety, security and non-proliferation requirements, according to Viktorsson.
The first 1,400MW unit of the power plant began commercial operations in April 2021.
The second unit is expected to begin commercial operations this year, which will take the plant's overall contribution to Abu Dhabi's electricity grid to 2,400MW.
It is understood FANR carried out more than 40 inspections in 2021 related to radiation safety, among others, 'to ensure the plant operator meets all regulatory standards'.
The agency will continue to conduct regulatory oversight as the plant's Units 3 and 4 prepare for commissioning and approach construction completion, respectively.
Located in Abu Dhabi's Al-Dhafra region, Barakah is the region's first multi-unit operating nuclear power plant.
Nawah Energy Company (Nawah), a subsidiary of Emirates Nuclear Energy Corporation (Enec), operates and maintains the facility.
Construction of the Barakah nuclear energy plant began in 2012.
The Barakah nuclear energy plant utilises four APR-1400 units. It is expected to play a crucial role in the UAE's goal to reach net-zero carbon emissions by 2050, along with the existing and under construction solar photovoltaic power plants and planned waste-to-energy plants.
---
This article is published by MEED, the world's leading source of business intelligence about the Middle East. MEED provides exclusive news, data and analysis on the Middle East every day. For access to MEED's Middle East business intelligence, subscribe here.