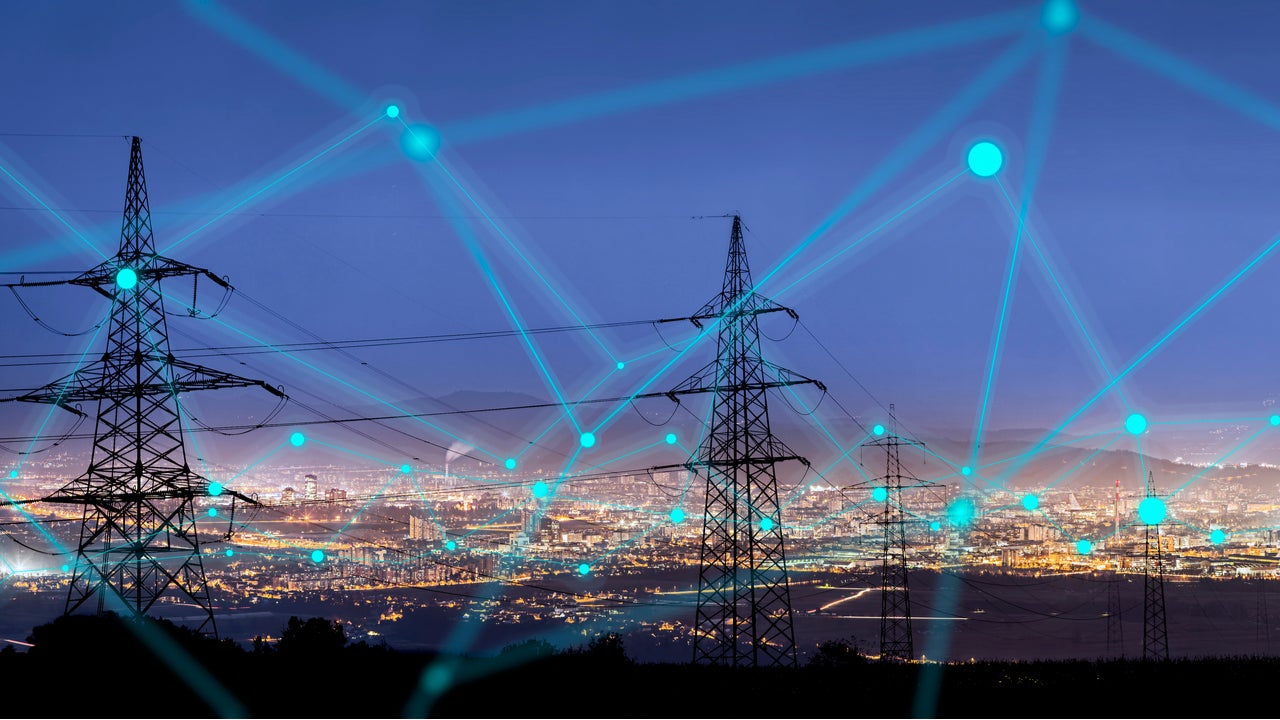 Using research from GlobalData's Influencer platform, Power Technology has named ten of the most influential people and companies in commercial aerospace on Twitter during Q2 2021.
Biggest influencers in power: The top ten in Q2 2021
1. Ketan Joshi (@KetanJ0)
Ketan Joshi is a sustainability expert and science communicator focussed on clean tech and climate change. He has over eight years of experience in the renewable energy sector, specialising in areas such as data analysis, corporate communications, and community engagement. He was also a part of the data and science innovation communications team in Australia's national science agency.
Joshi works on complex and technical concepts related to science and technology, and contributes regularly to RenewEconomy, an Australian website dedicated to clean energy news and climate policy and the Australasian Centre for Corporate Responsibility.
Twitter followers: 47,496
GlobalData influencer score: 90
"From today, every delay to the end of coal, oil and gas consumption is worse than the alternative"https://t.co/QDEAZ9UP5B pic.twitter.com/RcGavcCZsS

How well do you really know your competitors?

Access the most comprehensive Company Profiles on the market, powered by GlobalData. Save hours of research. Gain competitive edge.

Company Profile – free sample

Thank you!

Your download email will arrive shortly

Not ready to buy yet? Download a free sample

We are confident about the unique quality of our Company Profiles. However, we want you to make the most beneficial decision for your business, so we offer a free sample that you can download by submitting the below form

By GlobalData

— Ketan Joshi (@KetanJ0) June 20, 2021
Jesse Jenkins is a macro-scale energy systems engineer and consultant currently serving as assistant professor of the Andlinger Center for Energy and Environment and Department of Mechanical and Aerospace Engineering at Princeton University. He is also the principal investigator at zero-carbon energy systems research and optimisation laboratory (ZERO Lab).
Jenkins specialises in the renewable energy sector focusing on areas such as zero carbon resources, role of power in decarbonisation and distributed energy resources. He offers design, technical analysis, and insights to environmental organisations and companies developing clean energy solutions.
Twitter followers: 42,357
GlobalData influencer score: 75
This #heatdome heading for West Coast looks intense. Residents should have a plan to stay cool if power goes out. Extreme temps are dangerous and mean blackouts are given drought constrained hydro output and peak electricity demand across most of Western https://t.co/qhKbAUp9OP

— JesseJenkins (@JesseJenkins) June 23, 2021
Mark Z Jacobson is a professor of civil and environmental engineering and director atmosphere/energy programme at Stanford University. He is an advocate of clean energy and renewable energy solutions and has created 3D atmosphere-biosphere-ocean computer solvers and models to replicate climate, weather, air pollution, and renewable energy.
Jacobson has designed several roadmaps for many cities, towns, and countries transitioning to renewable energy sources and also examines grid stability for the same. He is also responsible for developing majority of the coding for a 3D urban air quality model and a 3D global air pollution-climate model.
Twitter followers: 30,415
GlobalData influencer score: 67
Saudi Arabia unveils what will be world's largest 100% renewable (wind and solar) drinking water plant

– will extract liquid water out of thin airhttps://t.co/V51y3g5fA8 @ChristianOnRE @BrianVad @ProfStrachan

— Mark Z. Jacobson (@mzjacobson) May 31, 2021
Mike Hudema is a climate campaigner and marketing expert focusing on addressing climate change issues and building greener jobs and deals. He currently serves as the director of communications for CanopyPlanet, a renewable and environmental non-profit working towards protecting the climate, forests, and species.
Hudema previously worked as a climate and energy campaigner for independent campaigning organisation Greenpeace. He was also a co-host of the alternative news programme, Rise Up: Radio Free, aired on Canadian radio station CJSR.
Twitter followers: 135,324
GlobalData influencer score: 59
98% of Costa Rica's power already comes from #renewables. Half of the land is covered by forest. They're aiming to transform their entire economy to have a zero carbon footprint.

It can be done. Let's get moving. #GreenNewDeal.#ActOnClimate #climate #energy #go100re #StopTMX pic.twitter.com/pSgfexleum

— Mike Hudema (@MikeHudema) June 19, 2021
Carl Siegrist is an energy consultant and strategist who specialises in community solar and renewable energy. He served as a board member for the Interstate Renewable Energy Council (IREC), a non-profit organisation company that focuses on renewable energy.
Siegrist also served as board member of RENEW Wisconsin, a non-profit organisation focused on promoting renewable energy in Wisconsin and was the managing director of Carl Siegrist Consulting, which promotes the use of solar power and other renewable sources by communities and utility companies.
Twitter followers: 10,277
GlobalData influencer score: 58
Significant progress has been made to decarbonize U.S. electricity, largely driven by impressive #renewableenergy growth. But one critical issue, left unaddressed, could derail ambitious #climate & #cleanenergy goals: #interconnection. | @IRECUSA https://t.co/XKxY5PyUyi

— ☀️ Carl Siegrist (@CarlSiegrist) May 14, 2021
Daniel Cohan is an associate professor of environmental engineering at Rice University. He specialises in the development of atmosphere modelling and its applications in air quality management and assessment of energy sources impact on health and the environment. He contributes to the Hill's Contributors blog, a publication that reports on environmental, business, and political issues in Washington.
Cohan also writes on climate, energy and air for other publications such as The Conversation and Houston Chronicle, and was an environmental specialist at the Georgia environmental protection division.
Twitter followers: 9,334
GlobalData influencer score: 57
After over a third of Texas coal plants failed in the February freeze, utilities seek exemptions from winterizing them. Some have also refused to invest in SO2 scrubbers, required at all new plants since the early 1980s. https://t.co/f3rbHcXiUR

— Daniel Cohan (@cohan_ds) June 23, 2021
Assaad Razzouk is an energy consultant and Group CEO of Sindicatum Renewable Energy, a clean energy company that focuses on building, financing, and operating renewable energy projects in India, Indonesia, the Philippines, and Thailand. He is also the executive director of the Reneum Institute, a Singapore-based non-profit that raises climate capital for renewable energy developments.
Razzouk is the host of The Angry Clean Energy Guy podcast, where he discusses issues related to climate change, energy, environmental degradation and plastic pollution. He is also a board member of ClientEarth, an environmental charity working towards protecting the people and the world.
Twitter followers: 139,375
GlobalData influencer score: 57
Good climate news this week
1 World Bank commits 35% of funds to climate
2 China will cut HFCs 80%
3 Belgium weak emissions cuts ruled violation of human rights
4 Brazil environment minister quits
5 Exxon must face climate deceit lawsuit
6 Finnish coal plant closes 2 years early https://t.co/sEbjtOHzqi

— Assaad Razzouk (@AssaadRazzouk) June 26, 2021
8. Alex Gilbert (@gilbeaq)
Alex Gilbert is an energy consultant and the project manager of Nuclear Innovation Alliance, a think tank working on nuclear energy innovation to resolve energy and environmental issues. He specialises in analysing how institutions utilise clean energy and other advanced natural sources, and focuses on research and development of advanced nuclear projects to prevent climate change.
Gilbert co-founded the SparkLibrary, an energy research platform that enables professionals to conduct quicker and effective research. He also serves as adjunct professor at the Johns Hopkins University where he educates on nuclear power technology.
Twitter followers: 13,490
GlobalData influencer score: 56
"Nuclear and Fusion Power at the Forefront of Deep Space Exploration" from @HoganLovells https://t.co/ZTD2he2wL1

— (((Alex Gilbert))) (@gilbeaq) June 18, 2021
Christopher N Fox is a climate change consultant and senior director at Ceres, a non-profit working towards investments in sustainable energy and tackling the climate crisis. He previously served as consultant to the Environmental Leadership Programme, a non-profit offering learning and training opportunities for a sustainable future.
Fox was also the co-founder and executive director of the Center for Environmental Citizenship, a national non-profit organisation, and as a consultant to the US Department of Interior during the Clinton administration.
Twitter followers: 18,692
GlobalData influencer score: 55
South Korea's major insurers say will stop underwriting new #coal power https://t.co/gZYWuYaRwd via @Reuters #ClimateCrisis

— Chris Fox (@ChristopherNFox) June 23, 2021
Michael Noble is an energy and climate policy leader with more than 30 years of experience in organising constituencies, philanthropy, and policy innovation to tackle the climate crisis. He specialises in areas such as mentoring, philanthropic advisory, and business administration.
Noble collaborates with NGOs, institutions, businesses, and governments on clean energy solutions through policy and innovation and designs strategies to reduce their need for coal and oil.
Twitter followers: 13,281
GlobalData influencer score: 55
Xcel drops plan for $800M new gas power plant in response to analysis by NGO groups showing wind + solar + storage + transmission is less risky and cheaper. Groups to review claims that more peaker power needed, but gas plants gone was 80% capacity factor. https://t.co/seXhWuUEYs

— Michael Noble (@NobleIdeas) June 26, 2021
Methodology
GlobalData's influencer identification framework identifies influencers based on relevance; size of network, connections and followers; engagement levels with their content and analysis and input from sector experts. Influencers are then evaluated on a series of specific topic-related keywords used over the period and weighted by engagement metrics.