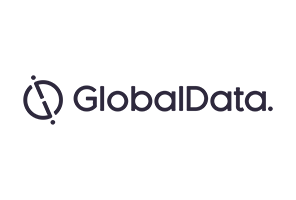 The Westinghouse Group, a unit of Japanese conglomerate Toshiba Corporation, filed for Chapter 11 Bankruptcy (Reorganization) on March 29, 2017, after finding it difficult to obtain cash to fund rising cost overruns for its two US nuclear power plant projects, Vogtle 3&4 and Virgil C. Summer 2&3, both in the Southeast. The company listed assets and liabilities amounting to $4.3 billion and $9.4 billion, respectively, in the filing, and requested permission to pay around $50m toward employee salaries and benefits along with around $87.3m to crucial vendors in the course of bankruptcy proceedings.
The bankruptcy filing will enable Westinghouse, whose nuclear power plant projects are faced with cost overruns and delays, to either renegotiate or suspend its construction contracts; however, utility-owned nuclear projects would mostly seek damages. Westinghouse intends to utilize bankruptcy to set apart its unprofitable construction operation and restructure its cost-effective nuclear fuel and power plant servicing operations. For Toshiba, the goal is to reduce rising liabilities caused by guarantees it offered.
The bankruptcy has raised concerns about the future of these first new nuclear power plant projects in the country in decades. The project costs have increased due to rising safety demands by US regulators and considerably higher than expected costs involved with labor, equipment, and components. Also, the future of newly constructed nuclear projects could be at risk if project failures transfer costs to ratepayers located in the concerned states. Moreover, ratepayers in Georgia and South Carolina, the affected states, will face huge losses if the Vogtle and Summer projects get totally shelved. The rate hikes for unfinished reactors could act as a huge burden for low income households in the long term.
The project owners of Vogtle and Summer projects – which are already around 3–4 years behind schedule – would either pull out or approach another builder for project completion, if they fail to reach an agreement with Westinghouse or Toshiba to restore the relationship. For Vogtle 3&4, project owner Southern Company gained control of construction management from Westinghouse through a new service agreement with the developer's parent company Toshiba. For Virgil C Summer 2&3, the project owners SCANA and Santee Cooper have extended agreement with the bankrupt contractor Westinghouse to June 26, and the decision to go ahead with the project construction is still pending.
Following Westinghouse's bankruptcy case, South Korea is facing a political shift that has threated the global nuclear power sector and possibly decreases the business attractiveness for nuclear reactor builders. In March 2017, Korea Electric Power Corporation (KEPCO) dismissed its plan of buying a stake in Westinghouse and this decision hampered Toshiba's attempt to obtain a buyer for its ailing nuclear unit.
Leading industry analysts believe that Toshiba casting away Westinghouse indicates an industry in rough waters and turmoil. Siemens' decision to step out of the boat, Areva SA's financial and safety problems, the falling market value of China General Nuclear Power Group, and the junk-bond status of Russia's Atomenergoprom are all evidence of global turmoil in the nuclear business.
A day after the bankruptcy filing, UK regulators came to the rescue of Westinghouse with the acceptance of its design for its AP1000 reactor in the UK – a measure required for any new nuclear builds in the country. This positive step demonstrates that Westinghouse's saga does not disprove the viability of its reactor technology. In China, the company's construction of AP1000 reactors, two each at Sanmen and Haiyang, is on schedule and expected to be completed by 2017 year-end. The Westinghouse bankruptcy filing will only have an effect on its US operations; it will remain undisturbed in Asia, Europe, the Middle East, and Africa. Also, currently, the company is involved in India–US negotiations to set up six AP1000 nuclear reactors in India.
The conglomerate decided to focus mostly on local rather than international markets and promised to reorganize its business with better controls in place and focus on reactor maintenance. Amid all the support, Toshiba and Westinghouse stated to work together to ensure project reworks. With numerous financing options in hand followed by need of new nuclear power, Toshiba recommitted to the Moorside project, scheduled to be online by the mid-2020s, by selling shares to interested parties and clings back to Indian projects that are collaborated with Larsen & Toubro to provide clean water.
The anticipated demand for nuclear decommissioning on the global front prepared Toshiba to focus more on maintenance and redesign of existing reactors. Westinghouse successfully bagged five major contracts in Europe to expand its fuel business, and Toshiba's strategy is to bring in 160–200 projects annually.
The bankruptcy is a signal that the global nuclear power sector is witnessing a shift toward non-market economies, wherein companies generally receive assistance through government funding or advocacy, and this is not applicable to companies from countries that are members of the Organisation of Economic Co-operation and Development (OECD). Toshiba announced it was closing down its nuclear construction business, and Japan is now left with two nuclear builders, Hitachi and Mitsubishi Heavy Industries. While the demand for nuclear power has now moved to non-OECD economies, as seen in the rapid development of new nuclear power projects in China, a major share of nuclear reactor supply has been from established nuclear reactor manufacturers which include the US, Japan, and France. With the nuclear reactor manufacturers across OECD countries witnessing a number of economic challenges, the most recent being Westinghouse and France's Areva, and with the established suppliers having a meet set-up of high safety standards and experience, this situation would soon be taken-up shrouded by the non-OECD suppliers having financial strength.