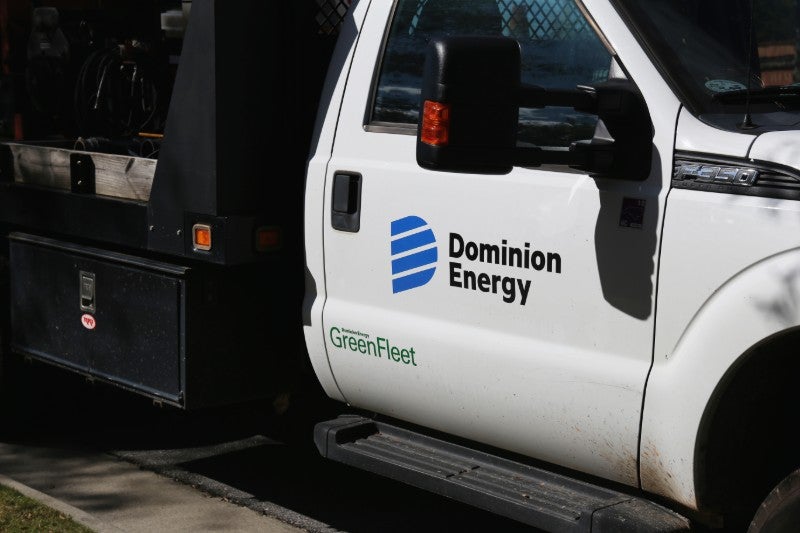 The world is facing a growing pandemic, the likes of which we have not seen in modern history. The Covid-19 pandemic has invaded all countries of the world and sets out economic stagnation among several countries. The coronavirus outbreak spread across the US and Europe and has resulted in new levels of market volatility. The current downturn from the pandemic is incredibly challenging to the energy sector, impacting electric utilities worldwide. Due to the lockdown, it's a must for electric utilities to keep the lights, as electricity is more important than earlier due to filling up of hospitals, people telecommute from home, conduct meetings online and otherwise rely on data and electricity to get the job done.
Dominion Energy
Dominion Energy Inc (Dominion) is an integrated energy utility, which offers electricity, natural gas and related services. It generates, transmits and distributes electricity; transmits, distributes, stores and processes gas; and carries out LNG import and storage operations. The company serves approximately seven million customers across 18 states in the eastern and Rocky Mountain regions in the US. Dominion operates its business through five segments: Dominion Energy Virginia, Gas Transmission & Storage, Gas Distribution, Dominion Energy South Carolina, and Contracted Generation. Its Corporate and Other segment includes corporate, service company and other functions. The company focuses on constructing and expanding electric generation and natural gas transmission and storage facilities; improving and expanding electric transmission and distribution assets; purchasing nuclear fuel; and maintaining Atlantic Coast Pipeline.
Covid-19 impact
Dominion is working tirelessly with safety as its core value to safeguard the well-being of its customers during the pandemic. The company's business continuity plans are in place and taking number of measures to ensure reliable energy service 24X7 to its customers while at the same time keeping its employees safe and healthy. In recognition of Dominion Energy's strong track record for safety, seven of the company's gas businesses recently received the American Gas Association's highest awards for safety performance: Dominion Energy Carolina Gas Transmission, Dominion Energy Ohio, Dominion Energy Questar Pipeline, Dominion Energy South Carolina, Dominion Energy Transmission Inc., Dominion Energy Utah-Wyoming-Idaho, Dominion Energy West Virginia.
Dominion announced that it has suspended all service disconnections for nonpayment. Also, it has announced $1m towards Covid-19 relief efforts across the US through the Dominion Energy Charitable Foundation. Dominion is committing $750,000 to nonprofits to help assist the communities that are home to the more than seven million customers Dominion Energy serves, and $250,000 to the American Red Cross.
Dominion announced net loss of $270m ($0.34 per share) for Q1 2020 compared with a net loss of $680m ($0.86 per share) for the same period in 2019 and the operating earnings for Q1 2020 were $931m ($1.09 per share), compared with operating earnings of $873m ($1.10 per share) for the same period in 2019. The company estimates that its first-quarter 2020 operating earnings were negatively impacted by $0.09 per share due to milder than normal weather in its utility service territories. Dominion expects Q2 2020 operating earnings in the range of $0.75 to $0.85 per share, compared to Q2 2019 operating earnings of $0.77 per share. The company affirms its 2020 operating earnings guidance range of $4.25 to $4.60 per share.
Meanwhile, on 1 May, Dominion issued a request for proposals for up to 1GW of solar and onshore wind generation and up to 250MW of energy storage in the US. The call came as the Virginia utility quadrupled the amount of solar and wind generation in its 15-year, long-term integrated resource plan (IRP), following state governor Ralph Northam's executive order on climate change and the Virginia Clean Economy Act passed by the state's General Assembly. Dominion Energy is forecasting 5.1GW offshore wind as well as 15.9GW solar and 2.7GW energy storage by 2035. The projected expansion of offshore wind, solar, and energy storage development amounts to approximately 24GW of new renewable energy and storage capacity over the next 15 years.
Dominion is making essential upgrades to the transmission infrastructure in Virginia and is embarking on strategic investments on the distribution system through its Grid Transformation Plan. The company said that it is focusing on the health and safety of its customers and employees and seeing these projects as a catalyst to restarting the economy when appropriate. The company is committed to achieving net zero carbon dioxide and methane emissions from its power generation and gas infrastructure operations by 2050.