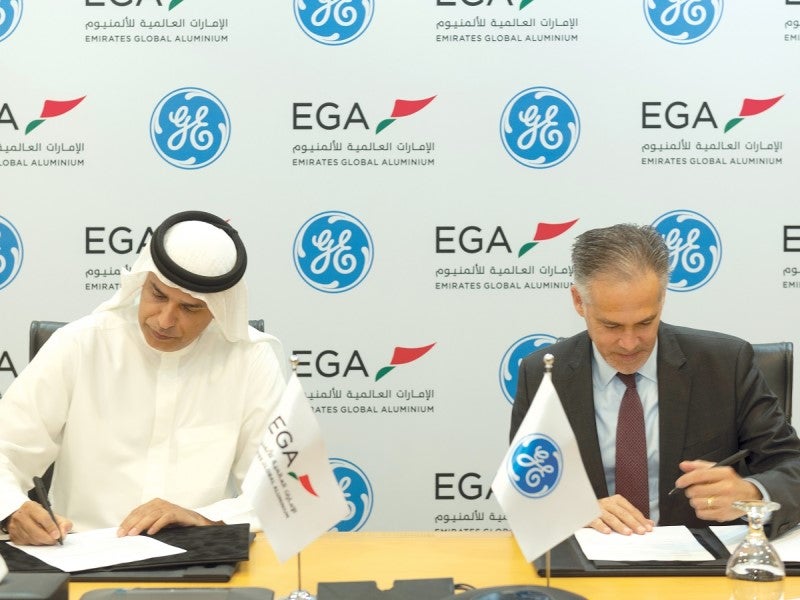 Emirates Global Aluminium (EGA) has agreed to upgrade four existing GE 9F gas turbines at its Al-Taweelah power plant in Abu Dhabi.
GE's advanced gas path (AGP) upgrade on the four 9F gas turbines will include hardware and software improvements 'to drive operational flexibility and increase output, efficiency and availability', according to EGA.
The project aims to reduce greenhouse gas emissions intensity at the plant in line with the United Arab Emirates' (UAE's) Net-Zero by 2050 Strategic Initiative.
It marks the first time the technology will be applied to F-class gas turbines in the UAE, after it was successfully implemented on six smaller E-class turbines in the country.
GE will also implement its so-called 'live outage' concept for the first time globally on its 9F fleet.
"Live outage is a digitised platform that replaces the paper-based approach, reducing the risk of mistakes or rework, and speeding up the outage process for customers," said EGA.
Once the work is complete, power output from the four turbines is expected to increase by up to 72MW for the same amount of fuel consumed.
Compared with the previous power output of 920MW, greenhouse gas emissions will be reduced by up to 74,000 tonnes annually, the equivalent of removing more than 16,000 cars from the UAE's roads.
Acquisition
In March, it was announced that Abu Dhabi National Energy Company (Taqa) and Dubal Holding will each acquire a 50% share in EGA's electricity generation assets.
The power generated from the assets would be supplied to the grid under a long-term power purchase agreement with Abu Dhabi-based Emirates Water & Electricity Company (Ewec).
"The assets, located in Jebel Ali and Al-Taweelah, total 6,474MW power generation capacity, predominantly combined-cycle gas turbines technology," EGA said at the time.
The transaction is subject to negotiation and regulatory approvals in both Abu Dhabi and Dubai.
Dubal Holding is the Dubai Government's investment arm in the commodities, mining, power, energy and industrial sectors.
---
This article is published by MEED, the world's leading source of business intelligence about the Middle East. MEED provides exclusive news, data and analysis on the Middle East every day. For access to MEED's Middle East business intelligence, subscribe here.