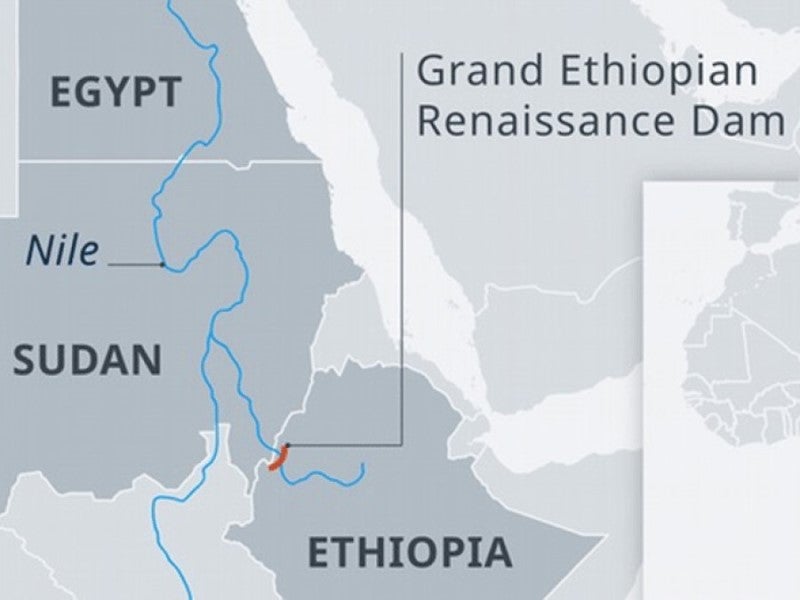 The multibillion-dollar Grand Ethiopian Renaissance Dam (Gerd) started generating 375MW of electricity from one of its turbines on 20 February.
Ethiopian Prime Minister Abiy Ahmed officially inaugurated the facility, according to local media reports.
The $4.2bn project is expected to produce more than 5,000MW of electricity once completed.
Gerd is the biggest challenge to Egypt's already-scarce water resources, Egypt Water Resources and Irrigation Minister Mohamed Abdel-Aty told a public forum in Dubai last year.
"The biggest challenge is Gerd … the unilateral filling of the dam by Ethiopia is a violation of the declaration of principles the three countries signed in 2015," said Abdel-Aty. "It is a major violation of international laws governing international rivers."
Egypt's President Abul Fattah al-Sisi signed a preliminary agreement with the leaders of Ethiopia and Sudan regarding Gerd in 2015.
Africa's largest hydroelectric dam project has strained relations between Egypt, Sudan and Ethiopia since construction work started in May 2013. Cairo is concerned the dam will significantly reduce water flow into Egypt and Sudan.
Abdel-Aty said 2021 marked the tenth year of negotiations between the three countries and that Egypt's main goal throughout these negotiations is to ensure that the dam's impact will be tolerable.
"We want to reach a binding agreement in terms of filling Gerd," Abdel-Aty said.
---
This article is published by MEED, the world's leading source of business intelligence about the Middle East. MEED provides exclusive news, data and analysis on the Middle East every day. For access to MEED's Middle East business intelligence, subscribe here.