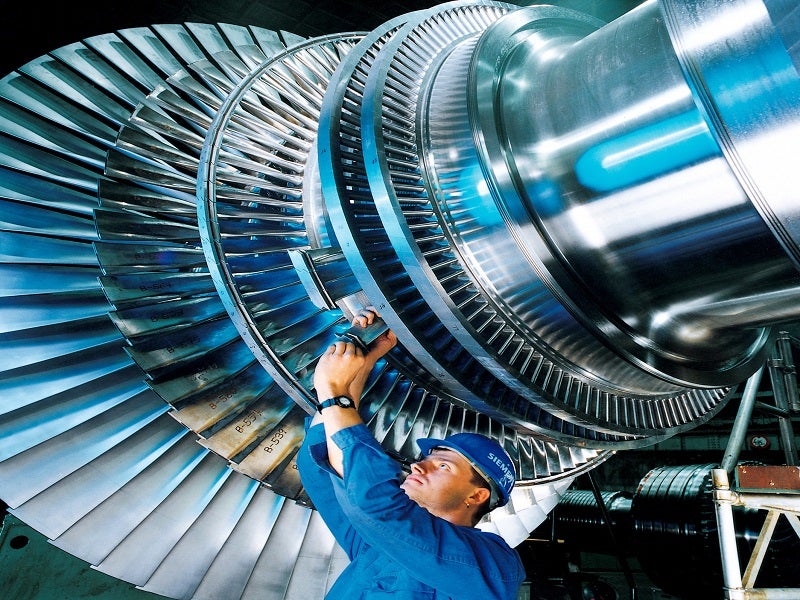 The global steam turbine market registered a market value of $9.25bn in 2018, primarily driven by growth in China, India, the US, Egypt and Vietnam, according to GlobalData, a leading data and analytics company.
The company's latest report 'Steam Turbines for Thermal Power, Update 2019 – Global Market Size, Average Size, Equipment Market Share and Key Country Analysis to 2023' reveals that the increasing demand for uninterrupted power in developing countries such as China and India and growing combined-cycle and cogeneration operations are set to drive the aggregate value of the global steam turbine market to $36.7bn between 2019 and 2023.
The global steam turbine market is projected to grow moderately and be supported by growing industrial, commercial, and residential operations. Thermal capacity is being added every year due to the increasing demand for electricity. Frequent power cuts, blackouts, and load shedding have also contributed to the increased demand for steam turbines.
Steam turbines for Thermal Power, Market Value ($bn), 2018
Source: GlobalData, 2019
The Asia-Pacific region led the global steam turbine market in recent years and will continue to do so over the forecast period. In the emerging economies of Asia-Pacific, extensive power plant capacity additions, economic growth and the need to improve access to electricity are aiding the growth of the steam turbine market.
Coal will continue to be the dominant power generation source in East Asia, South Asia, and Southeast Asia. The production of coal and natural gas is being increased and is being earmarked for power generation to assist in the rapid economic growth and development of the region.
With respect to market value, China was identified as the leading country for steam turbines by registering $3.56bn in 2018, with a global share of 38.46%. In 2018, the steam turbine market in India was valued at $660m with a global share of 7.11%, followed by the US, Egypt and Vietnam with $570m, $370m, and $310m respectively.
GlobalData's report finds that the global market for steam turbines is restricted by the growing environmental concerns, lack of domestic fuel resources, supply chain risks and market volatility.
Countries are promoting a number of measures such as low carbon power generation and energy efficiency and management, which are gradually reducing the need for coal-based power generation.  Nevertheless, coal will continue to play an integral role in power generation within certain emerging markets.
Governments promoting coal have mandates for the use of advanced technologies such as ultra-supercritical, supercritical, and other clean coal technologies for existing and upcoming coal power plants to ensure emissions and efficiency standards are maintained. Other factors such as increased demand for combined-cycle gas turbine plants, low coal prices, and expansion policies will aid in the growth of the market.