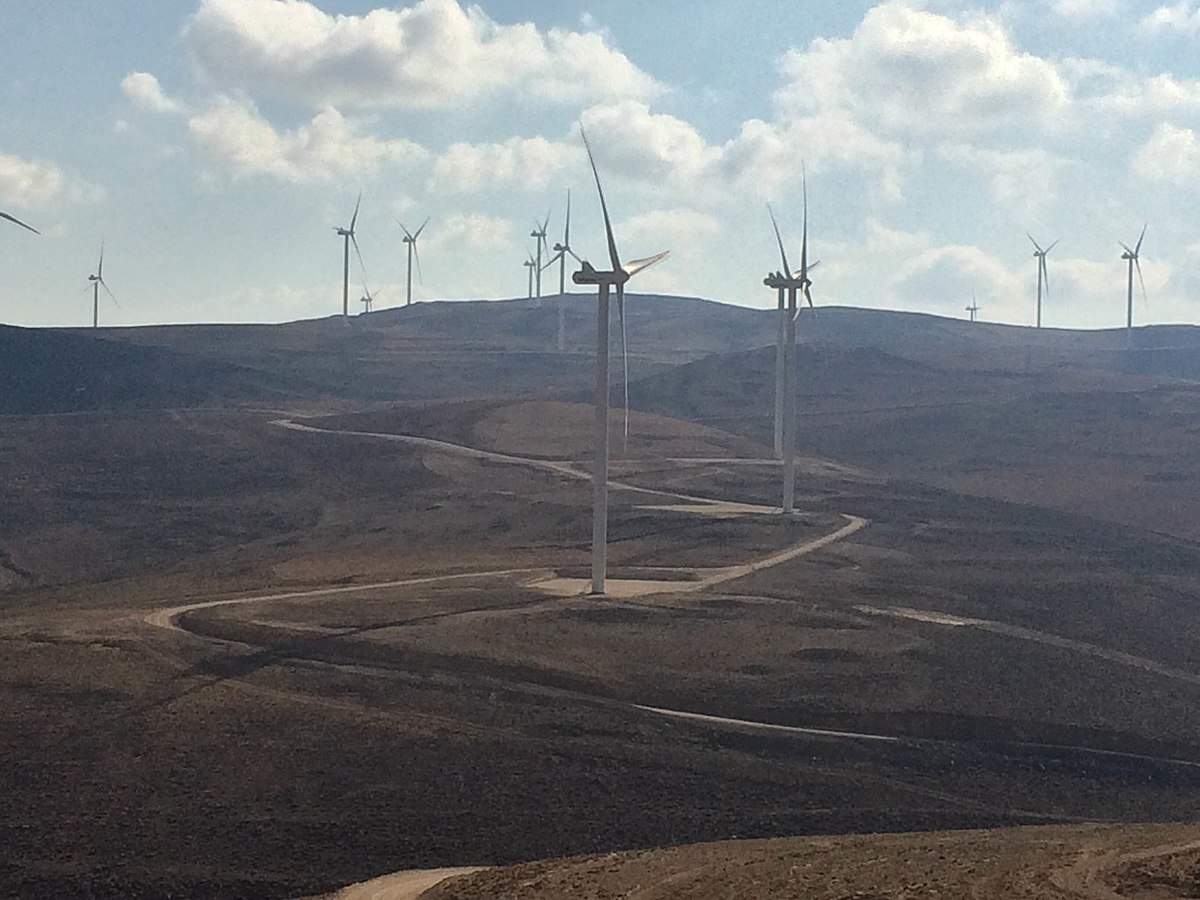 The development of renewable energy, nuclear power and, to a smaller extent, oil shale is key to cutting energy and subsidy bills and meeting growing power demand.
A major challenge facing Jordan in the coming months and years is reducing the country's energy and subsidy bills while allaying public concerns over rising electricity costs.
In June, King Abdullah II ordered the government to freeze new price increases on fuel derivatives and power in response to thousands of Jordanians protesting about the rising cost of living. The increase in the cost of electricity tariffs was a key point of dissent, with prices having been raised by 23.5% as part of government efforts to reduce the significant fiscal outlay on utilities and limit rising debt.
The utilities sector is a major burden on government accounts due to Jordan's reliance on fuel imports for power generation; these account for more than 90% of the country's energy requirements. Following a sharp hike in its energy and subsidy bills due to the regional unrest in 2011, diversifying the energy sector and reducing energy costs has become a key priority for the government.
Jordan's dependence on imported fuel resulted in fuel costs rising sharply between 2010 and 2014 due to disruptions in supply, particularly from Egypt. Gas from the North African country had been meeting up to 80% of Jordan's energy needs, but following several attacks on the Arab Gas Pipeline (built to transport Egyptian gas to the Levant) by insurgents following the 2011 revolution, Jordan was forced to turn to other fuels for power generation. This led the cost of generating a kilowatt of electricity to rise by as much as 600% as alternatives such as diesel and fuel oil were used as replacements.
As a result, Amman's fuel bill grew by an average of 19.2% a year between 2010 and 2013, compared with an annual average of 3.4% between 2006 and 2009. According to state-owned National Electric Power Company (Nepco), the cost of consumed energy in Jordan increased from $3.7bn in 2010 to $5.6bn in 2011, largely as a result of disruptions to fuel supply. Compounded by the influx of Syrian refugees, the cost of primary energy reached $6.3bn, the equivalent of 17% of the country's GDP in 2014.
While the energy import bill dropped following the decline in oil prices and a gradual increase in gas imports in 2015, the country's exposure to external economic and political shocks has strengthened Amman's resolve to diversify its sources of power.
Energy diversification in Jordan
A central pillar of Jordan's diversification strategy is developing a sizeable renewable energy sector. While the country is not blessed with the same easily extractable hydrocarbons resources as many of its neighbouring countries, it has favourable conditions to develop significant solar and wind energy capacity. Amman had set a target for renewables to produce 10% of its total power by 2020, but following commendable progress with its feed-in-tariff (FIT) programme, it is now hoping to surpass this.
Through its direct proposal FIT programme, launched in 2011, Jordan established the region's most sophisticated regulatory framework for the development of renewable energy. After receiving 64 expressions of interest (EoIs) in mid-2011, the Ministry of Energy & Mineral Resources (MEMR) drew up a shortlist of 34 consortiums before approving 12 photovoltaic (PV) solar projects with a combined total capacity of 200MW in June 2014. The last of the 12 projects under round one reached financial close by May 2015 and four wind projects were subsequently concluded as well. The first-round projects are due to be completed by the end of 2018.
The second round, which focused solely on solar schemes, also attracted great interest from regional and international investors, with 24 developers prequalifying for the procurement process. Despite a delay with the procurement process, the energy ministry approved four 50MW PV solar projects for record-low tariffs in the fourth quarter of 2015.
Amman received PV solar bids from 16 out of 31 prequalified developers on 10 April this year for the third round of the FIT programme. The round – which had been delayed until the $160m Green Corridor transmission scheme to upgrade the country's grid to handle the additional renewables capacity was under execution – is planned to involve the development of 200MW of PV solar at a site in the Maan area and 100MW of wind power in the southern part of the country, at a site to be chosen by the developer. Proposals for the wind schemes are due on 1 November.
In addition to the FIT programme, Jordan has also awarded a handful of contracts to developers through bilateral negotiations. One of these is the 61.3MW Risha PV solar plant, for which the developer contract was awarded to Saudi Arabia's Acwa Power in March 2017. The tariff of 0.042 JD a kilowatt hour ($0.059/kWh) is the lowest tariff awarded in Jordan to date. The Risha plant will provide power for 12,000 homes while reducing the requirement for imported fuel.
After pioneering the region's first FIT structure for renewables, Jordan is now seeking to develop the first utility-scale battery storage scheme for peaking clean energy sources such as PV solar and wind.
The MEMR had originally planned to invite proposals for the third round of the direct proposal programme with battery storage solutions, but after receiving EoIs, it decided to proceed with a separate electrical storage tender. The ministry finalised the prequalification list of 23 groups to participate in the tender for the electrical storage process in January, and is expected to issue tender documents before the end of 2018.
Jordan's nuclear ambitions
While renewable energy will form the core of Jordan's energy diversification efforts over the next decade, the country is also seeking to integrate nuclear energy into its power portfolio. The government has already successfully commissioned a nuclear research reactor at the Jordan University for Science & Technology, near the northern city of Irbid, to assist with nuclear industry research and train personnel for future nuclear power operations.
After launching a programme to develop nuclear power to produce up to 30 per cent of its electricity by 2030 in 2007, Amman appointed international advisers to conduct feasibility studies and assist with site selection for potential atomic energy plants.
In 2013, after a lengthy tendering process, the Jordan Atomic Energy Commission (JAEC) selected Russian state nuclear company Atomstroyexport as the preferred bidder, and signed a project development agreement (PDA) with the firm in 2014 to develop a 2,000MW nuclear power facility in Al-Zarqa.
While Jordan remains committed to integrating nuclear power into its grid, it is unclear whether the Zarqa scheme will proceed as planned. Rosatom, the parent company of Atomstroyexport, began conducting a financial feasibility study in 2016 for the $10bn project, with the aim of completing the process in 2017. However, as of July 2018, no further progress had been made with negotiating final agreements, with concerns remaining over Jordan's ability to part-finance the multibillion-dollar scheme.
Doubts over the government's plans for large-scale nuclear power generation were highlighted in early July, when new Prime Minister Omar Razzaz met with the head of Jordan Atomic Energy Commission (JAEC) and the Minister of Energy & Mineral Resources, Hala Zawati, to discuss progress with the atomic energy programme. One of the points emanating from the meeting was the possibility of developing smaller modular nuclear reactors in tandem with renewables and desalination schemes, which would require significantly lower levels of investment.
Middle's East's first oil shale-fired power plant
While a substantial amount of work remains to be done if Jordan is to realise its nuclear power ambitions, it is making better progress with the Middle East's first oil shale-fired power plant. In March, the local affiliate of Estonia's Enefit reached financial close for a planned $2.1bn plant with the assistance of Chinese banks. The 500MW facility will be the world's second-largest oil shale-fired power facility when completed.
A key facet of Amman's energy diversification programme is developing its oil shale reserves, with the country believed to have the eighth-largest oil shale resources in the world. With estimated reserves of 90-100 billion barrels of oil in shale deposits, the government has set an ambitious target of supplying 14 per cent of its energy needs from shale deposits by 2020.
While this target will be missed, in February the MEMR affirmed its commitment to developing oil shale when it awarded Saudi Arabian Corporation for Oil Shale a 40-year concession to exploit two oil shale reserves, with targets for 25,000 barrels a day (b/d) and 30,000 b/d from Al-Lajjun and Attarat um Ghudran areas, respectively.
Reducing reliance on imported energy and improving the efficiency of its power generation infrastructure is paramount if Jordan is to decrease its exposure to external political and economic shocks, meet the growing demand for power and cut fiscal debt. And with the recent protests and subsequent climb-down over electricity price hikes, the government must utilise its natural resources to ensure it meets the needs of its people while reducing the major energy burden on fiscal reserves.
This article is sourced from Power Technology sister publication www.meed.com, a leading source of high-value business intelligence and economic analysis about the Middle East and North Africa. To access more MEED content register for the 30-day Free Guest User Programme.