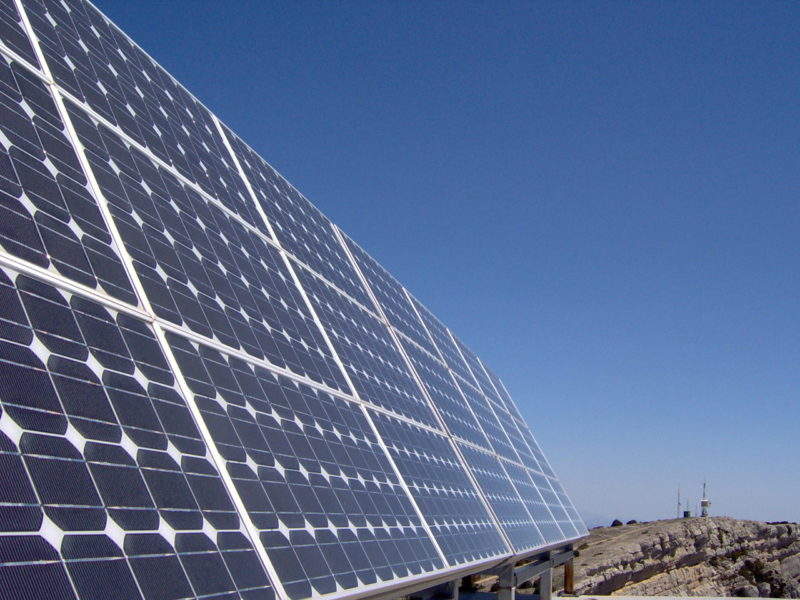 Morocco's push for renewables has been driven by its reliance on energy imports to fuel power plants, with more than 90% of its energy resources emanating from outside the country.
Its lack of easily recoverable hydrocarbons has led the country to set a target for 42% of its total power to come to come from renewables by 2020, and 52% by 2030 – one of the most ambitious clean energy targets in the world.
The kingdom has also been at the forefront of developing the independent power producer (IPP) model for large-scale utilities plants in North Africa.
In tandem with its ambitious power generation targets, Rabat is also seeking to improve energy efficiency throughout the supply and demand sides to ensure it maximises returns from its clean-energy programme.
Diversification drive
Morocco's installed capacity in 2017 was 9,085MW, a 10% increase on the previous year. The increase was largely due to the expansion of the Jerada coal-fired plant in the Oriental province.
Thermal power accounted for about 64% of the country's total capacity in 2017, with natural gas and coal providing most of the feedstock for generation. However, the share of thermal power plants is expected to drop to 54.9% in 2025, with wind, hydro and solar accounting for the majority of the remaining reserves.
By 2030, solar and wind energy will both account for 19% of total generation capacity, with hydropower providing 14% of total electricity production.
With Morocco already having a sizable hydropower capacity – 1,773MW or 19.5% of total – it is targeting for its integrated Noor solar development to ensure it meets its 42% clean energy target by 2020.
Morocco's sustainable strategy
The country's solar projects are being driven by the Moroccan Agency for Sustainable Energy (Masen), formerly the Moroccan Solar Agency, which was set up in 2010 to lead the country's solar programme.
In 2016, the government passed a new law giving the agency a mandate to oversee wind power projects in addition to solar schemes. Wind projects had previously been under the stewardship of state utility Office National de Electricitie et de l-Eau Potable.
Masen has focused its initial Noor solar programme at a site at Ouarzazate in the Southern central area of Morocco, with major concentrated solar power (CSP) projects being developed on an IPP basis through long-term build, own, operate and transfer concessions. Masen generally takes a 25% stake in the IPP projects, with the developer owning the remaining 75%.
The solar agency awarded the contract for its first major solar project, the 160MW Noor 1 CSP solar plant, in 2012 to a consortium led by Saudi Arabia's Acwa Power.
Morocco emerged as one of the region's most exciting renewables markets in 2015 when it appointed Acwa Power to develop the 200MW Noor 2 and 150MW Noor 3 CSP plants, which will have a combined value of about $2bn.
Steady growth
The commissioning of the 160MW Noor 1 project in early 2016 preceded the signing of contracts for the country's first photovoltaic (PV) solar project, the 170MW Noor PV 1. The Noor PV 1 programme will consist of three PV solar installations at Ouarzazate, Noor Laayoune and Noor Boujdour.
Acwa Power cemented its dominance in Morocco's growing solar market when it was appointed for the country's first PV scheme. The PV project contains the first green bond issuance in foreign currency in Morocco, with IFC and Proparco, a subsidiary of Paris-based Agence Française de Développement, entering their first green bond in the Middle East and North Africa (Mena) region.
Acwa Power managed to extend its success into Morocco's wind energy programme. The developer inaugurated the 120MW Khallidi wind farm in Tangier in July this year.
The largest wind scheme currently under execution in Morocco is a 850MW wind programme being developed by Italy's Enel Green in partnership with Germany's Siemens and the local Nareva Holding. The consortium is developing five wind projects of different sites for an estimated total investment of $1.1bn, with all of the projects due to be online by the end of 2020.
Masen is also planning to award the contract for its first hybrid solar plants before the end of 2018. After receiving technical proposals from three groups in December, the solar body has set a deadline of 21 September for the three bidders to submit commercial proposals. Acwa Power is facing competition from French developers EDF and Engie to further expand its North African solar portfolio.
The Noor Midelt project will consist of two hybrid plants, containing PV and CSP technologies, each with a capacity of 400MW. The capacity of the PV component, for daytime generation, will be left to the bidders' discretion, but it will not be allowed to exceed night-time capacity from CSP by more than 20%.
Building efficiency
In addition to developing one of the largest clean energy capacities in the region, Morocco is also pushing ahead with several programmes to improve energy efficiency across its power sector. The government has set a target for 12% of energy savings by 2020.
As part of the 2016 restructuring of its energy sector, Rabat renamed the National Agency for Development for Renewable Energy, and Energy Efficiency (Aderee), established in 2010, the Moroccan Agency for Energy Efficiency (AMEE).
The new agency has a mandate to focus on improving energy efficiency in the usage and storage of power across residential and industrial sectors.
AMEE has conducted audits and produced reports and targets for possible energy savings across buildings, industry, transport and agricultural savings in addition to adopting initiatives for standardising and labelling appliances and equipment. In the industrial sector, the agency has stated energy efficiency measures can result in up to 15% and 65% savings in electricity and thermal energy, respectively.
In the buildings sector, AMEE has developed the CEEB (Code d'Efficacité Énergétique dans le Bâtiment) building code to form a central part of its energy-efficiency targets. The agency is planning to develop a robust regulatory framework to support the code and introduce a mandatory minimum energy-efficiency performance for all buildings.
To supplement its ambitious drive for renewable energy, Rabat is planning to build a $4.6bn gas-to-power project at Jorf Lasfar, which will enable it to receive liquefied natural gas imports at the port on the Atlantic coast and produce power to meet rising demand. While this sizable project will attract market interest, it is the $30bn renewables programme that has become synonymous with Morocco's power sector.
Morocco leads the way
As many countries in the Mena region hurry to launch renewable energy schemes in order to benefit from cheap solar energy and boost their energy security in a time of regional and international volatility, Rabat is reaping the benefits of having established a clear regulatory framework that is attractive to international investors.
With the North African country set to become the first in the region to produce more than 50% of its energy requirements from clean energy by 2030, the next challenge is to ensure it can use the renewables drive to establish a local supply chain and secure jobs and skills for its citizens.
This article first appeared in Offshore Technology sister publication MEED.