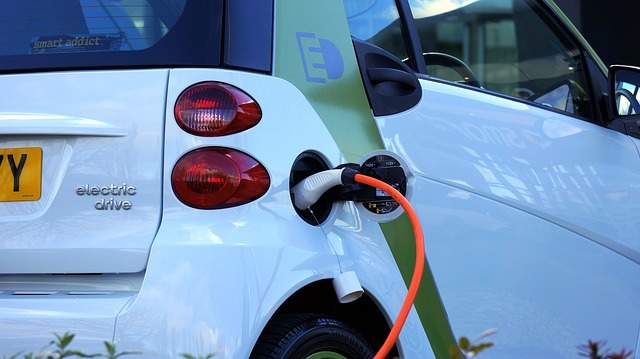 Electric vehicles (EVs) are slowly but surely gaining momentum in the energy industry, offering low or zero-carbon transport that industry members say will populate our roads in only a few years. But what are the most promising renewable trends for electric vehicles?
Currently, the UK boasts more than 150,000 plug-in cars, up 50% over the past year, as drivers make the transition to battery power, while the International Energy Agency predicts worldwide numbers will reach 125 million by 2030.
Technological advances and increasing industry interest means researchers are driving prices down and efficiency up, offering the world of transport a future driven by a renewable agenda and technological innovation. Here, Future Power looks at some of the most interesting renewable trends in EV's.
Solar power
German start-up Sono Motors has designed a car, dubbed Sion, which runs off solar power. Built with 330 solar cells in the vehicle's doors, bonnet and roof, it was designed to address the problem of range anxiety that typically accompanies battery-powered transport.
The cells are coated in polycarbonate to protect them from any environmental damage, while a special moss was installed in the dashboard for air filtering purposes, filtering up to 20% of fine dust particles and regulating the humidity of the car's interior.
Sion has a range of 155 miles once fully charged, with on-car generation offering an additional 19 miles per day. The car can also be charged from typical EV charging points at night or during overcast days, and is equipped with bidirectional charging, making it capable of outsourcing the energy produced and able to charge any electronic device with up to 2.7kW using a household plug.
The car is expected to enter production next year, and the company said it has already received 6,500 pre-orders. Each car sells for €16,000 (£14,400), excluding the battery unit.
Brake charging
Audi has harnessed the regenerative braking technology deployed in hybrid cars for its electric car E-tron, which converts kinetic coasting energy back into power used to charge its own battery, a process the German company refers to as 'recouperation'. Such a method is not typically used in EVs, with this potential energy instead lost to brake pads and heat exchange.
Audi says that, with coasting and braking combined, energy is usually being generated during 90% of all decelerations. According to Dr Marko Hörter, the lead engineer of the brake system, the car's brakes are designed to be used around 10% of the time, while engine braking performs the remaining 90%. The regenerative braking system contributes 30% of the vehicle's range, giving the 95kWh-battery a total range of 248.5 miles.
The car is expected to enter production early next year and is the first of three EVs the company is looking to roll out by 2020.
Flywheel charging
Israeli start-up Chakratec has developed a unique kinetic flywheel battery system for use in EVs. According to the company, its kinetic storage technology EnerQube 3000 has "tens to hundreds of thousands" of charge and discharge cycles over a 20-year lifespan and can decrease the operational cost of EV charging stations by up to 70%.
Chakratec says its system can be used to enable high-power fast charging without the expense of having to modify existing infrastructure. Each battery can provide up to 3kWh, at a peak power of 6kW and a voltage of 380-750V DC. Multiple units can be stacked to produce a higher energy output, in configurations up to 3MWh.
The flywheel can charge from main supplies and discharge at any power level when required, with a round trip efficiency of 85%. Storage resources are automatically allocated by a smart management system, distributed between energy storage uses such as energy time shift, UPS and regulation.
The company closed its third financing round in May this year, during which it raised $4.4m from the iArgento Group and Singapore-based Goldbell to add to the $3.2m from prior financing rounds. The funds will be used to help pilot the EnerQube technology in Europe.
Solar charging station
Renewable tech giant Tesla is not only responsible for some of the most advanced EVs in production, but it has also started to expand its clean innovations into vehicle infrastructure.
The firm has long said it is looking to transition its Supercharger network (consisting of over 1,000 stations globally) to solar energy, with its site in Kettleman City, California being the latest to make the switch.
Construction of the site, which features 40 Supercharger stalls under solar panel carports, was completed this year. During the day, the EVs charge on sunlight, while any excess solar power is stored in Tesla's battery packs, which are connected to the grid.
In 2016, Elon Musk said some of the planned solar installations could enable sites in particularly sunny locations to go completely off-grid. He has also spoken of plans to significantly grow the already substantial number of charging stations.
In a statement, Tesla said: "We started 2017 with over 5,000 Superchargers globally and by the end of this year, Tesla will double that number to total more than 10,000 Superchargers and 15,000 Destination Charging connectors around the world.
"In North America, we'll increase the number of Superchargers by 150%, and in California alone we'll add more than 1,000 Superchargers."