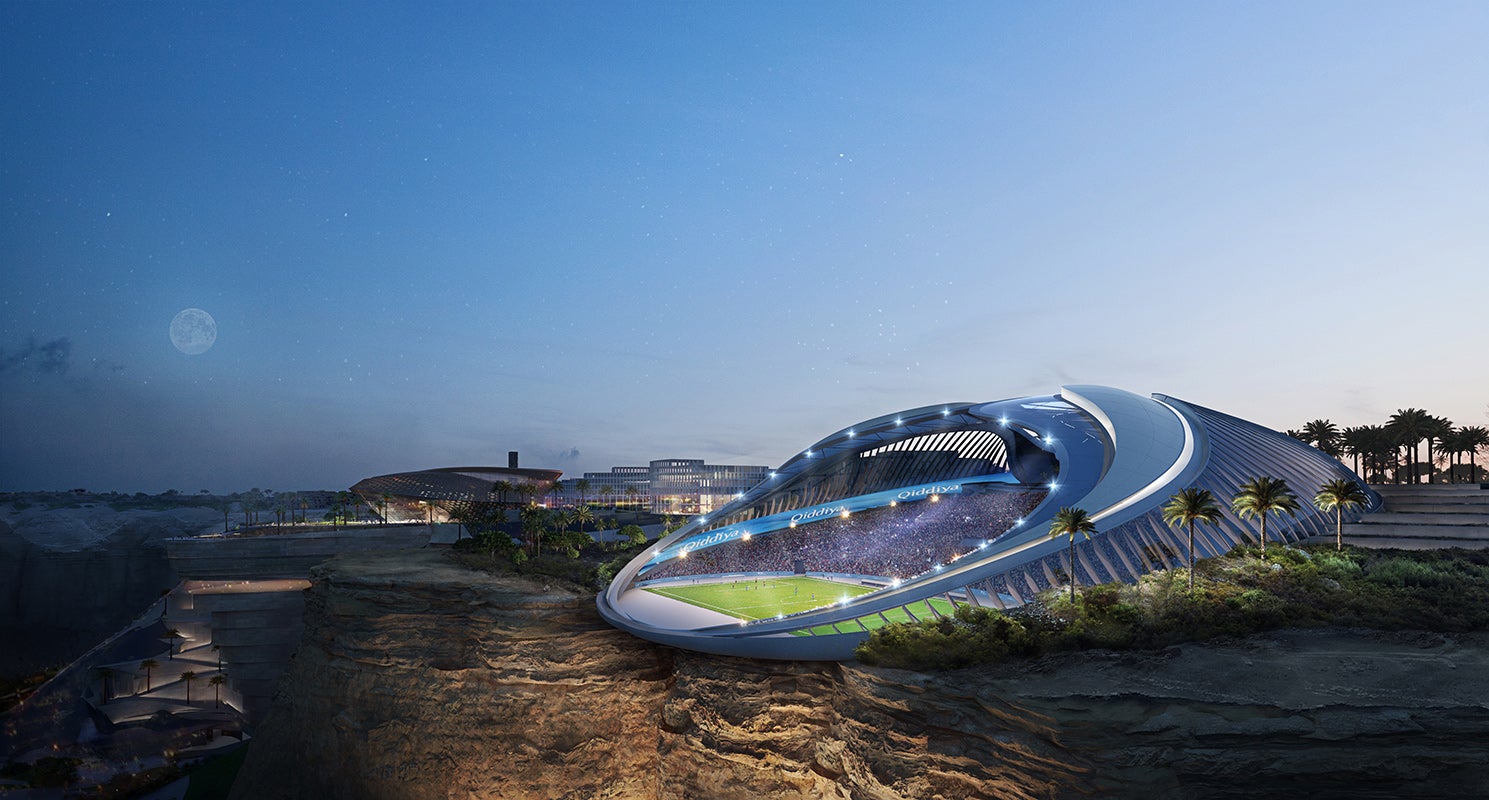 Middle East business intelligence service MEED has reported that the preferred bidder for the contract to develop the multiple utilities infrastructure catering to Saudi Arabia's 334 square-kilometre Qiddiya entertainment city is expected to sign project agreements with the client in the fourth quarter of the year. 
Qiddiya Development Company (QDC) named local utilities developer Alfanar as the preferred bidder for the contract in June.
Alfanar is also expected to reach a financial close on the project before year-end.
The integrated scheme will be developed as a public-private partnership (PPP) project.
The package includes power generation, water desalination, sewage treatment and water transmission networks. 
The solar power plant for the project is expected to have a design capacity of 300MW, a source close to the project tells MEED.
QDC received two bids for the contract in June last year. Saudi-based utilities developer Acwa Power is the other bidder.
US/India-based Synergy Consulting is providing financial and transaction advisory services to QDC for the multi-utilities PPP package.
UK-based Clifford Chance and Atkins, a subsidiary of Canada's SNC-Lavalin, are the legal and technical advisers.
Phase 1 of Qiddiya is scheduled to open in 2023, with the third and final phases completed in 2030. The development's utilities infrastructure is expected to be in place by 2022.
The Qiddiya development is one of four major projects being developed by Saudi Arabia's Public Investment Fund (PIF).
Except for the Neom city development, the gigaprojects are in tendering or have seen the award of multi-utilities packages under the PPP model.
In November, Acwa Power won the contract to develop the estimated $1bn multi-utilities package for The Red Sea Project.
Energy Transition in the Middle East
A major new report from MEED looks at how the global shift away from fossil fuels is reshaping energy policy in the Middle East and North Africa, and its impact on business and project investment.
Learn more about the report here.
This article is published by MEED, the world's leading source of business intelligence about the Middle East. MEED provides exclusive news, data and analysis on the Middle East every day. For access to MEED's Middle East business intelligence, subscribe here.