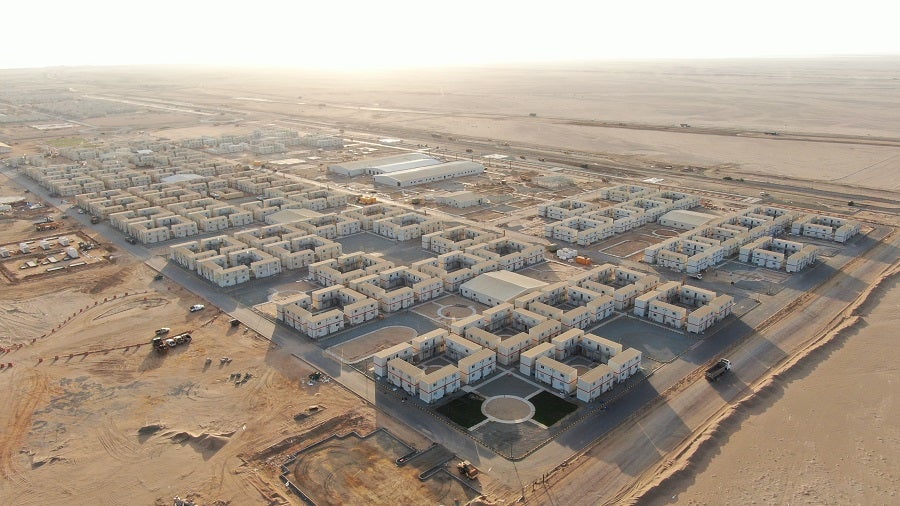 The Red Sea Development Company (TRSDC) on 16 November officially awarded the contract to develop all its utilities infrastructure to Saudi-based utilities developer Acwa Power.
The utilities infrastructure includes 210MW of renewable energy utilising wind and solar turbines in the first phase, three seawater reverse osmosis (SWRO) plants, a solid waste management centre, an innovative sewage treatment plant and district cooling.
The project is a 100 per cent private utilities project, with the client not investing any of its own capital in developing the infrastructure. Instead, TRSDC committed to purchase its utilities from Acwa Power and its consortium partners for 25 years.
It is a single contract under which Acwa Power will form partnerships with other investors and will appoint engineering, procurement and construction (EPC) contractors for elements of the planned multiple utilities.
Battery energy storage
The contract, which utilises a design, build, operate and transfer (DBOT) model, entails building the world's largest battery energy storage facility of 1,000 megawatt-hours.
This solution will enable the development to be powered 100 per cent by renewable energy and remain completely off grid.
The planned facility at the Red Sea Project eclipses current world record holders including Tesla's 730MWh battery energy storage system facility, which is under construction in a substation in Moss Landing in California's Monterey County.
The utilities infrastructure will support the development's first phase, which is due to be completed in 2022. It includes 16 hotels and an international airport.
While a new project elsewhere could beat the Red Sea Project's planned battery storage capacity at some point – or before construction is even completed – as of now, the project stakeholders enjoy the distinction of setting the global pace in terms of renewable energy development and implementation, a feat that only a couple of years ago was unimaginable.
This article is published by MEED, the world's leading source of business intelligence about the Middle East. MEED provides exclusive news, data and analysis on the Middle East every day. For access to MEED's Middle East business intelligence, subscribe here.