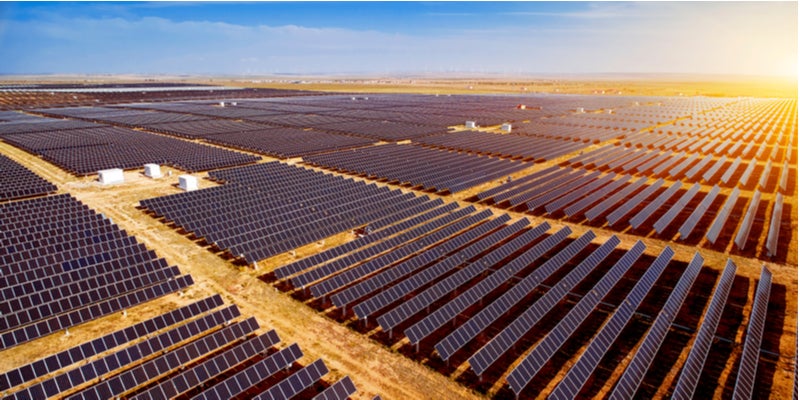 Local utility developer Acwa Power has confirmed it has connected the 300MW Sakaka photovoltaic (PV) solar plant to the national electricity grid.
The firm added the project has commenced initial production under a pilot phase according to schedule and is expected to achieve full commercial operation before the end of 2019.
Acwa Power and its project partner, Al-Gihaz Holding, reached financial close for the SR1.2bn ($320m) Sakaka PV solar project in November last year.
The client, Saudi Arabia's Renewable Energy Project Development Office (Repdo) awarded the consortium a 25-year power purchase agreement (PPA) contract to develop the scheme for $c2.34/kilowatt hour (kWh), a world record tariff at the time, in February 2018.
Acwa Power had submitted the second-lowest bid of 2.3417$c/KWh during the competitive bidding submission in October 2017. Japan's Marubeni had submitted the third lowest bid of 2.6603$c/KWh. The client received proposals from eight bidders for the main contract on the 300MW solar scheme.
The 300MW Sakaka plant is the first project to be awarded under the kingdom's ambitious National Renewable Energy Programme (NREP).
In a statement, Acwa Power said the Sakaka project has established a "100 per cent local employment rate within the first year of operation, with 90 per cent of the workforce comprised by the youth of Saudi Arabia's Al-Jouf region."
MEED
This article is sourced from Power Technology sister publication www.meed.com, a leading source of high-value business intelligence and economic analysis about the Middle East and North Africa. To access more MEED content register for the 30-day Free Guest User Programme.